New Jaguar Land Rover logo and branding revealed
The reformed JLR conglomerate has revealed its new branding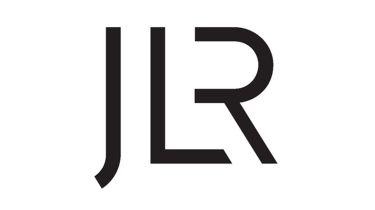 Jaguar Land Rover's path to reformation as JLR has taken another step forward with the reveal of its new corporate branding. The new logo represents the company's intended restructuring as it separates out its three Land Rover brands and prepares for the relaunch of Jaguar as a very high end EV-only luxury brand. 
To be delivered as part of JLR's 'Reimagine' strategy, the new logo has been designed to channel the brand's intention to embody a minimalist ethos amongst its corporate and physical dealership presence. Designed along the fundamental pillars of 'elegance, modernity and a forward-thinking essence', it combines to create the first ever single logo that represents the business as a whole. 
The new logo will not physically be seen on any JLR models, instead being the single piece of corporate branding that connects the four brands that make up the modern JLR. As revealed earlier this year, JLR intends to create more distance between the four core model lines within the company, made up from Range Rover, Discovery, Defender and finally Jaguar.
In the case of the three Land Rover lines, this will not dissolve the Land Rover branding, but will make each of those model lines more independent, specialising in each of the core deliverables. 
As part of a £15billion investment over the next five years, JLR has announced that it is reconfiguring its Halewood plant on Merseyside to accommodate its Electric Modular Architecture (EMA). The platform was originally expected to support hybrid powertrains, but JLR has now decided that, "as the trend to electrification in certain markets increases", EMA will become electric only.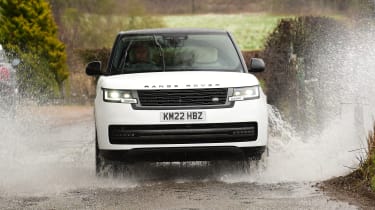 The platform is expected to support three or four models so, in effect, this commits a number of forthcoming compact JLR SUVs – the Evoque and Discovery Sport, at least – to a switch to all-electric propulsion.
Jaguar's place within the reformed branding will reflect the brand's new directive that was also previewed earlier this year. Moving on from the 'premium' status the brand currently carries, its next generation of much more expensive all-electric models will carry the brand far further upwards, rivalling proper luxury brands. 
As part of JLR's reorganisation, Jaguars will only be sold alongside Range Rover, Defender and Discovery at selected retailers, although the brand could also be positioned at standalone boutique sales points – a tactic that's already being employed for the luxury SUV brand.
Now read more about Jaguar's relaunch...