Average age of UK cars reaches record high
The average UK car is now 8.4-years-old, with total vehicle numbers having taken their first drop since 2009 to 40.35 million units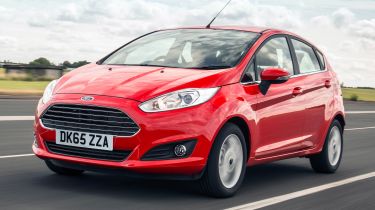 The average age of a UK car is now 8.4 years - the highest figure since records began, with almost 10 million vehicles from 2008 and earlier still on the road.
The total number of vehicles on UK roads has also fallen for the first time since 2009 to 40,350,714 units in 2020. Of these, 35,082,800 are cars -  down 0.2 per cent - and 4,604,861 are vans - up 1.7 per cent to a record high that means vans now account for 11.4 per cent of all vehicles on the road.
According to new figures from the Society of Motor Manufacturers and Traders (SMMT), the number of HGVs in the UK fell 3.1 per cent to 589,445 units last year, while bus and coach numbers declined 10.7 per cent to 73,608.
The closure of car dealerships during Covid-19 lockdowns and the resulting decline in new car sales has contributed to the rising age of UK cars. The average car on our roads was built in 2011 - a positive in terms of vehicle durability, the SMMT says, but a negative in context of the UK's goal to achieve net zero carbon by 2050.
An average new car from 2020 emits 112.8g/km of CO2 - 18.3 per cent less than a model registered in 2011. It is for this reason that the SMMT believes fleet renewal is essential, with "both conventional and alternatively fuelled vehicles having a significant role to play".
The number of electric vehicles on UK roads increased 114.3 per cent in 2020 to a record high of 199,085, while plug-in hybrid numbers rose 35.2 per cent to 239,510. Combined, however, plug-in cars still only represent 1.3 per cent of the cars on the road, with petrol and diesel registrations only down 0.2 per cent and 2.3 per cent respectively.
Superminis remain the UK's most common type of car, with the three most prevalent models on the road being the Ford Fiesta, Ford Focus and Vauxhall Corsa. The most common car colour in this country is black and, although manual gearboxes remain on top, the number of automatics has risen by half a million since 2019.
Mike Hawes, chief executive of the SMMT, said: "With the pandemic putting the brakes on new vehicle uptake in 2020, the average car on our roads is now the oldest since records began some 20 years ago, as drivers held on to their existing vehicles for longer."
He added: "Encouraging drivers to upgrade to the newest, cleanest, lowest emission cars - regardless of fuel source - is essential for the UK to meet its ambitious climate change targets."
Check out the best used cars to buy now...