Nismo and Williams announce partnership
Nismo and Williams announce tie-up up to produce high-performance road cars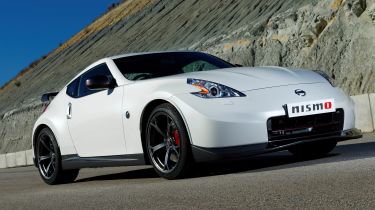 Nismo, the recently relaunched performance arm of Nissan, has announced a new engineering partnership with Williams Advanced Engineering to develop high-performance Nismo-branded road cars from 2014 onwards. Nismo is expecting Williams to use its F1 know-how in aerodynamics, simulation and material science to help improve the Nismo line-up.
There are no details yet on exactly what the partnership will produce - but Andy Palmer, Nissan's executive vice president, told Auto Express: "As you have seen from our initial products from Nismo such as the Juke, the focus is on accessible excitement; but we also need to demonstrate we can go head-to-head with the best in the business," suggesting that a range of faster and more focused Nismo models could be on the way.
"The initial focus will be on Nismo models – we have some specific projects that will see the light of day within the next 12 months – plus many ideas being generated between the two companies," Palmer added. "The engineers at Williams will be working alongside our own Nismo engineers, bringing very complimentary skills to the vehicle projects."
Nissan isn't the first manufacturer Williams has formed a technical partnership with in recent times. Williams was instrumental in bringing the hybrid C-X75 supercar from concept to reality (although the production run has been cancelled), while Renault's engine supply deal with the Williams F1 team sparked rumours that a modern day Clio Williams was on the cards. However, since Mercedes will now supply Williams with engines from 2014, that project has lost momentum.
About the new Nismo deal, Sir Frank WIlliams, founder and team principal said: "Williams Advanced Engineering has a history of developing world class, high-performance products and this agreement is particularly exciting because of the ambition and potential of the Nismo Brand."
Shoichi Miyatani, president of Nismo said: "Nismo is a brand built from over 30 years of racing experience and so it is fitting that we chose to work with a like-minded company such as Williams to develop the higher performance versions of our products."