Nissan's hi-tech hub
We get exclusive access to the development hub in the heart of Bedfordshire that's shaping the future of hi-tech new Nissans...
Silicon Valley – it's the epicentre of technological innovation. But for automotive innovation, San Francisco has nothing on Bedfordshire. Hidden away on an unassuming Cranfield trading estate is Nissan's European technology centre – where the company devises and develops many of its important new models and the cutting-edge gadgets which go into them.
It's one of the leading facilities in the industry and the work done here is clearly effective – you voted the Juke as having the best tech in our Driver Power survey earlier this year, while the Qashqai was close behind it. Auto Express was granted exclusive access to the high-security facility for a glimpse into the future of in-car technology that will feature on forthcoming Nissans like the next Qashqai.
But before we lift the veil of secrecy, it's important to understand how Nissan Technical Centre Europe (NTCE) fits in the company's global structure. The site in Cranfield is one of three Nissan technical centres – the others are in Japan and the US – with each focusing on cars built or sold primarily in its region. So what exactly does NTCE do?
David Moss, vice president of vehicle design and development at NTCE, told us: "Once the final design of a new car is signed off, we take the stylist's intention and apply regulations to develop the car from a concept and turn it into a production reality." This development process usually takes about 18 months, and then the final pre-production model is signed off ready for the factory to start tooling. "We are usually working about three years ahead of what the Sunderland plant is building," said Moss. "For example, we started work on the new Qashqai back in 2010, yet it won't go on sale until 2014."
This means NTCE, which employs 567 on-site staff, is just finishing that car's development phase. However, things could still change even at the last minute – and over a seemingly trivial detail. It's happened before.
Moss revealed: "We gave the original Qashqai door pockets to hold a range of popular 500ml drinks bottles. But there was one brand we overlooked – a type of green tea sold in Japan which has an octagonal bottle. "When an early prototype was sent to Japan, they spotted this bottle made an annoying sound when you put it in the door bin. Nothing else for it: we had to redesign the door trim."
That simple late change cost Nissan about 60,000 Euros, and is indicative of the daily problems Moss's team faces in ensuring cars meet consumers' needs. However, merely meeting expectations isn't good enough these days. In such a competitive market, a new car has to exceed expectations to succeed. It's up to NTCE to ensure Nissans do.
When the original Qashqai arrived in 2007, it created a stir by effectively inventing the crossover class. But as its replacement won't be carving a new niche, it must grab buyers' attention in other ways – and Moss explained innovation is key. "We are adding technology to the car which is new to the segment and will give it a real 'wow' factor," he said. "The new Qashqai will surprise and delight buyers by offering innovation in an affordable package."
Partnership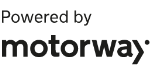 Need to sell your car?
Find your best offer from over 5,000+ dealers. It's that easy.
Obviously, he couldn't reveal what these features are, but his colleague – senior engineer Mark Fowler – gave us a clue. "We spend a lot of time speaking to customers to find out the technology they want, and importantly, what they are willing to pay for," he told us. "And it seems they really like things which help them park."
In fact, Nissan has recently added a 'birds-eye view' camera system to the current Qashqai. Fowler added: "The car's Connect infotainment system already had a reversing camera, so we worked out we could add some more cameras and a bit of extra processing power to create this effect at an affordable price." Sounds simple, but about 10 man-years of work went into just developing this single addition.
Yet while driver aids are popular with buyers, everyone now expects to be able to connect their smartphones and tablets to their car – which presents certain problems. Malcolm Holmes, manager for electronics and electrical design, explained: "The consumer tech industry moves very fast and it's hard for car makers to keep up as vehicle development times are much longer. We have to make in-car infotainment systems not only compatible with but also comparable to the latest mobile phones. That's why when we created the original Connect system for the Micra in 2010, we had to develop it within just 14 months to ensure it was still cutting-edge when it came out."
That's a quick turnaround in the automotive world. But there's no rest for Malcolm – he's busy working on the new Connect system for the next Qashqai. "People obviously want greater functionality from their cars' infotainment systems and that often includes compatibility with apps, like Facebook, that they run on their phones," he said. "But unlike the phone companies, we have to think about road safety and so need to consider which apps we allow to be run via the car and how to ensure the user interface won't distract the driver."
This isn't the only reason why it's harder to develop in-car tech than general consumer products. "Our gadgets have to be tested at the extreme temperatures the car is expected to work at – like minus 40 degrees Celsius to 80 deg C," added Malcolm. "Also, it still has to be working in 10 years' time at the very least. Most people update their phone every two years."
On top of all this, engineers at NTCE have to think about the demands of regional markets. For example, Nissans sold in the US have a Connect system with an auxiliary line-in socket on the facia; but on cars in Europe, it's separate to the head unit. Why? "EU drivers mainly drive manual cars and the wire would get in the way when you change gear," said Malcolm. "Americans usually have autos, so this doesn't matter."
Regional differences don't stop at in-car gadgets: they include the engineering tech that goes into building the car. Models bound for Russia have to be up to four times stronger in places to cope with the country's battered roads. They also require unique screenwash bottles – alcohol-based wash is banned as drivers used to drink it!
Often, though, Nissan builds all its cars to meet the demands of the most extreme environments. This is why NTCE has a special 'car wash', which can replicate a tropical storm. It also has a semi-anechoic chamber: an echo-free room fitted with a rolling road for testing cabin noise. NTCE is currently using this facility to develop a new system, which uses the car's stereo to produce inaudible sound waves that cancel out the noises thecar makes when moving – in particular, the rattle of a diesel engine. It will be available on Infiniti models soon and, in time, will appear on regular Nissans. David Moss said: "This is a far better solution than adding more sound-deadening material. Cladding is not only expensive, it's heavy, too, so it increases a car's weight and its emissions."
A lot of the development NTCE does centres on reducing weight, in fact. "This is one area we have worked at with the next Qashqai and is why it will be 100kg lighter than the current car," said Moss. Combining this with Nissan's new 1.6-litre diesel should mean a sub 100g/km CO2 version of the Qashqai is in the pipeline – although, of course, Moss would neither confirm or deny this….
He did let us sit in what is effectively the new Qashqai's central nervous system, to test out its electrics. Up to 12 months before the first full prototype of a new car is built, NTCE tests all its wiring, circuitry and electrical tech on a rig called an electrically integrated platform (see boxout 1). "We need to debug the electrical system far in advance of it going into the pre-production car, or any problems could cause delays," said Moss.
But as modern cars are so complex, how do you test the function of every single system? Easy – get a robot to do the donkey work. That's what we saw happening with the latest Connect system, a version of which will grace the new Qashqai. It works using a series of hydraulic plungers to press every possible permutation and combination of button. At the same time, an audio sensor detects whether the correct music track is being played, while a camera checks that the screen is showing the appropriate menu.
So what will this new system, known as Connect 2, do? Although Nissan wouldn't give us exact details, we did see some of the features set to debut on the US version. It had a large LCD display and used extensive voice recognition, text message reading and advanced satellite-navigation guidance – which works a bit like a virtual rally co-driver, warning you of hazards and bends in the road.
If this tech is available now, what about the future? Could Nissan have its own version of Apple's iPhone 4S-based digital assistant, Siri? It's not impossible – after all, when it comes to cutting-edge tech, Cranfield is right up there with Silicon Valley.
Nissan's electric testbedWay before the first pre-production model of a new car is built, NTCE constructs an electrically integrated platform (EIPF) to test every electrical component. We sat in the new Qashqai's EIPF and tried its heater and wipers. But Nissan wouldn't let us take a photo in case it gave away some of the tech – so this is the Juke's EIPF.
Making sure the cup fitsA specific inspection area at the NTCE's Cranfield facility is dedicated to testing a car's practicality. It's stocked with a range of items, including sets of golf clubs, various items of luggage, pushchairs and even a range of drinks containers. Staff use these props to make sure that any new car meets the everyday needs of the consumers who'll buy it.