Nissan TeRRA SUV video
The new hi-tech hydrogen fuel-cell Nissan TeRRA SUV on video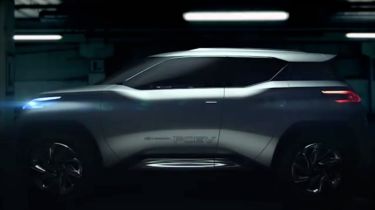 The Nissan TeRRA SUV concept will be unveiled at this month's Paris Motor Show. The TeRRA is a new hydrogen fuel-cell SUV, driven by an electric motor from the Leaf.
Part of the Nissan TeRRA's electric powertrain is under the bonnet, driving the front wheels, while the rears are driven by electric motors in each wheel. Both run off a hydrogen fuel-cell mounted under the boot floor.
Nissan says the TeRRA doesn't preview a production model, but aspects of the styling could shape its range, while the fuel-cell tech could feature in showroom models in future.
As with the Ford B-MAX, the TeRRA has no B-pillar, so access to the cabin is extremely easy. Once inside, there's a recyclable plywood dash, while the instrument cluster is removable – so you could simply unplug it and use the satellite navigation to find your destination on foot.
As there's no driveshaft running front to rear, the car also has a totally flat floor, plus all the seats can be folded flat.