Five ways to help pass your MoT (sponsored)
For owners of cars over three years old, an annual MoT is a fact of life. Find out how to improve your chances of passing first time
Your car's annual MoT test can be daunting, but with a few simple checks it can be a stress-free experience. Here are our top five checks anyone can do.
How to check your lights
This is one of the easiest jobs to do. Turn on your engine and switch on your side lights, dipped headlights and main beam in turn and jump out of the car to ensure both headlights work in each state. Check the car's front and rear foglights and tail lights work too.
Then activate your hazard warning lights, and check they all work at the front, side and rear.
Checking your brake lights and reversing lights is a little trickier. You can either ask a friend to check for you while you press the brake pedal and engage reverse gear, or reverse up towards a wall – at night is best – or near to a shop window and check the reflection in your mirrors. Most modern cars have a third brake light mounted centrally, so make sure that works too.
If you have a faulty light, you'll need to replace it as soon as possible, as you could be fined if caught. Find out how to change a car's headlight bulb here.
Check your tyres
Badly worn tyres, or those with signs of damage will trigger an MoT failure. Check all around each of your tyres – and the spare – for signs of cracking, cuts or gouges. If you spot damage like that, mention it to you MoT tester, who will tell you if the car will pass with the damage, or whether you should have the tyre replaced.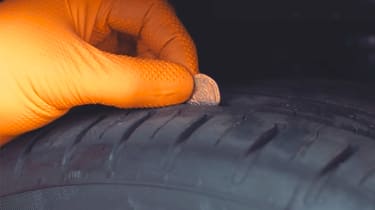 Also look at your tread depth. The minimum is 1.6mm, so push a 20p piece into the tread – if you can see any of the 20p's outer rim, your tyres are too worn.
Find out how to look after your tyres here.
Check your windscreen
Chips and cracks in your windscreen are a fact of life, and can be enormously frustrating. But ignoring a small chip could leave you with a crack - which will not only mean you'll have to replace, rather than repair the windscreen, but you could get three penalty points on your driving licence.
The rule of thumb is a chip larger than 10mm on the driver's side, within the area swept by your windscreen wipers, it's an MoT failure. Even if it's not, you should look to have the chip repaired to stop it spreading.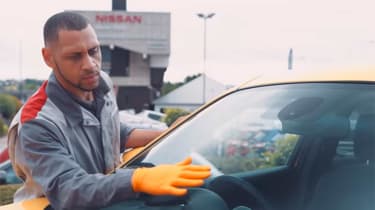 Check your horn
The horn is an important safety feature, even if some drivers use theirs more than others. It must work – if it doesn't, your car will fail its MoT.
Check your oil and fuel levels
Lastly, make sure your fluids are topped up. If there isn't enough oil - or even enough fuel - your car won't be able to be tested by the MoT tester resulting in an instant fail.
If you're unsure about any of these steps. Take your car to the experts. Nissan's Vehicle Health Check will analyse your car to alert you to any potential faults beforehand and can access how healthy your car is.
Partnership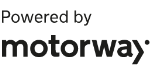 Need to sell your car?
Find your best offer from over 5,000+ dealers. It's that easy.
For more information, the very best service and peace of mind, visit your local Nissan dealer.
More Nissan Service Care tips...
• How to prepare your car for your holidays• How to look after your tyres• How to use a puncture repair kit• How to top up and check your engine oil• How to change your car air filter