Nissan GT-R and 370Z not safe from rise of autonomous drive tech
Autonomous drive tech could extend to Nissan GT-R and 370Z sports cars in the future to improve driving experience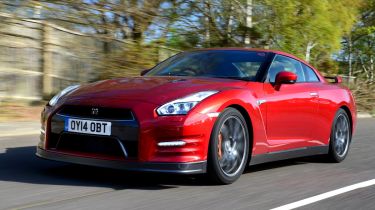 It's not just Nissan's family cars that could feature autonomous drive technology in the future – the brand's GT-R supercar and 370Z sports car could also benefit from the firm's advanced self-driving systems, according to Nissan's Global Vice President for Research and Advanced Engineering, Takao Asami.
Speaking to Auto Express at the 2015 Tokyo Motor Show, the Nissan exec confirmed that, "The GT-R and 370Z are not immune from autonomous driving systems" as part of the company's future plans, adding, "Whereas we will use piloted driving on regular cars to improve safety and comfort, autonomous technology could be used on the GT-R and other sports cars to help extract more capability and improve performance."
Asami outlined that a future Piloted Drive mode on cars like the GT-R and 370Z could potentially offer a bespoke track mode that will deliver performance more like a computer guided race driver to increase driving pleasure and serve up a thrilling experience for owners.
On top of this, Nissan CEO Carlos Ghosn added that the brand is not interested in making a driverless car, fitting with the firm's intent to deliver excitement through these new forms of tech.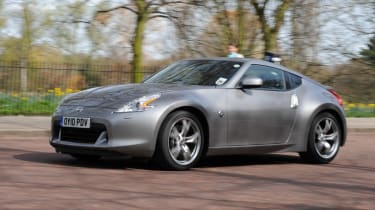 Ghosn said, "We want to make an autonomous car, so the driver decides when they want to drive. We want to empower the driver to drive when they want to."
Nissan is focused on driver satisfaction, and while that might initially apply to busy urban traffic, the ability to thrill through autonomous driving performance could be an area for future development.
Nisan's Chief Planning Officer, Philippe Klein, also believes autonomous technology could spread to the brand's halo models.
He told us, "I see all of our technologies as connected, which creates excitement. We're presenting one form of excitement with autonomous drive, and this is another way to thrill customers. I don't see any contradiction between serving performance fans with the Nismo brand and those looking for comfort and safety improvements."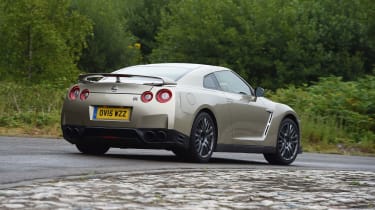 Klein was keen to point out that the Nismo nameplate can exist alongside Nissan's electric vehicle autonomous drive programme without any problems. In the future the firm's line-up of sporty cars could even benefit from the integration of this technology to improve performance for owners.
However, with Nissan targeting 2020 as the roll-out for its Piloted Driving 3.0 evolution of software that allows fully autonomous city driving, expect this technology to spread to sportier models like the next-generation GT-R following its debut on more conventional cars.
Would you want your Nissan GT-R to help you drive faster on track? Let us know below...