Nissan teases wireless electric charging system
The company is calling the concept the 'Fuel Station of the Future' and will debut at the Geneva Motor Show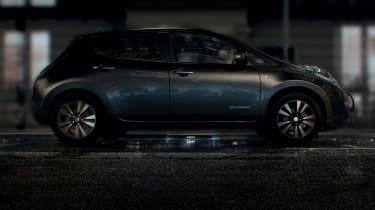 Nissan has given us a first look at what it's calling the Fuel Station of the Future - a wireless charging station for its range of electric cars. It comes in the form of a 20-second teaser video, previewing the concept which Nissan says will be unveiled in full at the Geneva Motor Show in March.
The charging system comes as autonomous cars are really starting to get into their stride. It's been developed in conjunction with architects Foster + Partners (who also designed the Gherkin building) and the two companies aim to inspire and support the change in our motoring habits.
David Nelson, Head of Design at Foster + Partners, said: 'As we look ahead at the next 10 years, autonomous cars, artificial intelligence and greater connectivity will come at great pace… Pre-empting those developments and integrating technologies to offer urbanites a totally seamless experience is vital, if we are to succeed in creating cities that serve us.'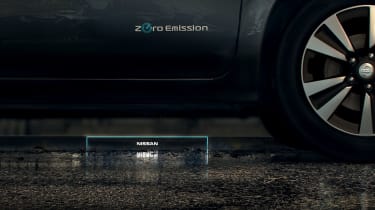 The teaser video features the Nissan Leaf, though it's not a stretch to imagine that similar systems would be developed for Nissan's other models. Last month, the company announced a 7kW wireless charging device aimed at overnight charging for a larger battery pack - like the 60kW unit currently in the research stage.
Nissan's Leaf is the best-selling electric car in the UK, so it's not surprising the company is keen to stay at the forefront of development. We'll see a demonstration of this wireless charging technology at the Geneva Motor Show in March next year, so keep a look out for more information.
Do you think wireless charging is the future? Leave us a comment below!