Striking new Nissan Ariya Single Seater Concept unveiled
Nissan combines the Ariya's platform with a racy single-seat body to showcase the performance potential of the EV's powertrain
Nissan has given its engineers a chance to let their hair down with a striking new race car concept unveiled in Japan which, believe it or not, shares the same platform as the pure-electric Ariya SUV.
It's called the Nissan Ariya Single Seater Concept, and it's designed to showcase how readily the SUV's platform could lend itself to performance applications.
Nissan hasn't confirmed any performance specifications for the concept, other than the fact that it uses the brand's CMF-EV underpinnings and e-4ORCE four-wheel drive, dual-motor electric powertrain. However, as it's a race car concept, we expect Nissan will have used the most potent version of the Ariya's powertrain, which produces 389bhp and 600Nm of torque.
In the standard Ariya SUV, that's enough for a 0–62mph time of 5.1 seconds. We expect that time will dip well into the four-second range for this concept, though, as most of its bodywork is made from lightweight carbon fibre.
The concept also doesn't need to haul around the vast amounts of safety equipment and technology required in the standard Ariya road car, which sheds a few more kilogrammes. Nissan may also have opted for the entry-level Ariya's 65kWh battery pack rather than the flagship model's 90kWh unit to save a bit more weight.
Juan Manuel Hoyos, Nissan's global marketing manager, said: "At Nissan, we dare to do what others don't. With this concept we want to showcase the high-performance potential of the Ariya's powertrain in a motorsports-inspired package that not only hints at the design and styling of the road car that inspired it, but that also demonstrates a new and efficient EV performance language."
He also hinted that Nissan will use this concept to develop an upcoming pure-electric performance car, saying: "Acting as a testbed for future technological evolution, this project can help bring excitement from the road to the race track, and also demonstrate Nissan's expertise in transferring knowledge and technology from the race track to the road."
Despite heading in a completely different design direction to the Ariya SUV, Nissan also says it has tried to retain some of the road car's styling cues on the concept. Up front, there's the same V-shaped grille and narrow daytime running lights as the SUV, and Nissan says the curvy surfacing along the concept's sides is reminiscent of the road car.
Nissan also pulled some design inspiration from its exploits in Formula E, as hinted by the halo ring around the cockpit and the design of the concept's front splitter and rear wing.
Tommaso Volpe, Nissan's global motorsports director, said: "Nissan competes in Formula E not only to race on track, but also to support the development of compelling electric vehicles for customers. Our EV programs inform our Formula E program and vice versa, allowing for road-to-track technology transfer as well as track-to-road.
"The Nissan Ariya Single Seater Concept explores the combination of the all-electric powertrain, dual motors and revolutionary all-wheel drive system of the Ariya with a pure single seat racing chassis – a powerful demonstration of just how thrilling electric vehicles could be."
Partnership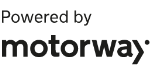 Need to sell your car?
Find your best offer from over 5,000+ dealers. It's that easy.
Now click here to read about Nissan's plans to launch 15 new EVs by 2030...