Nissan NV400 van review
The Nissan NV400 is a panel van that shares lots with the Renault Master and Vauxhall Movano
The Nissan NV400 is a large panel van that is essentially the Renault Master/Vauxhall Movano with Nissan badges. It comes in the same variety of styles, so it can be had with front or rear-wheel drive, there are four body lengths, four wheelbases, three roof heights and five engine outputs on offer.
As well as a standard panel van, the NV400 is also offered as a passenger-carrying crew van with two rows of seats, or a crew bus that holds from 6-9 people. Plus Nissan has developed a wide range of conversions for the NV400 that are available direct from dealers. These include chassis cab, platform cab with an extra-low rear deck, crew cab, dropside and tipper bodies fitted by a variety of approved fitters.
The NV400 sits between the mid-sized Nissan NV300 and forward control Nissan NT400 Cabstar in the commercial vehicle range. However, while Nissan is pioneering new technology with the electric e-NV200, currently there are no plans to offer an electric NV400. That's despite the fact that the Renault Master, which shares much of its tech with the Nissan, is being launched as a ZE electric van in 2018.
There's a single engine available in the NV400. It's a 2.3-litre diesel, but it comes in five power outputs ranging from 109bhp to 163bhp. A six-speed manual gearbox is standard, although there's the option of a six-speed semi-automatic with the 148bhp engine. Rear-wheel-drive compatible 134bhp and 163bhp variants come with Stop-Start tech for improved economy and emissions.
NV400 running costs should be low whether the vehicle is on a lease with maintenance included or owned outright. Nissan parts prices are competitive and claimed 'combined' economy of up to 42mpg is decent too. Nissan also offers a five-year/100,000-mile warranty on the NV400.
There are two model grades on the NV400, E and SE. The former has ABS with EBD and ESP, remote locking and an immobiliser plus a radio with Bluetooth. The SE adds luxuries like cruise control, parking sensors and a CD player. NV400 option packs include metallic paint, air-conditioning and TomTom navigation, which has different graphics to the Renault Master, and is the only other significant difference between the two models.
MPG, CO2 and Running Costs
The NV400 is offered with 109bhp, 124bhp, 134bhp, 148bhp and 163bhp versions of Renault's 2.3-litre diesel engine, although the first three are for front-wheel drive versions only. The best front-wheel-drive official combined economy figure for an NV400 panel van is 42.1mpg, which comes from the Stop-Start equipped 134bhp engine. The same engine has CO2 emissions of 176g/km.
Rear-drive fuel consumption drops to approximately 35-39mpg with CO2 emissions of 209-216g/km, and economy and emissions levels are much the same as for the Renault and the Vauxhall models.
That puts the NV400 alongside the likes of the Mercedes Sprinter and VW Crafter. The Fiat Ducato range offers lower consumption, though, with reduced emission levels, too. NV400 oil change intervals are set at 25,000 miles or two years, again falling slightly behind the Fiat, which manages 30,000-mile service intervals.
Load Space and Practicality
There are 10 different cargo volumes available with the NV400 panel van range, from 8 cubic metres through to 17 cubic metres. Nissan's approved box van conversion takes that up to a massive 22 cubic metres.
Partnership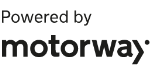 Need to sell your car?
Find your best offer from over 5,000+ dealers. It's that easy.
All panel van models come with a full-steel bulkhead for reduced noise levels and for driver and passenger protection from the load. Unglazed rear doors are standard, adding to load security, while all models except the entry-level E-grade vans come with load lashing rings on the cargo area floor and body walls. If preferred, a full-steel bulkhead with a window can be supplied as part of the glazing pack for about £250, which also includes rear-door glazing and heated rear screens with wipers.
The sliding side door is 1,270mm wide on all models above the L1H1, which has a 1,050mm wide door, making it easy to load a pallet with a forklift truck. A second sliding side door is available as a £375 option.
Other load-handling options include aluminium roof racks (£1,000-£1,251, depending on body length and roof height), an aluminium walkway on the roof rack (£287-£345), and a ladder for the rear doors (£300). Roof bars are also an option at £354, while a dealer-fit towbar can be had for £519.
The vans have a towing capacity of 2,500kg-3,000kg, depending on model, providing a total gross train-weight option of 7,500kg for the heaviest models. A digital tachograph is standard on 4,500kg GVW models and available as an option on 3,500kg GVW NV400 vans.
Nissan has opted to make ESC and ASR traction control standard on all front and rear-drive NV400 models at SE grade (there are only two E-grade entry-level variants). ESC helps detect and automatically correct skids by braking individual wheels. A load detection system automatically compensates for the varying weight of the van.
Rear parking sensors are also standard on SE vans, along with remote central locking and auto door locking at speeds above 5mph.
Nissan's NV400 hasn't had any particular reliability problems, and, having arrived some time after the similar Vauxhall and Renault models, will have benefitted from any factory upgrades. Nissan also offers the NV400 with a comprehensive five-year/100,000-mile warranty.
The NV400 offers a good driving environment and the vans are equally at home doing urban deliveries as on motorway hauls. All engines deliver enough power for the smaller vans, though only the more powerful variants should be considered for larger bodies or higher gross weight models.
There are more powerful heavy vans on the road, namely the Mercedes Sprinter and Iveco Daily, but for most operators the NV400 will prove rapid enough, with the ability to return reasonable fuel consumption as well.
The manual gearbox is light and easy to use, and Nissan's robotised manual works well, with smooth changes both up and down the box. Given that the engines are basically the same, it seems odd though that you can only have the automated transmission with the mid- and top-range engines, but the option relates to the engines being configured for rear-drive and also applies to the Stop-Start tech.
The NV400 has an excellent cab, with a good view ahead from a high driving position. There are numerous storage drawers, cubbies and pockets within the cab, and SE vans get double front door storage pockets.
The SE also comes with electric windows and mirrors, a folding central seat with computer table, cruise control, a trip computer, driver's armrest and rear parking sensors, making the NV400 particularly well specified as standard.
There are, therefore, very few options, but they include a TomTom integrated sat-nav system (£650), a passenger airbag (£250), a limited slip differential for rear-drive vehicles (£500) and a digital tachograph (£500). Nissan also offers a Comfort Pack (£750), which includes air-conditioning, front fog lamps and a pollen filter for the cab.
Van dimensions
| | | | |
| --- | --- | --- | --- |
| Body style | Height | Width | Length |
| L1H1 FWD van | 2,307mm | 2,070mm | 5,048mm |
| L2H2 FWD van | 2,500mm | 2,070mm | 5,548mm |
| L2H3 FWD van | 2,749mm | 2,070mm | 5,548mm |
| L3H2 FWD van | 2,488mm | 2,070mm | 6,198mm |
| L3H3 FWD van | 2,744mm | 2,070mm | 6,198mm |
| L3H2 RWD van | 2,527mm | 2,070mm | 6,198mm |
| L3H3 RWD van | 2,786mm | 2,070mm | 6,198mm |
| L4H2 RWD van | 2,557mm | 2,070mm | 6,848mm |
| L4H3 RWD van | 2,808mm | 2,070mm | 6,848mm |
(Widths are body width without mirrors. With mirrors: 2,470mm)
Load area dimensions
| | | | | |
| --- | --- | --- | --- | --- |
| Body style | Height | Width | Length | Volume |
| L1H1 FWD van | 1,700mm | 1,765mm | 2,583mm | 7.8m3 |
| L2H2 FWD van | 1,894mm | 1,765mm | 3,083mm | 10.8m3 |
| L2H2 FWD Crew Van | 1,894mm | 1,765mm | 2,175mm | 6.9m3 |
| L2H3 FWD van | 2,144mm | 1,765mm | 3,083mm | 12.3m3 |
| L3H2 FWD van | 1,894mm | 1,765mm | 3,733mm | 13.0m3 |
| L3H3 FWD van | 2,144mm | 1,765mm | 3,733mm | 14.8m3 |
| L3H2 RWD van | 1,798mm | 1,765mm | 3,733mm | 12.4m3 |
| L3H2 RWD Crew Van | 1,798mm | 1,765mm | 2,825mm | 8.4m3 |
| L3H3 RWD van | 2,048mm | 1,765mm | 3,733mm | 14.2m3 |
| L4H2 RWD van | 1,798mm | 1,765mm | 4,383mm | 14.9m3 |
| L4H3 RWD van | 2,048mm | 1,765mm | 4,383mm | 17.0m3 |
(Widths are maximum. Width between wheel arches is 1,380mm for FWD models and 1,080mm-1,380mm for RWD models - single and double rear wheels)