Iveco Daily van review
The Iveco Daily has been updated with new technology and greater driver comfort, but lacks the finesse of some rivals
The Iveco Daily van hasn't changed much in the looks department since an update in 2016, but 2019 saw the Italian heavy-duty van brought up to date with cleaner engines, an improved interior, select mechanical changes and a full suite of active safety and driver assistance systems.
The Iveco Daily remains one of the only vans on the market to use seperate chassis and body construction – rivals like the Mercedes Sprinter use unibody construction and so are typically only rated to carry much lighter payloads. The Daily can manage anything from 3.3 to 7 tonnes, depending on specification and body style; by contrast, the Sprinter is rated from 3.5 to 5.5 tonnes.
Although Iveco is affiliated with the wider FCA group that includes Fiat and Jeep, its underpinnings are unique and are not shared with any other brand. The running gear has been around for a while, although the last update to the Daily attempted to fix what its customers had asked for: improved driver comfort, fuel economy and technology – both in the cab and in the safety and driver assistance departments. Up-to-date connectivity comes courtesy of Iveco's Daily Business UP system, which can provide in-depth telematics, remote diagnostics and even over-the-air fixes for a range of potential issues.
The Daily is powered by a choice of large four-cylinder diesel engines. A 2.3-litre option with 116, 136 or 156hp is offered in light duty versions, with heavy-duty models limited to the latter two power outputs; all are available with a choice of eight-speed automatic or six-speed manual gearboxes. A 3.0-litre diesel in 160, 180 or 210hp format is also offered with varying gearbox availability. This engine is even available modified to run on compressed natural gas (CNG) – with 136hp and 350Nm of torque – in the Daily Natural Power model. 
More reviews
In-depth reviews
• The best large panel vans to buy now
A range of headline-grabbing driver assistance systems was added as part of the Daily's 2019 refresh. These include Iveco's Advanced Emergency Braking and City Brake PRO, adaptive cruise control with queue assist, active lane-keep assist and crosswind assist. An electric parking brake is another new feature, as are (optional) LED headlights, hill descent control, City Mode steering and Traction Plus – a system that helps find grip on loose surfaces.
One of the biggest mechanical changes to the latest Daily over its predecessor is its electric power steering – added to improve fuel economy and to allow for the adoption of modern active driver assistance systems. The new steering dominates the driving experience and will be what most owners moving from older models will notice first; it feels lighter, a little faster and – thanks to a smaller steering wheel – makes the Daily feel much more car-like than before.
The latest Iveco Daily takes a familiar recipe and improves upon it – owners were happy that the previous model's combination of torquey engines, good automatic gearboxes, a commanding driving position and rough-and-ready, separate chassis character and all these attributes are present and correct here. The Italian brand has focused on improving efficiency (by around 10%), technology (especially in the infotainment and safety stakes) and adding modern telematics with over-the-air update functionality to keep up with the best in the business.
Partnership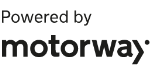 Need to sell your car?
Find your best offer from over 5,000+ dealers. It's that easy.
Traditional Iveco sticking points still apply. The revised interior certainly looks better than before and seems hard-wearing enough, but the build quality is still not on par with the likes of Mercedes. And while the new electric power steering will be a welcome addition for those working in urban areas, it feels a little vague at higher motorway speeds. The new Daily is not as car-like to drive as the Ford Transit or Mercedes Sprinter but improved adjustment to the driving position is a welcome addition and the Daily is still a comfortable all-day proposition (especially with the optional suspended driver's seat), but rivals still lead the way for overall driving experience.
MPG, CO2 and Running Costs
Iveco claims a 10 per cent improvement in fuel efficiency across the board when compared to the old model, although official fuel figures are hard to compare thanks to the different official test procedures. Features like bespoke Michelin eco tyres and the removal of the heavy hydraulic steering system of the old Daily should help, though.
For context, the previous Iveco Daily returned 34mpg on average on the combined cycle in its lightest-duty forms – although this figure was measured on the older NEDC test. The latest Daily is fully Euro D/Temp compliant and those at the lighter end of the spectrum will be tested on the latest WLTP cycle; quoted figures should be representative of those achievable in actual driving.
The new Daily can be fitted with an optional telematics box which brings with it a number of connectivity features. The unit connects to the brand's Daily Business UP app and MyDaily portal, which can be used by fleet operators or owners to track, monitor and analyse data from the van, or a fleet of them.
The system is connected directly to a staffed central control room in the brand's hometown of Turin, Italy, from where additional services like remote assistance and proactive diagnostics can be carried out wirelessly via a mobile internet connection. Iveco claims that this system will help to minimise maintenance costs, maximize 'vehicle uptime' and even provide over-air-fixes to simple software issues, negating the need to visit an Iveco dealer. We are yet to test the system first-hand in the Daily, but it's already in use in the latest generation of Iveco Stralis trucks.
It's important to note that while the telematics box option brings with it a number of free-to-use connectivity functions, much of the extended assistance features will be a paid-for service.
Load Space and Practicality
All of the Daily's dimensions bar length have been carried over from the previous model, and the extra added to that is because of the new bumper up front, so cargo volumes are the same as before.
This means a load space that measures 1,320mm between the wheelarches on all panel versions; the smallest available load area should measure-in at around 2,600mm x 1,500mm, with the largest (with the longest wheelbase and highest roof) offering a space of around 5,100mm x 1,700mm. As a result the Iveco Daily is one of the largest vans available in its class – with load volumes to match.
The Iveco Daily has a great reputation for being over-engineered by a company that's used to producing HGVs. A relatively small dealer network in the UK versus those of Ford and Mercedes may put some buyers off, but the Daily's good reputation for reliability through its various generations bodes well.
Iveco's connectivity options could help to diagnose and fix smaller faults more seamlessly, but we'll have to wait a little longer to see how the van fares in everyday use. Given the company's reputation for HGV-style servicing support though, we've no reason to doubt that owning and running a Daily will be a hassle-free experience, and if your van does need attention, it'll be off the road for as short a time as possible.
We've driven the Daily panel van powered by the 156hp version of the 2.3-litre diesel, which had a six-speed manual gearbox. This highest-powered example of the smaller engine offered decent performance both in town and on the motorway; with 350Nm of torque produced at 1,500rpm and a new electronically assisted turbocharger, there's plenty of punch both from a standstill and in-gear – even taking into consideration our test van's 200kg or so of cargo.
The Daily's new electric power steering isn't quite as communicative as the old hydraulic system – it's tuned to filter out bumps and so can feel a little indistinct, especially at motorway speeds. Around town a prod of the City Mode button lightens things up instantly – a godsend for urban delivery drivers everywhere. In practice, the van's turning circle also feels remarkably wieldy for a vehicle of this size.
Refinement at speed is good, with only some wind noise from the large door mirrors standing out as anything to complain about on a motorway cruise. Ride is good, too, although nowhere near was well judged as that of a Mercedes Sprinter or VW Crafter. Our test van's suspended seat was excellent, however.
Our biggest bugbear with the Daily is its overly notchy manual gear change, which feels very robust but just doesn't make cross-gate changes very easy. If outright ease of driving is a priority, the Iveco can't quite match the Ford Transit.
By contrast, the Iveco Hi-Matic eight-speed automatic gearbox is excellent, boasting smooth shifts and snappy manual control over its ratios. We'd recommend this option unless you really need the extra level of control and durability offered with the manual.
Iveco has endeavoured to improve the cab in the latest Daily and while the design remains largely the same as before, there are a few changes that help it to keep pace with the majority of its rivals – even if outright fit and finish isn't fantastic.
The most obvious change is the new smaller steering wheel with its flat bottom and leather rim. This feels good in use and frees up some elbow room for the driver; paired with the new lighter electric steering rack, the wheel helps to move the Daily closer in-line with some of its remarkably car-like rivals. And for the first time, the Daily now comes with both rake and reach adjustment – finding a good driving position is far easier than in previous generations. The same commanding view out remains, though; all-round visibility is excellent and the large door mirrors are similarly confidence-inspiring.
The Daily comes as standard with a DAB radio with a small LCD screen. The next infotainment level up adds a holder for a phone or tablet plus access to the Business UP app, while the optional Hi-Connect infotainment screen adds a centrally mounted seven-inch display with Android Auto and Apple CarPlay connectivity, plus a rear parking camera. TomTom sat nav can also be added – it's an HGV-specific version of the system that takes into account the weight and size of the vehicle when planning routes.