Nissan NT400 truck review
The Nissan NT400 Cabstar is a practical performer, with tipper, dropside and box van conversions all available
Seen from afar, the Nissan NT400 (previously known as the Cabstar) resembles a lorry, but close-up the packaging appeal of its form factor begins to make sense. Forward-control trucks like the NT400 and its rivals like the Fuso Canter and Isuzu Grafter, offer a huge amount of carrying capacity in a compact form factor. As a result, they tend to find favour with tradespeople who need a big van but spend plenty of time working in congested towns and cities.
Like a full-sized lorry, the cab sits above the engine and tips forward for access. Without a bonnet up front taking up space, more of the vehicle can be given over to the load area, with a high payload to match. On the flip side, though, the NT400 Cabstar's passenger area is fairly basic and cramped, while some people don't get on particularly well with the different steering characteristics of a forward-control truck. If you're looking at a forward cab truck, you might also want to consider dropside and tipper variants of large vans such as the Ford Transit and Mercedes Sprinter.
The NT400 is powered by a 3.0-litre diesel engine with either 128bhp or 148bhp. It has a five or six-speed gearbox depending on wheelbase.
The NT400 offers up a fair degree of versatility, with three wheelbases and the choice of three-seat single cab or six-seat double cab bodies. The adaptable chassis means that businesses can fit whatever body conversion they need, too - whether it's a flatbed, tipper, dropside or box van. Vehicle recovery companies can specify a car-carrying version, while some people even fit motorhome bodies to the NT400, making for a compact yet spacious camper.
MPG, CO2 and Running Costs
All NT400 models are powered by a 3.0 dCi four-cylinder diesel engine, producing either 128bhp or 148bhp. More important are the torque figures though, which stand at 300Nm and 350Nm respectively.
The lower-powered engine comes with a five-speed manual gearbox in 3.4-tonne gross vehicle weight (GVW) guise, while all other models get a six-speed manual - there's no auto box offered (the Fuso Canter can be had with an auto box).
Service intervals are set at 25,000 miles/two years for both engines.
The NT400's cab has a reinforced steel structure and all models come with an alarm and immobiliser included in the price. Keyless entry is available too, which allows the cab doors to be locked and unlocked automatically as the keyholder approaches.
Load Space and Practicality
The NT400 offers a wide variety of body options. The light truck is also available with a choice of single or double rear wheels for added traction and carrying capacity.
A flat-topped ladder-frame chassis makes it easy for a customer's own preferred body builder to fit a specialist body to the NT400. However, Nissan also offers a wide range of tippers, dropsides and box bodies through its Good To Go programme, which provides customers with a single source for a fully bodied vehicle and one stop for all warranty work. Nissan has both rear-tip and three-way tipper bodies available, plus box bodies up to 19 cubic-metre capacity, which is at least 2 cubic metres more than a conventional van body.
Partnership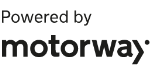 Need to sell your car?
Find your best offer from over 5,000+ dealers. It's that easy.
By offering the trucks at 3,400kg-4,500kg GVW the company also delivers a payload capability well in excess of most integrated van models. For instance, Nissan's own NV400 van, which can be specified at 4,500kg GVW, has a maximum capacity of 17 cubic metres and a load capacity almost 500kg less than that of the NT400.
The 3,500kg-GVW Isuzu Grafter also comes from the manufacturer as a tipper or dropside, but you will have to find your own body builder for a more extensive list of body options. 
The NT400 has disc brakes all round with ABS and EBD electronic brakeforce distribution. A driver's airbag is standard on all models, with a passenger airbag available as an option (£380). Seatbelts all have pre-tensioners and the front bumper is equipped with a shock absorber to limit damage at the front of the truck. Nissan's vehicles are known for their reliability and as the NT400 is essentially a rebadged version of the long-running Cabstar, there should be few reported problems. If buying used check for corrosion under the driver's seat - known issue. A three-year/100,000-mile warranty is standard on all models, and for Good To Go versions that includes all body and chassis components.
Driving a forward-control truck, where the cab sits on top of the engine rather than behind it, as in a conventional van, is a different experience. Those unaccustomed to sitting right at the front of the vehicle may feel slightly exposed, though the trade-off is greatly improved visibility.
The compact dimensions also result in the NT400 having a very small turning circle and the light truck is far more manoeuvrable than a similar weight rear-drive van. This makes the box van particularly ideal for urban use, while many local authority contractors have found the tipper models dependable for smaller road works and building projects. Both engines deliver plenty of low-down pulling power and have little trouble pulling the fully laden truck in normal use. Anyone considering longer miles, however, will welcome the six-speed gearbox that's standard on 3.5-tonne models and above.
Anyone used to the relative luxury of the Nissan NV400 or a Mercedes Sprinter, will find the NT400 driving experience a little sparse. All models have a radio/CD with Bluetooth, electric windows and plenty of storage space within the cab. Easy Hill Start, a system that lets the driver pull away without having to hold the brake pedal, is also included along with powered and heated mirrors, front fog lamps and a multi-function dash display. Interior trim covering the metalwork on the cab pillars and rear panel helps to reduce noise levels in the cab. Options include air-conditioning (£700), a Clarion sat-nav system (£700, £850 with rear camera) and a digital tachograph (£450), although of course that's standard on the larger 4,500kg-GVW models.
Van dimensions
| | | | |
| --- | --- | --- | --- |
| Body style | Height | Width | Length |
| Single cab SWB dropside | 2,122mm | 1,870mm | 4,909mm |
| Single cab MWB dropside | 2,116mm | 1,870mm | 5,469mm |
| Single cab LWB dropside | 2,116mm | 1,870mm | 6,269mm |
| Double cab MWB dropside | 2,116mm | 1,870mm | 5,694mm |
| Double cab LWB dropside | 2,116mm | 1,870mm | 6,464mm |
| Single cab SWB tipper | 2,112mm | 1,870mm | 4,899mm |
| Single cab MWB tipper | 2,116mm | 1,870mm | 5,262mm |
| Double cab MWB tipper | 2,116mm | 1,870mm | 5,362mm |
| Double cab LWB tipper | 2,116mm | 1,870mm | 5,862mm |
| SWB box van | 2,930mm | 2,150mm | 5,062mm |
| MWB box van | 2,930mm | 2,150mm | 5,562mm |
| LWB box van | 2,930mm | 2,150mm | 6,212mm |
(Width is maximum cab/body width without mirrors. Width with mirrors: 2,265mm)
Load area dimensions
| | | | | |
| --- | --- | --- | --- | --- |
| Body style | Height | Width | Length | Volume |
| Single cab SWB dropside | 400mm | 1,900mm | 3,160mm | 2.4m3 |
| Single cab MWB dropside | 400mm | 1,900mm | 3,720mm | 2.8m3 |
| Single cab LWB dropside | 400mm | 2,100mm | 4,550mm | 3.8m3 |
| Double cab MWB dropside | 400mm | 1,900mm | 2,950mm | 2.2m3 |
| Double cab LWB dropside | 400mm | 1,900mm | 3,720mm | 2.6m3 |
| Single cab SWB tipper | 400mm | 1,900mm | 3,150mm | 2.4m3 |
| Single cab MWB tipper | 400mm | 1,900mm | 3,500mm | 2.6m3 |
| Double cab MWB tipper | 400mm | 1,900mm | 2,650mm | 2.0m3 |
| Double cab LWB tipper | 400mm | 1,900mm | 3,200mm | 2.4m3 |
| SWB box van | 2,100mm | 2,075mm | 3,225mm | 14.3m3 |
| MWB box van | 2,100mm | 2,075mm | 3,725mm | 16.2m3 |
| LWB box van | 2,100mm | 2,075mm | 4,375mm | 19.0m3 |