Nissan to step up Qashqai production in Sunderland plant
£22million investment in Nissan factory to help meet demand for Qashqai crossover, which will get autonomous tech in 2017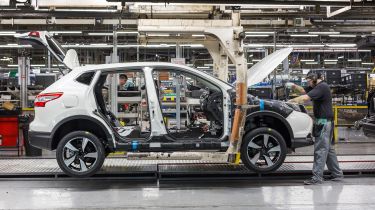 Nissan has announced an investment of £22million into its Sunderland car manufacturing plant, adding extra capacity to produce the Qashqai, the brand's huge-selling crossover.
Currently demand is outstripping supply for the SUV, despite over 300,000 cars a year coming off of the line - that's one car every minute. About 1,200 Qashqais are built every day. By modifying Line 2 at the Sunderland plant Nissan is planning to meet demand with the additional capacity.
• Best crossovers on the market
Nissan is also planning to introduce autonomous tech into the car from 2017 with a facelift, being the first European Nissan to get the self-driving technology. There are no more details on the updated model yet, but expect the new tech to be joined by more safety kit and some other equipment upgrades.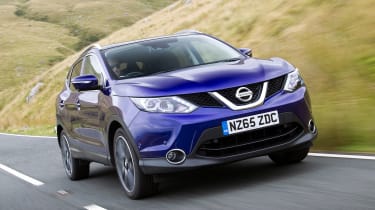 Colin Lawther, Nissan's senior vice president for manufacturing, said: "This additional capacity will give us free supply of Qashqai for the first time, ahead of the launch of a refreshed Qashqai equipped with Piloted Drive technology from next year."
• Nissan's Sunderland success story
Modifying Line 2 at the plant, which currently produces the Nissan Juke, Note and the Infiniti Q30, will also allow Nissan to produce the next-generation Juke crossover in the future.
Currently the Nissan factory supports over 6,800 UK jobs and has been building cars for 30 years - in fact the plant makes one in three cars built in Britain. 
Are you waiting for your Nissan Qashqai to be built? Let us know your experiences below...