"Sports cars are difficult to justify, but easy to love"
Steve Fowler thinks Nissan's decision to add a new Z sports car to its line-up should be applauded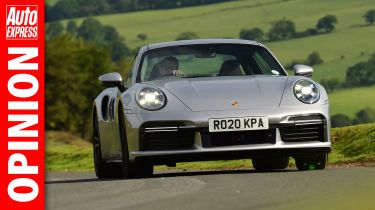 The future of the sports car has never been in greater jeopardy. Car makers are finding it increasingly difficult to justify them in their line-ups as demand slows and ever-tightening emissions regulations make for higher costs.
Some have already disappeared – Peugeot, for example, is quite clear about concentrating on cars that make money before considering a replacement for the RCZ, while even the Audi TT is likely to be reinvented as a crossover rather than an out-and- out coupé next time around.
Thankfully, the Japanese still believe in their sports cars; Toyota's Supra (with the help of BMW) and GT86 are firm favourites, while Mazda's MX-5 keeps on going.
Nissan, too, knows the value of a great sports car and – as we reveal on page eight – there's a new Z car on the way. So what is the value of a car like that, having already pointed out that it's difficult to make money from one?
Let's take a look at the MX-5, a car that's at the heart of everything Mazda does. Every car the brand makes has a bit of the MX-5's soul in it – and is all the better for it. If there were no MX-5, Mazda just wouldn't be the same.
We know that Porsche makes more money from its SUVs than its sports cars, but would you still want a Porsche SUV if the firm didn't also make the 911? 
So Nissan's decision that it needs to spend the money to add a new Z car to its line-up needs to be applauded. It would be an easier decision not to do it.
Putting a sports car on your driveway can be difficult to justify, too, even though some recent models – what we'd class as modern classics – are good investments.
It's something I'm grappling with myself, trying to persuade my wife of the benefits of buying a sports car – a 1991 Lotus Elan. My negotiations with her are proving as tough as any negotiations at board level would be when trying to get a new sports car over the line. Wish me luck!
Check out the best sports cars you can buy now...