"Extinction Rebellion has effectively declared war on cars"
Mike Rutherford highlights some of the motoring world's ineptitude through the month of August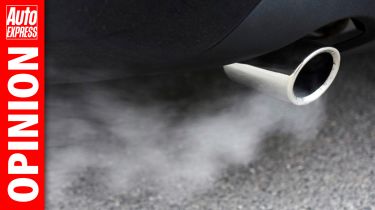 The stench of gross hypocrisy, deep despondency, and sheer lunacy was somewhat overwhelming during the final week of August.
Let's start with the hypocrite-in-chief – Dr Gail Bradbrook. She's co-founder of Extinction Rebellion (XR) the pressure group that's effectively declared war on cars, combustion engines, drivers and their passengers. Late last month the group was up to its tired old illegal antics of blocking driving lanes that car users were attempting to legally use. 
This despite the fact that the activists know that there's nothing quite like a deliberate road blockage to significantly increase the tailpipe emissions which XR claims it's trying to decrease. But is it? Really? Blocked highways inevitably mean stationary traffic, idling engines, greater pollution. Conversely, unblocked free-flowing lanes result in less environmental blight. 
Since there are huge objections to us transporting ourselves and our kids in cars, how does the holier-than-thou Doc Bradbrook get herself and her children from A-B in a responsible, save-the-planet fashion? By, er, driving her car of choice (nobody forced her), which runs on diesel, the very fuel her own organisation hates, because she claims she can't afford an EV.
Put another way, it's OK for the XR leader to rely on diesel power, but it's not OK for you to do as she does. You can't, shouldn't, mustn't follow this particular active dieselhead. Now how's that for ecomentalism, setting a fine example, demonstrating strong and influential leadership qualities?
Away from Dr B's blatant hypocrisy, deep despondency was visited upon us courtesy of the Society of Motor Manufacturers and Traders on 26 Aug, when it blamed everything from the chip shortage, the pingdemic saga and absent workers for July's UK car production figures being the worst for 65 years. But the SMMT should've blamed Honda, too – for permanently closing its Swindon car plant. It's the worst thing for the UK automotive scene since the murder of MG Rover and the death of Ford vehicle production in Blighty. 
The bonkers bit of the week was described as the perfect fit – but is anything but. I'm referring to the announcement that there will be a "Qatar Geneva International Motor Show... in Doha". Not only is that a very confusing and highly unattractive message (I've visited Qatar – not my cup of tea) but it's borderline insane. A Qatar Volkswagen Motor Show I could understand, because the Middle East country owns a big chunk of VW. But the Qatar Geneva Motor Show in Doha makes about as much sense as, say, the Lebanon London Motor Show in Beirut or the Saudi Arabia Silverstone Grand Prix in Riyadh.
Here's looking forward to a saner September. Although it hasn't exactly got off to a great start, since the Frankfurt Motor Show (which did what it said on the tin) will officially become "The IAA Mobility" (what ever that's supposed to mean) in Munich next week. Clear as mud. Unlike this: The next British Motor Show is scheduled to take place from 18-21 August, 2022 at The Farnborough Exhibition Centre, Farnborough, England, Great Britain. Clear as day. Even if I say so myself.
Partnership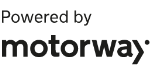 Need to sell your car?
Find your best offer from over 5,000+ dealers. It's that easy.
Check out the latest UK car production figures here...