"The Chancellor can afford to slash VAT to 10% on new electric cars"
If cautious buyers are to be persuaded into an electric car, Mike Rutherford thinks they'll need an offer they can't refuse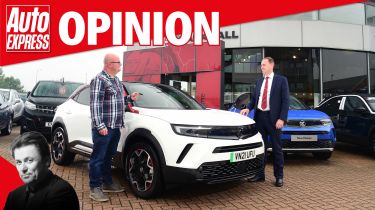 So, which camp are you in? The one that says electric cars are greener, superior to and better value than rivals powered solely by combustion engines? Or are you of the more traditional view that ICE still beats EV on all-in price, flexibility and more? 
Me? I sit in neither. Instead, I argue that it's not a case of either-or. Just as there is a need for pure-EVs, there's a time and place for part-electrics (hybrids), 100 per cent petrol-powered cars (overwhelmingly, still the biggest-selling new vehicles in the UK), and even the best diesels capable of almost 1,000 miles before their tanks need replenishing. Also, don't forget the stalwart that is LPG. Or that new, disruptive kid on the block, hydrogen.
Now that's what I call consumer choice. But since the political 'promise' is to ban the sale of new conventional petrol and diesel cars from 2030 (plus new hybrids by circa 2035), electricity will have a near-monopoly because it'll pretty much be the only fuel to power newly purchased cars. Proper competition will therefore be required. That's where hydrogen – with much-improved infrastructure and availability to motorists – could and should kick in.  
But ICE tech still has much life left in it. The likes of Audi have just announced that some next-generation models will only have combustion engines. Green NCAP recently gave favourable Clean Air Index ratings to diesels such as the Skoda Octavia, SEAT Leon and Volvo XC60, which ranked higher than some smaller, (allegedly) leaner, cleaner hybrids.
And all this comes around the same time as publication of the Green NCAP whole-life emissions ratings, which proved some EVs are merely on par with some ICE cars in terms of their eco credentials, which is nowhere near good enough. 
The UK's chief scientific advisor, Sir Patrick Vallance, has advised Government that the purchase of an electric car is "totally impossible" for the vast majority of people in Britain. Warranty guru Duncan McClure Fisher warns that EV owners could face a quadrupling of the prices they thought they'd be paying in workshops. The Institute of the Motor Industry confirms the likelihood of higher repair costs – and also admits that 93 per cent of mechanics aren't qualified to service such vehicles. And on a personal level, I'm now finding that my fuel costs per mile can be lower when using a cheap ICE car refuelled at the pump, than they are when driving an EV recharged in a public place.
On this evidence, if understandably cautious private buyers of new cars are to be persuaded to defect from ICE to EV, they'll need an offer (or two) they can't refuse.
So, for starters, give them vouchers or debit cards worth a few hundred quid a year to help out with their public chargepoint costs and franchised dealership servicing bills.
And because rapidly rising retail prices for almost everything are making HM Treasury pleasantly VAT-rich, the Chancellor can afford to slash VAT from 20 per cent to 10 per cent on brand-new pure-EVs. If he does, the tipping point will rapidly be reached, and pure-EV will finally overtake ICE in the new-car sales league. Job done.
Partnership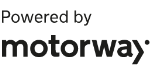 Need to sell your car?
Find your best offer from over 5,000+ dealers. It's that easy.
Click here to read more about the UK's plans to ban new petrol and diesel cars by 2030....