'Sound will become a key battleground for electric car dominance'
Andy Palmer thinks sound will be key as more customers transition from internal combustion engines to electric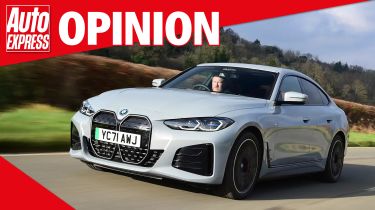 Rain against glass, a crescendo during a pivotal movie scene, the crunching of tyres on gravel, we live in a world where sounds are connected to deep emotional cues. How human beings hear and interpret sound is predominantly emotive. Sound triggers emotion. 
This sentiment is no different when it comes to our vehicles. Every rumble is an opportunity to provoke an emotional response, a nuance not lost on the automotive industry. 
An engine's roar is inherently dramatic, full of grit and power. A revving engine evokes the thrill of famous chase scenes from films such as The Italian Job and Bullitt, the booming wall of thunder and roaring exhaust of a car pushed to its limit. As the former CEO of Aston Martin, a marque famed for its bassy (and loud!) notes, I know just how integral sound is to a car's desirability.
Electric cars are the opposite. Almost voiceless, no more evocative than the gentle oscillation of an electric toothbrush or posh fan. Needless to say, the impact isn't the same, or at least evokes a different feeling. 
Quiet operation is, of course, among EVs' selling points (Rolls-Royce for example boasted in adverts that "the loudest noise in a Rolls-Royce at 60mph comes from the ticking of the clock), however, for us motorheads there is an expectation of what a car should sound like. 
Even for the everyday-driver, there's an innate expectation that stepping on the accelerator causes an auditory response. Complete silence in a moving vehicle is unnerving for those not familiar with driving EVs. Many find it uncomfortable. Unsafe even. And this anxiety can be detrimental to the widespread uptake of EVs.
At the end of June 2022, there were more than 510,000 electric-powered cars registered in the UK. Last year saw the biggest annual increase in EV registrations, with more than 395,000 - 92 per cent up on 2020. The appetite is there. But for now, combustion engines remain king.
So automakers and suppliers continue to push innovation to make EVs irresistible to the ordinary consumer. This includes sound development.
Well known EV heavy-weights, such as BMW, have poured resources into composing new sounds to give its drivers improved sensory input on the road. By dabbling in complex sound design, manufacturers can remove consumer anxiety caused by limited driving cues and psychologically assist with the transition from internal combustion engines to electric.
In fact, BMW recently partnered with Oscar-winning composer, Hans Zimmer, to co-develop emotionally engaging driving sounds. The concept titled 'BMW Iconic Sounds Electric' developed a series of audio cues, from when a car starts to the rising pitch when it accelerates. Why? To enrich its electrified BMW M range with a distinctive and unmistakable sonic experience, intrinsically linked to the brand. 
BMW isn't alone in its ambition to successfully harness the emotive power of sound. Hyundai created sound that matches its vehicle's power performance by harmonising the vibration and sound generated during acceleration through its Active Sound Design (ASD) technology. Porsche, a brand known for its howling engines, personified "the voice" of its Taycan with acousticians describing it as "emotional, rather than obtrusive". 
Partnership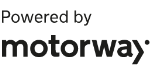 Need to sell your car?
Find your best offer from over 5,000+ dealers. It's that easy.
And they are just a few examples. There's no telling what else carmakers will try. Embedding well-known theme tunes when in reverse perhaps? Or utilising musical instrument interludes and meshed synthesised sounds to determine speed recognition? Only time will tell. 
But buried in the blur of music notes and beats-per-minute, there is a much more fundamental, 'real life' need to improve the relationship between sound and electric vehicles - it's now an issue of safety. 
While praised by urban living and city dwellers for their reduction in noise pollution, soundless vehicles highlight various challenges. For example, other road users commonly rely on engine noise to understand speed status and changes, while pedestrians use sound for general awareness, and for those living with sight-impairments their reliance on surrounding sound is imperative.
Steps have already been taken in a bid to tackle this issue. In July 2019, the UK's Department for Transport announced new legislation instructing all manufacturers to install an acoustic vehicle alerting system (AVAS) in all EVs as a measurement of vehicle behaviour. Under the rules, the AVAS kicks in when a vehicle's speed is under 13mph (20km/h) and when in reverse.
Nissan's second fully electric car, the Ariya, and its updated fleet of Leafs are already fitted with a new AVAS dubbed Canto, which uses simulated sound technology to alert pedestrians of its presence. 
Canto has been created using a spectrum of sonic palettes, purposely composed to ensure it varies in tone and pitch depending on whether the vehicle is accelerating, decelerating, or reversing. It is automatically activated when travelling at speeds up to 18mph (29km/h). 
Whether this is enough (the Royal National Institute of Blind People suggested the speed at which the AVAS cuts should be increased) remains to be seen. 
Regardless of whether one thinks the current legislation goes far enough or not, the fact remains that AVAS-type systems are set to become an increasingly important feature moving forward, and this technology will become a key part of a car's character. 
There's no denying electric vehicles are making waves. Many of the fastest cars at this year's Goodwood Festival of Speed were electric (Ford's Pro Electric SuperVan, Porsche 718 GT4 Cayman ePerformance, and the McMurtry Speirling). Yet, the lack of engine sound just doesn't get the blood pumping in the same way. 
What we do have, however, is a great canvas for experimental sound design. Automakers can lean on sound as an additional model differentiator (a useful marketing tool, perhaps?) as the market continues to flourish. It's simply an additional step in electric innovation and development. And if blasting The Clash while reversing prevents an accident, then so be it. 
Click here for our list of the best electric cars on sale...