'British luxury brands just keep on selling'
Tough times are coming, but editor-in-chief Steve Fowler thinks most luxury brands are recession-proof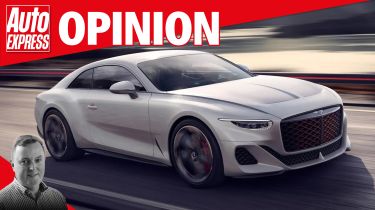 There's no escaping the fact that times are already tough and quite possibly going to get tougher. Yet we're in the bizarre situation where car companies have order books stretching well into next year – by which time we might well be in recession – and financially they're doing very nicely; in fact, better than usual.
Of course, most car companies are not recession-proof and, talking to one MD recently, there will come a time when the order books aren't quite so full, yet supply has returned to something approaching normality. That's the time when they're going to have to start selling again – and it may well be hard.
You'll note that I said that most car companies are not recession-proof... apart from, it seems, luxury brands. Thankfully, we have plenty of them in the UK and they often find it easier to ride out any financial storms better than most. Quite simply, their customers keep spending regardless of the financial situation for the rest of us.
This week we see some of Britain's most famous luxury brands showing new models during Monterey Car Week in California. This week-long pilgrimage for well heeled car lovers is easy picking for these luxury brands. They turn up, show something fancy and people buy – it's like seagulls following a trawler.
So it's no surprise Bentley, Aston Martin and McLaren are all showing super-expensive specials that, let's be honest, we all want to see and read about, but will never own!
These specials are clever business with huge profit margins. And there never seems to be any shortage of multi-millionaire collectors and car fans willing to snap them up (unless it's an electric hypercar – these folk don't seem too keen spending seven-figure sums on a hot EV).
Bentley's Batur is my favourite of the lot, hinting at the brand's EV future. It's more shrewd work from the team at Crewe, who seem to be managing this British luxury brand better than any other right now.
Click here to read more about the McLaren Solus GT...