McLaren GT review
The 612bhp McLaren GT is here to take on the Bentley Continental GT. It's fast, comfortable and luxurious
Find your McLaren GT
Offers from our trusted partners on this car and its predecessors...
Or are you looking to sell your car?
Advertisement
The McLaren GT is Woking's answer to the Bentley Continental GT and Aston Martin DB11. An easier-to-live-with supercar designed for crossing continents in comfort and tackling B-roads with relish. A jack-of-all-trades, rather than some of the more specialised weapons in McLaren's arsenal.
It ticks lots of boxes. The GT is fast, comfortable, relatively quiet at speed and practical enough. We just wish McLaren had done more to distinguish the GT from the rest of the range. It's a great car, but it could have been a bit more special.
About the McLaren GT
And then there were four. The arrival of the McLaren GT heralds the launch of a fourth pillar in the McLaren range, slotting in alongside the Sports, Super and Ultimate Series cars.
What is a McLaren GT? It offers seating for two, enough luggage space to rival a small SUV and the ferocious pace of a 612bhp 4.0-litre twin-turbocharged V8 engine.
With a price tag of £165,000 before options, the GT goes into battle against the likes of the Bentley Continental GT, BMW 8 Series and Aston Martin DB11. It does this without a pair of seats in the back, with McLaren arguing that buyers would prefer a larger boot to rear accommodation that could be best described as 'bijou'.
That's as maybe, but while the 570 litres of luggage space looks good on paper, 150 litres of that can be found in the front storage area. The remaining 420 litres consists of a shallow, but beautifully lined, boot in the back. Large enough for some skis or a set of golf clubs, but suitcases could be a problem.
More reviews
Car group tests
Road tests
Visually, the GT introduces a new look for the brand, albeit one that's instantly recognisable as a McLaren. The GT is softer in style than some of the more hardcore models, with a body that's 150mm longer than the 570GT. Inside, the cabin is beautifully appointed, but although the infotainment system has been upgraded, it's still unresponsive, fiddly to use and lacking Apple CarPlay and Android Auto.
Predictably, the GT is extremely quick. The 0-62mph time is polished off in a little over three seconds, and flat-out the McLaren will hit 204mph. It'll switch from B-road thrills to motorway comfort with ease, with the kind of ride comfort you'd expect from a GT car.
It's just a shame that the McLaren GT doesn't move the game on. In isolation, it's a terrific car, but the Bentley Continental GT remains the best of the breed – plus you can take your children with you.
Engines, performance and drive
As good on a long motorway as it is on your favourite B-road
The GT has been designed to be the most refined McLaren yet. You could cover immense distances in the car without feeling like you've had a workout along the way. Yet despite its cross-continental credentials, the GT is still terrific fun to drive on a B-road.
It's also pretty docile in town, where speed humps and potholes pose little problem for the GT; you may even find that you don't require the use of the optional nose lift system. The ride isn't perfect, but it rarely crashes over bumps or sends shocks through to the cabin and the plush heated seats.
Partnership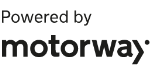 Need to sell your car?
Find your best offer from over 5,000+ dealers. It's that easy.
In truth, the ride comfort could be better. Even the hardcore 720S displays a baffling blend of compliance and adjustability, so it's disappointing to discover that the GT doesn't raise the game in this regard. The Bentley Continental GT remains the best all-rounder in this area.
Things improve when you're pressing on. The new electro-hydraulic steering is beautifully weighted, feeling pin-sharp yet easy to control. You can leave the dual-clutch automatic gearbox to its own devices, or take control via the wonderfully tactile paddles.
This is when the McLaren GT comes alive. On a twisty B-road or a sweeping A-road, it's engaging and addictive to drive, with each click of the levers firing home another ratio. It's just a shame that the brakes are lacking in feel, with the top end of travel feeling particularly numb. 
Engines, 0-60 acceleration and top speed
With a 612bhp 4.0-litre twin-turbocharged V8 engine to play with, the McLaren GT is particularly fast in a straight line. The 0-62mph time is polished off in 3.2 seconds before it hurtles towards a top speed of 204mph. 
There's a surprising amount of turbo lag, but it's accompanied by deep intakes and whooshes from the turbochargers as the revs rise. The soundtrack is more muted than we'd have liked, but that's probably in keeping with the GT vibe. 
Select Comfort mode and there's a 'quiet start' function for leaving without waking your neighbours. McLaren has dialled in a softer exhaust note when cruising at top speed, but it's not enough to stop the V8 from droning on motorways.
MPG, CO2 and running costs
Reasonable fuel economy, but the GT will be as expensive to run as any other supercar
Take it relatively easy and the McLaren GT could return 23.7mpg on a combined cycle. This is actually better than the 23.2mpg offered by the Bentley Continental GT. That said, the McLaren is lighter by a significant margin.
The McLaren GT will be expensive to tax, though. Vehicle Excise Duty (VED) in the first year costs £2,175, followed by payments of £475 for five years from the second time the GT is taxed. After that, the tax will drop to £150 a year, so that's something to look forward to. The McLaren's CO2 emissions are 270g/km.
You'll also need to factor in the cost of servicing, tyres and maintenance. Running a supercar is an expensive business.
Insurance groups
The McLaren GT's insurance group is 50 – the highest and therefore most expensive rating.
Depreciation
When you're buying a supercar, the rate of depreciation can be as rapid as the 0-60mph time. The McLaren GT is no different, so you can expect to lose an arm and a leg when buying new. McLaren is reasonably confident that it will perform better than some rivals, though, which is why it's available on a PCP deal. That said, you'll need the best part of £45,000 for a deposit and around £1,600 a month for the privilege.
Interior, design and technology
Stunning looks and exquisite quality, but the infotainment system could be better
The GT is obviously a McLaren, but the styling is sleeker and more refined than the rest of the range. Dare we say it's a little sombre?
All of the aerodynamic considerations are contained within the bodywork to prevent them from spoiling the car's clean lines. Large air vents at the front, sides and rear hint at the car's thunderous performance.
Naturally, it retains McLaren's signature butterfly doors, which is something you'll need to consider when you're parking in an underground car park at the ski resort. 
The LED headlights feature discreet McLaren branding and have a 'tourist function' for when you're travelling in countries that drive on the right. Automatic headlights and wipers are also standard.
Inside, the GT is more luxurious than other McLaren models. It's snug, but not tight, while the electrochromic roof bathes the cabin in natural light. Choose from leather, Alcantara and, for the first time in a production car, cashmere upholstery, while a new SuperFabric material lines the luggage compartment. The electric seats are heated and the sill finishers are trimmed in leather.
Sat-nav, stereo and infotainment
McLaren has updated its dogged infotainment system, which is surrounded by satin silver and piano black finishes. It's vastly more responsive than before, but the menus remain fiddly to navigate and the climate controls are a pain to use on the move. Apple CarPlay and Android Auto aren't supported, which is unforgivable in a car of this price.
Practicality, comfort and boot space
Surprisingly practical two-seater supercar, but the boot is shallow and awkward to use
Practicality is unlikely to be a priority for many supercar buyers, but the McLaren GT offers more boot space than many premium compact SUVs. There are a few caveats, which we'll come to in a moment, but this McLaren certainly puts the GT into 'Grand Tourer'.
This is a car designed for crossing continents in comfort, with only a slight drone from the sports exhaust to accompany you on long motorway drives. A supercar you can buy with your head and your heart. You just have to leave the kids at home with the nanny.
Size
At 4,683mm long, the GT is the longest road-going McLaren to date. For context, that's 150mm longer than the McLaren 570GT.
It's worth noting a few other dimensions. For example, although the GT is only 1,213mm tall, this extends to 1,977mm with the butterfly doors open. That's taller than a Range Rover, which is something you'll want to bear in mind when you're in a multi-storey car park. With the doors open, the GT is also 3,286mm wide, so take that into account when parking between two cars.
Leg room, head room & passenger space
McLaren focused on creating a supercar with a large boot, arguing that customers wouldn't need a pair of occasional seats in the back. You climb in over the exposed carbon tub, but the inside feels light and airy. The sunroof bathes the cabin in light, which only serves to enhance the feeling of space.
Boot
On paper, the McLaren GT's 420-litre boot trumps a Volkswagen Golf's with its rear seats in place. However, the GT's boot is long and shallow, so it's not as practical as a hatchback. A set of golf clubs or a pair of skis should fit in the back, but good luck trying to squeeze a suitcase in there. There's an additional 150 litres of luggage space in the front.  
Reliability and safety
Reliability is unproven, but the ultra-strong carbon fibre tub provides reassurance in a crash
The McLaren GT is too exclusive to feature in our latest Driver Power customer satisfaction survey, but the car is built to a very high standard. The 4.0-litre twin-turbo V8 has been around long enough for any early niggles to have been ironed out.
Predictably, the GT hasn't been subjected to a Euro NCAP safety test, but the incredibly strong carbon fibre one-piece tub and McLaren's years of racing experience combine to make the car a reassuring bet on the safety front.
Warranty
A new McLaren GT comes with a three-year/unlimited mileage warranty, but extended warranties are available. This provides cover for up to 12 years.
Servicing
The purchase price is only one part of the story when buying a supercar. Even an oil change will be expensive on a McLaren GT, so make sure you know what you're letting yourself in for.