Porsche 911 Turbo S vs McLaren GT
The new Porsche 911 Turbo S and the McLaren GT offer a different take on grand touring. We put the pair through their paces
While the traditional GT car still exists as we know it today – Aston Martin and Bentley produce some of the best 12-cylinder front-engined cruisers around, for example – there are different ways to tackle the engineering approach when it comes to making a Grand Tourer sports car. 
Porsche and McLaren don't necessarily subscribe to the traditional train of thought, because the former's new 911 Turbo S marries a 2+2 cabin with an engine at the rear and four-wheel drive, while the latter uses a V8 mounted in the middle of its carbon-fibre chassis sending drive to the rear. Yet both aim for a similar target market, each boasting more than 600bhp for huge performance, along with chassis that would embarrass track specials from other makers. 
Yet the Porsche and McLaren also share a softer side, with these two models aiming to deliver both great cruising ability and refinement – which means technology and an element of practicality have to come as part of the overall package as well.
Of course, neither car is cheap as a result of the varied breadth of talents they both offer, but exactly how far do those talents run? That's what we're going to find out.
Porsche 911 Turbo S
| | |
| --- | --- |
| Model: | Porsche 911 Turbo S |
| Price: | £158,200 |
| Engine: | 3.7-litre flat-six turbo, 641bhp  |
| 0-60mph: | 2.7 seconds |
| Test economy: | 24.2mpg/5.3mpl  |
| CO2: | 205g/km   |
| Annual road tax: | £475 |
The 911 Turbo S has always been the Porsche that mixed supercar pace and grand touring capability. This new 992 model costs £158,200 and has lots more of the former, but with a greater focus on performance has it lost some usability?
Design & engineering
Both the Turbo and S variants used to feature a wider 911 bodyshell, but now all models of Porsche's rear-engined sports car have this wider body, there are only a few visual clues to differentiate the Turbo S from other 911s.
These include the gaping air intakes on the car's rear wheelarches (the engine also now breathes through the engine cover, too), as well as a fresh active front and rear spoiler combination.
The engine is also new. It's a 3.7-litre flat-six unit with two symmetrical variable-geometry turbos producing an incredible 641bhp and 800Nm of torque; a significant jump over its predecessor that's pushed it into McLaren's territory, hence why these two cars are facing off here.
The motor is linked to an eight-speed PDK dual-clutch automatic gearbox that sends power to all four wheels. Torque vectoring and rear-axle steering (both standard) help boost its agility, too.
Porsche's Adaptive Suspension Management and Dynamic Chassis Control (active anti-roll) are fitted, while the 911 uses electric power steering, unlike the hydraulically assisted steering in the McLaren.
There's a further difference with the materials used. The 992's structure is made from a mix of  aluminium, steel and composites to cut weight, but with four-wheel drive and its conventional construction, at 1,640kg, it's 110kg heavier than the McLaren with its carbon-fibre chassis. The Porsche's body is also wider than ever to accommodate the massive track widths, an increase of 45mm at the front and 20mm at the rear.
Carbon-ceramic brakes feature (an option on the McLaren), as well as heated seats, plus climate and cruise control. However, it's the Turbo S's quality inside that's a real highlight. Everything is covered in soft leather, and the metal detailing around the cabin is great. Where there is plastic, it feels fine, but the McLaren has also taken a step up in quality.
Partnership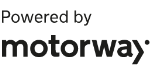 Need to sell your car?
Find your best offer from over 5,000+ dealers. It's that easy.
Driving
The first time you extend the engine to its rev limiter in second gear, the Turbo S shows that it is shockingly fast. The 2.7-second 0-62mph time is stupendously quick and puts it half a second ahead of the rear-drive McLaren. However, while the engine revs incredibly hard, it's still the mid-range thump that's most impressive.
Even with the variable-geometry turbos, there is some lag as the compressors wake up, but it's just a hint, and once they're on boost it feels remarkably rapid. Here, the turbochargers define the car and the Turbo S's engine has a pronounced character of its own, even though all 911s now use forced induction. The motor is explosive and gives the Turbo S massive performance and an obvious advantage over the McLaren GT in a straight line. 
However, the chassis isn't as delicate. The suspension is firmer than the McLaren's in its default (softest) setting, and in the chassis's Sport mode it gets firmer still. Combined with those huge wheels and tyres, which sometimes react abruptly to bumps, the 911's ride isn't as refined or as comfortable as the GT's. There's more body movement, too, but then it's no surprise the set-up is firmer than in its predecessor given the increase in performance. It's needed to control all of that energy.
This is where the 911 comes into its own, because while the steering doesn't twitch in your hands like the McLaren's, Porsche's EPAS set-up is now so good that there's genuine feedback. It's a lovely weight, and combined with the standard rear-axle steering, it means tight corners can be dispatched with not much steering lock. The chassis delivers a simply massive level of grip, while traction is superb.
With Porsche Torque Vectoring, the all-wheel- drive system feels attuned to what you want to do with the car, and there's basically no understeer. 
Its ability is staggering and the Turbo S corners so hard – every bit as hard as the McLaren, maybe even more so – but you pay a price for refinement. There is also a lot of road noise.
Practicality
The rear seats double as a storage area, offering an extra 264 litres of space, but this void means the tyre roar reverberates.
Yet if you have young children, the seats come in handy. One of the 911's great tricks has always been its 2+2 layout; it's the same here compared with the McLaren. There's also 128 litres of room in the nose.
Visibility is fantastic and better than in the GT, while the rear-axle steering means the turning circle is brilliant, so combined with standard parking sensors and a reversing camera, it's easy to park.
Inside, there are two cup-holders, a glovebox, a shallow central bin and two different pockets in each door, so there's plenty of space for loose items. 
Ownership
While the Porsche offers more safety tech than the McLaren, it's all optional.
Extras and personalisation potential will be important; the Porsche features carbon-ceramic brakes, a rear-view camera and parking sensors as standard. It's also cheaper to buy, while options such as a sports exhaust and a nose-lifter are cheaper. 
Running costs
Be prepared to spend a lot to run either of these cars. Fuel economy in the mid to late-20s is likely if you mix exploiting the performance with some motorway cruising. 
Based on our efficiency figures of 24.2mpg for the 911 and 19.1mpg for the GT, they'll cost £2,435 and £3,085 a year to run respectively. Bear in mind usage and driving style will be massive factors in this, though.
Testers' notes
"The sports exhaust is a £2,180 option. The turbos still heavily influence the soundtrack, but in Sport or Sport Plus modes you do get more of the flat-six engine's bark to counteract the whooshes and chirrups."
McLaren GT
| | |
| --- | --- |
| Model: | McLaren GT |
| Price: | £165,230 |
| Engine: | 4.0-litre V8 turbo, 612bhp  |
| 0-60mph: | 3.2 seconds |
| Test economy: | 19.1mpg/4.2mpl  |
| CO2: | 270g/km   |
| Annual road tax: | £475 |
The GT aims to bring a softer side and add even more tech to the McLaren range, but is this new £165,230 model worth it compared with the 911?
Design & engineering
Like the 911 range, McLaren's cars have been criticised for sometimes being too similar or too close to each other, which is why the brand has done something a little different with this GT. Also like the Porsche, this McLaren shuns the traditional front-engine, rear-drive Grand Tourer recipe in favour of something different, even if it aims to offer the same levels of luxury, refinement and performance as the best models in this class.
As with the Turbo S, there's still a particular focus on the latter. The matrix of engineering components is similar to other McLarens, with the British brand's carbon-fibre MonoCell II-T chassis– the T stands for touring – hinting at this car's intended remit.
Mounted in a subframe behind the carbon tub is McLaren's familiar 4.0-litre twin-turbo V8 engine, producing 612bhp and 630Nm of torque here. That's less than the Porsche, but then the carbon structure gives it a weight advantage, as we've seen.
Suspension is by double wishbones all round with a new tune for the Proactive Damping Control. The 911 features MacPherson struts at the front and a multi-link rear axle, while the GT's steering is hydraulically assisted, a McLaren calling card.
Although the engineering and underpinnings give the GT much of its ability, it's also worth focusing on the interior here, because using those components that we know make McLaren's sports and supercars so good, the firm has tweaked the cabin to try and give the GT a focus that fits its name.
Quality feels, broadly, a match for the Porsche's. There are just a few pieces of trim that let the image down, but at this level it matters, because the GT is £7,030 more than the Turbo S. More kit is optional, too. Our car was fitted with the £4,000 sports exhaust and £7,750 carbon-ceramic brakes. At least the main switchgear is all high-end and feels expensive. There are also more creature comforts.
Driving
The GT is clearly the most refined McLaren yet. The 4.0-litre V8 fires into life and idles with the same guttural blare, but when you're on the move there's certainly less whirring and whining obvious from inside.
With the suspension in its default softest setting the ride is sublime. It's much more forgiving than the Porsche's, smothering bad roads and absorbing bumps and harsher inputs into the suspension with more compliance than the 911 in its standard setting.
The wheels and body seem to float more, moving with the road rather than feeling keener to iron flat the surface like the Porsche does. The McLaren is more comfortable as a result, and combined with its superior refinement (there's less tyre roar), it's the more cosseting machine.
McLaren has succeeded in blending more GT qualities with its performance and handling, then, shuffling this car more towards the usable end of the scale, whereas Porsche appears to have pushed the Turbo S more towards the performance camp. Both cars have met somewhere in the middle. The GT handles just as sweetly and offers even more feedback through the steering, the benefits of the hydraulic set-up really being apparent on the moorland roads we used in our photos. It's less ideal on the motorway, but there's less 'chatter' through the steering here, so it's not much of a problem.
The level of grip matches the 911's, and its chassis is as adjustable and communicative, but it feels entirely different. Where the Porsche seems increasingly less rear-engined these days, the GT feels decidedly mid-engined. With power only being sent to the rear wheels, unlike all four in the 911, traction isn't quite as good, but there's still plenty, so it's hardly an issue.
Hit the 'Active' button and you can ramp up the focus. Both the powertrain and chassis have three modes: Sport and then Track sharpen up the throttle response, exhaust noise and gearshift speed, while the chassis gets firmer and more tautly controlled as you flick through these modes, too. In the top setting, its vertical movement is controlled more rigidly, but the damping quality still feels just as expensive.
Practicality
While the mid-engined layout might have its drawbacks (there aren't any small back seats, for example), this actually brings a positive. There's 150 litres of luggage space in the nose – 22 litres more than the 911 – but the big, powered hatch reveals 420 litres of space.
It's not the deepest boot, but the extra load space is thanks to a new carbon-fibre upper rear structure of the MonoCell II-T chassis. You'll be able to put bigger bags and cases closer to the passenger compartment and smaller items further back.
Otherwise, the doors make access slightly harder than in the 911, but they are certainly a party piece. Forward visibility is brilliant thanks to the chassis's low scuttle. However, rear visibility isn't a patch on the Porsche's, so you'll want the optional rear camera. It's part of a £3,750 pack, along with parking sensors.
Given the more supercar-style cabin, a glovebox, deep door bins, a central storage area and three cup-holders mean the GT matches the 911 for storage.
Ownership
There's much less safety kit available on the GT, but both manufacturers offer a massive level of customisation. With each brand you can match the exterior and interior to your favourite colour swatch, for example.
Running costs
These two are pricey, but our experts predict their residual values after three years will be good. The GT is rated at 60.4 per cent, but that still means a loss of £65,431. The Turbo S is better, at 62.3 per cent, or £59,594 in depreciation.
Testers' notes 
"The GT's seven-speed dual-clutch gearbox isn't quite as slick as the 911's. Its shifts are swift in the Track mode when you're driving hard, but the changes are slower in other settings and at part-throttle."
Verdict
First place: Porsche 911 Turbo 
This is an incredibly close-run contest, but the 911 wins thanks to its blistering performance, involvement and handling pretty much as good as the McLaren's, and its superior tech at a more affordable price. Usability is better thanks to better visibility and greater real-world practicality. It's just a shame that while grip and engagement are brilliant, the Turbo S's ride isn't a patch on the GT's superbly executed set-up. 
Second place: McLaren GT
The GT still feels like a sports car, but it blends GT qualities to the point where it's the more comfy machine without really any compromise in handling. It's not as ballistically fast as the Turbo S, but it still has as much go as you'd ever need, while practicality is good for a mid-engined model. More 'GT-style' kit is optional and it's pricier, but its quality, comfort and refinement are great.  
Also consider...
Model: Bentley Continental GT
Price: £159,900 
Engine: 6.0-litre W12, 626bhp
For similar money, and with similar power but much more comfort and refinement, you could pick up Bentley's brilliant Continental GT if you really want luxury. However, we'd save even more cash and go for the V8 (right) instead of the W12; it's not as fast but has more character.
Used Ferrari 488 GTB
Model: Ferrari 488 GTB
Price: £149,950 
Engine: 3.9-litre V8, 661bhp
This budget gets you into a genuine supercar with plenty of creature comforts. Ferrari's 488 GTB is sublime, and while it might be closer in concept to the McLaren, on the used market the Italian model is closer in price to the Porsche. It's simply brilliant to drive.
Figures
| | | |
| --- | --- | --- |
|   | Porsche 911 Turbo S | McLaren GT |
| On the road price/total as tested | £158,200/£167,210 | £165,230/£211,720 |
| Residual value (after 3yrs/36,000) | £98,606/62.3% | £99,799/60.4% |
| Depreciation | £59,594 | £65,431 |
| Annual tax liability std./higher rate | £11,542/£23,084 | £12,062/£24,124 |
| Annual fuel cost (12k/20k miles) | £2,435/£4,058 | £3,085/£5,141 |
| Insurance group/VED | 50/£475 | 50/£475 |
| Length/wheelbase | 4,535/2,450mm | 4,683/2,675mm |
| Height/width | 1,303/1,900mm | 1,213/2,045mm |
| Engine | Flat six/3,745cc | V8/3,994cc |
| Peak power/revs  | 641/6,750 bhp/rpm | 612/7,500 bhp/rpm |
| Peak torque/revs  | 800/2,500 Nm/rpm | 630/5,500 Nm/rpm |
| Transmission  | 8-speed PDK/4wd | 7-speed DCT/rwd |
| Fuel tank capacity/spare wheel | 67 litres/repair kit | 72 litres/repair kit |
| Boot capacity (front/rear) | 128/264 litres | 150/420 litres |
| Kerbweight/payload | 1,640/380kg | 1,530kg/N/A |
| Basic warranty (miles)/recovery | 3yrs (unlimited)/3yrs | 3yrs (unlimited)/3yrs |
| 0-62mph | 2.7 seconds | 3.2 seconds |
| Top speed | 205mph | 203mph |
| Auto Express econ. (mpg/mpl)/range | 24.2/5.3/357 miles | 19.1/4.2/303 miles |
| WLTP combined  | 23.0-23.5mpg | 23.7mpg |
| WLTP combined  | 5.1-5.2mpl | 5.2mpl |
| Actual/claimed CO2/tax bracket | 270/205g/km/37% | 342/270g/km/37% |
| Airbags/Isofix/parking sensors/cam. | Six/yes/yes/yes | Six/n/£3,750*/£3,750* |
| Automatic gearbox | Yes | Yes |
| Lane-keep assist/blind-spot assist/AEB | £749/£581/£1,203* | No/no/no |
| Climate control/cruise control | Yes/yes | Yes/yes |
| Leather upholstery/heated seats | Yes/yes | Yes/yes |
| Metallic paint/LED lights | Yes/matrix | Yes/yes |
| Keyless entry and go/nose lift | £387/£1,709 | Yes/£3,750* |
| Adaptive suspension/rear-wheel steer | Yes/yes | Yes/no |
| Carbon-ceramic brakes/sports exhaust | Yes/£2,180 | £7,750/£3,400 |
| Nav/digi dash/DAB/connected services | Yes/yes/yes/yes | Yes/yes/yes/yes |
| Wireless charge/CarPlay/Android Auto | Yes/yes/no | No/no/no |