'Resurrecting old car names is a smart idea'
Editor-in-chief Steve Fowler believes that naming cars is one of the toughest challenges for brands, so reviving the popular names of the past is a clever solution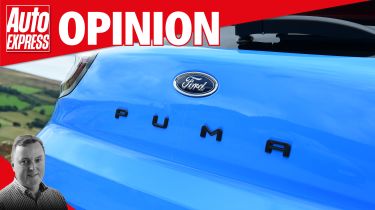 One thing I really don't envy car companies doing is coming up with the right name for their new models. I can remember as a kid the uproar when Cortina was replaced by Sierra, and when Vectra took over from Cavalier. Now, though, we look back with dewy eyes on some of those replacement badges, too.
The Honda ZR-V has a slightly more memorable moniker than Honda's other new arrival, the e:Ny1. That ranks alongside Toyota's bZ4X as one of the more bizarre new names, not forgetting Smart, which expects us to remember the hashtag when referencing its #1 and #3. And to think plenty of people still struggle to spell Qashqai.
Digging into the archives isn't a bad thing – as Chinese car company SAIC learnt a while ago when basing its new range of cars around the MG brand. I'm surprised more start-ups haven't plundered the list of dormant old British names (Jensen must be ripe for another attempted revival some time soon, surely?).
So rumours of Vauxhall's plans to revive the Manta name seem a smart move. It's a car and a name that we remember fondly, and stands more chance of success (not least because the concept that hints at a new Manta looks stunning) than the rebooted Viva did a while ago.
Ford, with the Puma, Explorer and coming-soon Capri, has proved that it can work well. So what do we reckon could be coming next? Vauxhall has plenty of evocative names to play with. With the current penchant for retro-styled SUVs – like the new Toyota Land Cruiser – how about reviving the Vauxhall Frontera name? Or perhaps Zafira for a seven-seat SUV?
The process of choosing a new name is expensive, and history is littered with examples where an acceptable name in one country means something unacceptable in another. So let's save the car makers some cash – let us know what car names you'd like to see return, and on what.
Which names would you like to see resurrected? Tell us in the comments...