PSA group announce profit increase plus plans to re-enter North America
PSA group reveals rise in profit and sales for 2018 plus plans to reintroduce Peugeot name into North American market after 30 year hiatus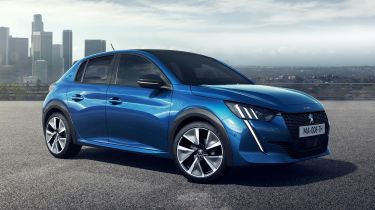 PSA has announced strong financial results for 2018, with sales and profits increasing in both the Peugeot/Citroen/DS arm and the recently acquired Vauxhall/Opel division.
Sales of 3.88 million vehicles across the entire group in 2018 represent a 6.8 percent increase over the previous year. This is of course helped by the fact that 2018 was the first full year to include Opel and Vauxhall sales - those two brands only contributed to the final five months of PSA's 2017 figures.
• JLR posts a huge financial loss 
The sales increase is a result of an increase in overall revenue. The €74 billion overall figure is 18.9 percent up on 2017 numbers. The increase comes in spite of exchange rate changes, which PSA say have reduced potential gains by 2.7 percent, and increases in the cost of raw materials. Of that overall figure, €18,306 million is contributed by Opel and Vauxhall, which at €1,526 million each month, represents a €77.9 million monthly improvement on 2017 numbers.
It isn't just sales and revenue up, but profitability, too. The recurring operating margin - the brands' bottom line of profit in relation to its overall revenue, is up 8.4 percent for the Peugeot/Citroen/DS brands combined, and 4.7 percent up for the Opel/Vauxhall pair.
The results mean that PSA will push ahead with expansion plans over the coming years, allowing the group to continue its objective to become a truly global car maker. This includes plans for Peugeot to return to North America for the first time since the early 1990s, Citroen to join the Indian market, and for Opel to enter Russia.
The result follows shortly after PSA announced it would be hiring an extra 1,600 staff - half of which will be based in France, the rest spread across another 10 European countries.
PSA also used the news to confirm its emissions-reducing drive. Roughly 50% of group models will be available to buy with electrified powertrains by 2021, and that figure will increase to 100% by 2025. By the same deadline, hydrogen will play a part in future drivetrains, with public trials set to take place in business to business fleets.
Read our story on the brand new Peugeot 208 here...