Peugeot plans range expansion plus hot versions of every model
Whole range of new Peugeot Sport models on the way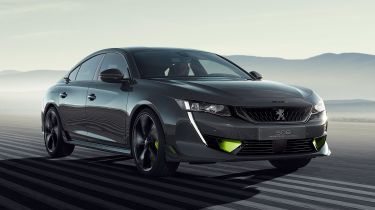 Peugeot will be expanding its model range with all-new body styles in the coming years, while every model will also get a hot version, Auto Express can reveal.
Speaking to Auto Express, Peugeot CEO Jean-Phillipe Imparato said, "I want to have a big launch each and every year in each and every region – it will be the case in 2021 and we will have something in March."
"I'm then working on the next step of the Peugeot line-up in 2023 – I'm always feeding the renewal of the line-up in order to achieve the one launch per year strategy."
First to arrive will be the new 308, which Imparato told us we should expect us to hear more about in March. Beyond that, there are plans to move beyond the current line-up.
"It is a question I have on the table in the coming two years," he said. "We will have to choose one day if we go larger adding something on top, or if we go below depending on the studies we make."
Small, however, does not necessarily mean cheap, as Imparato explained: "It could be that it's not a question of dimension, but it could be a question of positioning. You can go below in terms of dimension but up in terms of content – that could be one of the directions we could choose."
However, Imparato did confirm that a whole range of sporty new Peugeots are on the way, saying: "With each and every car, starting with 508, I'm aiming to put as an umbrella a performance/sporting version of the car. We will launch at the beginning of 2021 with the 508 Peugeot Sport engineered to send a message to the market."
Peugeot's sporty push will follow Vauxhall's plans for electrified VXR models – as exclusively revealed by Auto Express – as Imparato revealed: "It puts something on top of our range that sends a message to the world that we don't want the EV transition to be boring – we want to have fun even if we have CO2 below 50 grams.
"It fits at the same time the upmarket move and the message that we want to bring on electrification.
"My target is an upmarket move for Peugeot. In 2020 we sold 32% of all cars at the maximum GT-Line and GT levels. It feeds the upmarket move of the brand."
Check out Renault's electric plans here...