'PSA is at the forefront of normalising electric cars'
With the new Peugeot 2008, Steve Fowler thinks PSA is leading the way in making electric cars normalised with the general public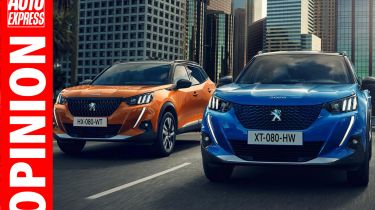 As the car industry rushes towards electrification, the different technical approaches from the car makers are as intriguing as they are exciting.   
As well as buyers getting their heads around the differences between mild-hybrid, full hybrid, plug-in hybrid and full EV – along with an array of even more confusing acronyms – manufacturers are taking different approaches to their electric cars.
Some think the right thing to do is to have a bespoke EV architecture, while others are modifying existing platforms that also feature, or were initially made for, internal combustion engines. How can we tell what's best? Analysing what's good, and not so good, is harder than ever. Which makes this job so exciting right now! 
PSA, which introduces us to the smart new Peugeot 2008 SUV this week, is taking a third approach with its CMP small car platform. As with the 208, it thinks we should have the choice of petrol, diesel or all-electric with all its new small models (the same applies to the Vauxhall Corsa, DS 3 Crossback and upcoming small Citroens, too). The idea seems sound: you choose your car, trim and whichever power source suits you.
My view is that, whenever you use one architecture for either an internal combustion engine or batteries and motors, there's a degree of compromise. As is the case with the 2008; its range of less than 200 miles is below what I think some buyers might want. And because of the CMP platform it sits on, a bigger battery option with a longer range can't be fitted – we'll have to wait for battery tech to improve for these cars to be able to go further.
Peugeot says its EVs will be priced according to range, hinting that the 2008 could be cheaper than longer-range rivals. The new car is good enough to appeal in many other ways, too, and I admire PSA for its efforts to normalise EVs. As the 2008's designer Yann Beurel told me, "We want to make cars for everyone, not just geeks!" 
If you enjoyed reading this then click here to read some of our other opinion columns...