Polestar 2 gets over-the-air performance upgrades in Europe
67bhp and 20Nm added to Polestar 2's dual-motor powertrain via over-the-air upgrade purchase, offered in certain European markets and the UK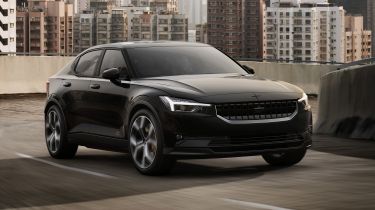 Polestar is taking a leaf out of Tesla's book by introducing a performance upgrade for the dual-motor, long-range Polestar 2 that can be downloaded and installed over the air.
The software upgrade for the Tesla Model 3 rival can be downloaded via the company's Polestar Extras web shop, and installed fully remotely. It adds 67bhp and 20Nm of torque, primarily deployed between 44mph and 80mph.
Polestar claims that the upgrade also improves general powertrain responses, and results in a 0-62mph time reduced by 0.3 seconds to 4.4 seconds. Mid-range performance is also increased, with the time taken to accelerate from 50mph to 75mph reduced by half a second to 2.2 seconds.
Polestar CEO Thomas Ingenlath says the upgrade "highlights how connected technologies can transform the relationship a car company has with its customers".
"The driving experience in Polestar 2 is something we are really proud of," Ingenlath continued. "It is such a fun car to drive already, but with this upgrade we can offer even more to our customers who might be after a little extra excitement."
It is not clear if the performance upgrade has an adverse effect on the car's quoted efficiency figures or range. Priced at around €1,000 (£850) depending on market, it's available to install in Austria, Denmark, Finland, Germany, the Netherlands, Norway, Sweden, Switzerland and the UK. Availability in Canada and the US is expected in the spring, with other markets confirmed at a later date.
Find out what happened when we tested the Polestar 2 against the Tesla Model 3...