Inside Polestar's Westfield London showroom
We find out how Polestar is getting its name out there by utilising new car sales techniques
Truth be told, you should have been reading this Auto Express feature late last year. In fact, many of the pictures here were taken exactly 12 months ago – in the early hours of 27 October 2020.
You see, as with many things of late, our plans were put on hold when the UK went back into lockdown following a second wave of Covid infections. The original idea had been for us to help set up Polestar's new Space in the Westfield shopping centre in west London, before spending a day in the store acting as one of the brand's highly-trained staff – or "Specialists" as they're known within the business.
The first job was to get the car – a brand-new (at the time) Polestar 2 – up onto the first floor of the gargantuan shopping centre in the capital. However, given that the usual Range Rover-sized elevator was out of service, that meant employing the services of a local crane operator in the dead of night.
And I do mean the dead of night. What was supposed to be a 30-minute job turned into a six-hour mission as the operating team struggled to set up the winch for the heavyweight Polestar. Moments before giving up and heading back to the drawing board, the calibration clicked and we were able to slowly hoist the car past the windows of Zara and onto the chrome-clad mezzanine.
Driving any car through a shopping centre is not a typical experience. But to do this in an electric car, under the dimmed but brightly coloured lights of one of Europe's largest shopping centres – glancing at our reflection as we passed the closed stores – felt almost otherworldly. Thankfully, I managed to back our 2 into the Polestar Space without a scratch, or a kerbed wheel. 
That would be the last I'd see of Maxx Parker, Polestar's Westfield Space Manager, and his team for the best part of 12 months. For myriad reasons, it wasn't until late August this year that I got the chance to return to the store and see the brand's pitch in action.
Polestar's customer website claims these Spaces are "a new take on automotive retail" and a "farewell to car dealerships"; shunning showrooms in their entirety, its stores turn their back on out-of-town sites in favour of those with a higher footfall – places like Westfield London, and the Trafford Centre in Manchester. 
Interested parties can visit these locations without an appointment, have a poke around the car, and even test drive one without obligation. There is no pressure, no expectation, and most importantly, no sales patter.
Greeting Maxx as I sign in for my shift first thing on a Friday morning, I'm struck by the cleanliness of the place. Not in terms of dust, but the design. When I left the Space last year, much of the store wasn't finished; these days it's got more than a whiff of Apple to it.
As I familiarise myself with the product, its options list and the Android-powered infotainment system, Maxx introduces me to his team of Specialists – three of whom are working across two shifts while I'm in store – and explains why he thinks the Polestar process works.
Partnership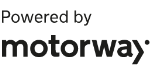 Need to sell your car?
Find your best offer from over 5,000+ dealers. It's that easy.
"We're talking about something we love," Maxx says. "That makes it much easier. The challenge we have here is finding out if it's right for the customer."
With only two models – the limited-run, plug-in hybrid Polestar 1, and the more mainstream Polestar 2 that I drove into the store – there are occasions when the team are forced to nudge prospective buyers towards competitor products.
It's at this point that Lewis Finlay, one of Maxx's team of experienced Specialists, chips in: "If someone came in with five kids, we might suggest a Tesla Model X, for example." 
They're realistic, although Maxx admits "it will be different" when Polestar 3 goes on sale; this is an electric SUV due in 2022.
It doesn't take long before interested onlookers are passing the front door, although many are sceptical about setting foot inside. Lewis understands that apprehension, but feels confident in Polestar's plan: "In our training we learnt about profiling, and how to approach different customers," he tells us. "I like the transparency. We're just there to tell [the customers] the facts."
While a few people do breach the threshold, I'm told to expect traffic to pick up towards the late morning. So, while we have the chance, a few of us are sent to unplug the fleet of test models and bring them round to the handover centre – a row of spaces directly beneath the store in Westfield's mammoth multi-storey car park. Each car is charged to 80 per cent overnight, providing plenty of range for the following day's drives.
These test drives are booked online, with customers given a time slot to attend in store. Among the first are Roger Hunte and his friend George Georgiou, both of whom saw the Polestar 2 at Goodwood Festival of Speed back in July. Roger tried the car then and is desperate to have another go in more familiar surroundings.
At the moment, Roger drives a BMW 440i, and while his lease isn't up until next year, the team at Westfield are more than happy to answer his questions and get him back behind the wheel of a Polestar 2. 
While Roger and George are out in the car, a beaming Bryony Moore returns from her drive in the Polestar, full of superlatives about the electric hatchback. "I love my cars," she tells us. "And I loved the speed; the thrill."
Bryony isn't kidding. Her current car is a Porsche Macan and she's owned countless performance models over the years. Interestingly, she seems keen to place an order on the spot – in spite of the team's laid-back approach – so I listen closely to see how Lewis and his colleague Mike Barclay handle the process, given they're not able to "sell" her a car in the conventional sense.
Once Lewis and Mike have answered all of Bryony's questions, they take her to the configurator – a huge screen set up at the back of the space – shadowed by yours truly. It's interesting to see them talk her through the process of specifying a car from scratch; where conventional sales people might have a vested interest in paint protection or insurance policies, Lewis can help Bryony choose the model that's right for her – it just so happens that's a dual-motor car with a few options.
The whole process is done online, and had Bryony not been in store at Westfield she could have completed it all from the comfort of her home, albeit without the help of Lewis and the other Polestar Specialists. Interestingly, Bryony isn't even sure how she'll charge the EV when it arrives early next year: "Now I need to convince my estate manager to let me install a charger," she tells us. "There is no precedent where I live."
Bryony has been won over by the product, but it's easy to see how the Polestar Space concept has made her feel at ease. The challenge for the business going forward is to remove the stigma around its stores, and make people comfortable approaching the Space knowing they won't be pounced on when they walk in.
Mike knows this is the biggest hurdle Polestar needs to overcome, but thinks wider branding and its sustainable messaging will help it do that.
"[Polestar] has its eyes on the future," he tells us. "You can work for a brand with great product, but the way it's made might not be ethical. Polestar isn't that. Sustainability is huge for us."
Just as Bryony is leaving, Roger and George reappear from their test drive. George is already a Volkswagen e-Golf owner, so electric isn't new to him. "I'm not a petrolhead," he tells me, but you can tell he's mightily impressed by what he's experienced.
Roger is smitten, too. "I'll be back when my lease is up!" he tells us. And I've no doubt when Roger's ready, Maxx and his team will welcome him with open arms.  
Check out the latest on the upcoming Polestar 4 here...