Friends reunited: buying back a Porsche 911
How perfect timing led a Porsche 911 fanatic to buy back his old car
It's an obvious thing to say, but petrolheads love their cars. Well, perhaps love is too strong a word – we're aware that they are lumps of metal, glass, plastic and various other materials – but we certainly feel a closer affinity for them than most people do. We name our cars, for example. We might ascribe them a gender. We primp, preen, clean, tune and generally coddle our cars, giving them a good going over with a chamois and wax before taking them out and showing them off to the world.
We also tend to associate our cars with important events, using them to help anchor our memories to a specific moment in time. Our wedding car, for example; the car we brought our child home from the hospital in; or the car that took us to see a sick relative one last time. 
It's unsurprising, therefore, that for people who love cars, there is almost always the one that got away: the car we missed out on buying at the dealership; the one some berk wrote off many moons ago; or the one we unceremoniously sold, traded in or otherwise got rid of too hastily, and have regretted parting ways with ever since. 
But sometimes in life, we get a second chance, the opportunity to right a wrong and reunite with something we once considered lost forever. Dave Timmis from Prestbury, Cheshire, counts himself among that contingent, having bought a Porsche 911 in 2006, only for circumstances to see him to sell it after just a few months, with a reunion coming, in turn, 15 years later.
As MD of car finance firm Leasing.com it's perhaps to be expected that Dave is a petrolhead, and he shared his story. "In January 2006 I took delivery of a Porsche 997. I specified the car, including every option, even the last three digits on the number plate. I'd always wanted a Porsche 911, I'd set myself the goal to have one before I was 35, and that was the car which achieved that goal."
But life, as John Lennon once said, is what happens to you while you're busy making other plans, and circumstances were soon to part Dave from his Porsche. Shortly after taking delivery of the car, he was advised to have an operation on his leg to correct damage sustained in a motorcycle accident some years ago, leaving him unable to drive. Coupled with the birth of his first child, Dave made the difficult decision to sell his Porsche after only a short period of ownership.
"I sold the car in October 2006 to a friend who really liked it," Dave recalls. "Gavin kept it for several years, then sold it to the sales director from his business. I don't think that owner kept the car for long, though."
Having changed hands a few times since he first bought the 911, it would be fairly reasonable to assume it would end up in some far-flung corner of the country. Indeed, Dave himself had moved on in terms of 911 ownership, because by then was driving a 2017 991 GTS. But his first 911, as it turned out, had never strayed far from its original home. 
Partnership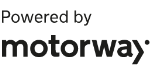 Need to sell your car?
Find your best offer from over 5,000+ dealers. It's that easy.
Dave tells us: "In January of 2020, I was out with Finn [his son], and I saw the car, I saw my original 911. And I said to Finn: 'that's the first Porsche I ever bought'." Dave parked next to the car at the supermarket, and got chatting to the owner. 
"He explained to me why he was so keen on the car – it was exactly what he wanted, Basalt Black, with black interior and the Classic wheels. He'd had the car for maybe six years at the time. I didn't take his number or anything, but it was nice to see him, and we went our separate ways."
It turned out that the owner of the 911 lived close enough for Dave to walk past the car from time to time. Fast-forward to this year, and Dave's wife told him she hadn't seen the 911 for a while; Dave decided to act, writing a letter to the owner, and asking if he had sold it.
"I put it through his letterbox, and then I just rang the bell. The owner recognised me, and said: 'I've not sold it. The car is at the dealer having an MoT and some bits done because I'm planning to sell it – your timing couldn't be better!'
"We talked about the car, its history. I said I would buy the car back and take over the work that was being done to it at the dealership. We agreed he could knock off the cost of what he was going to spend from the asking price, and that's what happened!" Now reunited with 'his' 911, does it feel different from how he remembered it all those years ago?
"It feels a bit more rugged – it's a manual, and it's nice to drive a manual sports car," Dave says. "It's a lot smaller – I've had a 2017 991.2 GTS, which was wider and more squat. But the car is in fabulous condition, it's been really well looked after. I've got masses of service history – every single job on the car has been documented."
But as well as being something to appreciate from a mechanical point of view, the car unquestionably has an emotional significance to Dave as well.
"It was particularly special to me. It was my first-ever Porsche, it was brand new, I didn't have it for that long, but I've got a car back that meant something to me. It feels like it has come home."
The previous owner's view
"I spent years looking for the 911 with the right spec, just old enough for me to afford but not too many miles on the clock. In 2013 I bought a Carrera S (997) with 27,000 miles. It was love at first sight, but a relationship that grew in appreciation every year. No expense was spared as it visited the Porsche dealership every year to keep it pristine.
One Saturday morning after my son's football practice, whilst I was driving my 911, I admired and overtook a beautiful grey 911 (991) GTS. As I parked up at Tesco, the GTS stopped next to me, and the owner approached me. My immediate worry was that I had done something wrong, and that was not improved when he declared 'that's my car'! I was pretty confident the 997 was actually mine until Dave explained his story. I took a few pictures of him in the 997 on his phone, and we went our separate ways.
Fast forward to today, and personal events meant I had to take my 997 to Porsche Wilmslow for its last MoT before I planned to sell it. I was reading through the health check at home on a Sunday evening, deciding what repairs to do, when the gate bell rang, and a tall figure walked up the driveway. He introduced himself as Dave, the man whom I had met in the Tesco car park and he said he'd noticed the 997 was no longer on the driveway. Dave said he'd put a letter through but rang the bell on the off chance I was in. My immediate thought was 'how did he know where I lived?', and 'how close an eye was he keeping on the car?!' 
Despite that, the timing was unbelievable. After catching up about the car, we agreed a sale, even though he hadn't even seen it, but relied on the health check and all the history I had. Two days later, after he had visited the Porsche Centre and looked at car, the deal was done. I really was sad to part with the 997, so it was a great relief knowing that it was going to a local guy who would love it as much as I did. Even now I get enormous excitement when I occasionally see the car commanding everyone's attention on the road."
Editor-in-chief Steve Fowler's long-lost Lotus Elan...
What's  it about the actual cars we've owned that remains so special long after they've left us? I could buy any Lotus Elan in Steel Blue (and I've come close!) but it wouldn't quite be the same as my old one.
A sense of excitement builds every time I see a freshly advertised Elan pop up on the many alerts I've set up, but then the disappointment of finding out it's not the same spec or year as my old car sets in.
The biggest problem I have with tracking down 'my' Elan is the reg plate. When I bought it new in December 1990 I put a private plate on it – H3 LAN. That plate now lives on a Mercedes GLE. So if anyone has or knows of an Elan in Steel Blue with cloth rather than leather, registered in December 1990, you know where I am.
Have you ever wanted to buy back an old car? Let us know in the comments...