Lotus Elan M100: Buying guide and review (1989-1996)
A full buyer's guide for the Lotus Elan M100 (1989-1996) including specs, common problems and model history...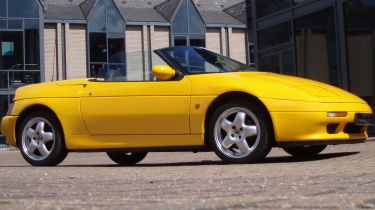 A front-wheel drive Lotus? Sacrilege! Whatever next; a diesel engine? That was the verdict of many Lotus traditionalists when the covers were pulled off an all-new Elan in 1989 – one propelled by a Japanese engine that fed power to the wrong set of tyres.  
While the new front-wheel drive Elan didn't win everyone over, most critics changed their tune quickly after the first test drives thanks to a one of the finest front-driving chassis ever developed. Could we expect any less from Lotus? Codenamed M100, the new Elan went about things very differently from Lotuses of old, but despite such a critically-acclaimed driving experience it wasn't a commercial success for the company. 
• Best British cars of all time 
Thanks to its rave reviews, the M100 Elan initially sold in reasonably big numbers in the UK and Europe. This was never going to be enough for the Lotus and parent company General Motors however, and the big market to crack was the USA.
Sadly, due to the relatively low volumes and high production costs, the little Elan ended up costing around the same as a full-fat Corvette in the States, which pretty much killed it stone dead. Soon after Isuzu decided to stop production of the 1.6-litre twin cam engine that was used in the Elan, GM decided to kill the two-seater roaster due to the uneconomical cost of engineering a new power plant into the car towards the end of 1992.
Things were to change however with the purchase of Lotus by Bugatti, who decided to once again start up production. After a limited run of cars, the tooling and licence to build the Elan was sold to Kia, who also built a version for local markets.
Which Lotus Elan M100 to buy? 
A total of 3855 Series 1 Elans were built before General Motors finally pulled the plug in 1992. Although these were reasonable sales figures as far as Lotus was concerned, GM was not happy and stopped all development of potential future models, stopping all production of the car at the same time.
Of these series 1 cars, you have a choice between the 130bhp naturally aspirated Elan, or the more lively 162bhp Turbo SE model – capable of a sub-7.0 second 0-62mph time. It's the series 1 cars that are the cheapest and easiest to find, and the later Bugatti-built S2 models (1994 onwards) carry a premium due to the much lower numbers produced.
A total of just 800 were produced, and although the Turbo's max power was slightly down at 155bhp, the car was mildly updated with nicer wheels and a few minor styling tweaks making it a desirable option. A slightly more exotic choice, and something that very rarely turns up in the UK, is the Kia Elan.
When Lotus stopped building the Elan in 1996, the tooling for the car was sold to Korean the manufacturer, which started building the Elan for local markets. Different rear lights, and Kia's own 1.8-litre engine differentiate the model from the Lotus models. 
Lotus Elan M100 performance and specs
Engine

1588cc, turbocharged in-line four

Power
165bhp @ 6600rpm
Torque
148lb ft @ 4200rpm
Transmission
Five-speed manual
0-60mph
6.7 seconds
Top speed
137mph
Insurance group
16
Dimensions and weight
Wheelbase
2250mm
Length
3802mm
Width
1735mm
Height 
1229mm
Weight
997kg
Lotus Elan M100 common problems  
• Engine: the 1.6-litre engine will just keep going as long as it's properly serviced. One owner has even covered around a quarter of a million miles without the motor needing a rebuild. As with any engine – and especially a turbocharged one – the secret is regular oil changes. A refresh every 5000 miles is ideal, and even better if a fully synthetic lubricant is used.  
Partnership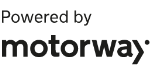 Need to sell your car?
Find your best offer from over 5,000+ dealers. It's that easy.
• Remap: many owners have chosen to upgrade their engine by having the ECU remapped, to take power up to anywhere between 175bhp and 210bhp or so, with no ill-effects. You should watch out for badly installed manual boost controllers and dump valves though, as they can cause running problems and the potential for dangerous boost spikes if not carried out professionally.  
• Cam angle sensor: there's just one weak spot with the Isuzu unit, the Cam Angle Sensor, which fails and causes the fuel-injection system to malfunction. Sometimes the engine warning light illuminates when this happens, but not always.  
• Transmission: because it's so strong, there's little chance of the five-speed manual transmission causing problems, even if the engine has been chipped to give more power. Although the box itself is tough, the gear linkage is not, with failures all too common. The ball link on the end of the cable will break away, leading to difficulty in getting some of the gears.  
• Clutch: hard-driven cars may be suffering from a clutch that's past its best, but you simply need to feel for slipping as you accelerate hard through the gears. A biting point near the top of the pedal also gives an indication of a worn clutch. 
• Suspension: the Elan's suspension is as tough as the rest of the car, with springs and dampers generally not causing any problems. However, the latter can leak, but a swift visual check will soon establish whether replacements are due or not.  
• Corrosion: some cars will show signs of corrosion on the rear suspension wishbones, and because this tends to occur on the top face, it's difficult to spot as the vehicle sits so low. If the previous owner has fitted uprated-galvanised wishbones, this is good news as they will most likely last the life of the Elan.  
• Bushes: there's a multitude of suspension bushes that can perish, but unless the car has been driven really hard, it's unlikely. If any new bits are needed they're available off the shelf. Of more concern potentially is suspension that's out of alignment; this is guaranteed to lead to wayward handling and uneven tyre wear.  
• Chassis: the chassis was galvanised when new, and which so far has shown no inclination to corrode.  
• Body panels: it's a similar story for the glassfibre body pannels and shell, which has so far proved itself to be remarkably durable, meaning full restoration is almost unheard of. Check the underside of the front bumper, as there is a low-hanging rubber strip that is prone to damage. Although replacement is relatively straight forward, a larger impact might have caused damage to the bumper, which is much more serious to fix. 
• Electronics: unfortunately, the electrics are more likely to cause problems; things aren't helped by that plastic bodyshell causing poor earths though.  
• Electric motors: motors for the windows and headlamps can also play up. Most replacement spares and parts aren't especially expensive, but even seemingly small issues can take a long time to fix. The window regulators are a simple DIY job, if you have plenty of time and a modicum of mechanical skill. All of the parts needed are still available to buy new fro Lotus too. 
• Interior: the interior can also give problems, while it also doesn't take much to start looking tatty. The Vauxhall switchgear seems cheap and the materials used throughout the construction of the dashboard and seats weren't really in keeping with the car's price. Cheap  
• Roof: look out for a damaged roof. They're strong, so should only need replacing if vandals have struck. However, the folding roofs never effectively sealed the cabin from the elements so don't expect any roof to be totally watertight. 
Lotus Elan M100 model History  
1989: The front-wheel-drive Elan is unveiled in two forms; standard or turbocharged S/E. The former has matt black wing mirrors; the latter carries an SE badge on the bootlid. 
1992: The perspex number plate cover is removed for the last cars, with Elan production ceasing soon after. 
1993: Bugatti buys Lotus. 
1994: The Elan is put back into production, to use up remaining stocks of engines and gearboxes. The power-steering is recalibrated, there's a new dash and the suspension is stiffened up. There's also a price hike to £24,500 – which would then increase to beyond £26,000. 
1996: The final Elan is built, after 800 Series 2 editions are made. 
1997: Kia puts the Elan back into production, with a 150bhp 1.8-litre engine. This car is never sold in Europe. 
1999: The final front-wheel-drive Elan is built.  
Lotus Elan M100 owners clubs, forums and websites  
• www.clublotus.co.uk • www.lotusdriversclub.org • www.seloc.org • www.lotus-on-track.com
Lotus Elan M100 summary and prices 
The front-wheel-drive Elan was so over-engineered that Lotus never really stood a chance of making any money on it. Indeed, just to break even the firm would have needed to sell twice as many cars each year as it actually did.
• Most expensive cars sold at auction
The whole episode was partly responsible for General Motors getting rid of Lotus in 1993 and the restart of production under Bugatti. Such over-engineering is great news if you fancy dipping your toe in the Lotus waters, but don't want something older and potentially more fragile.  
You can now pick up a high-mileage Elan (with around 100,000 miles on the clock) for £5000-6000. It's surprising how many of these cars are around; the front-wheel-drive model is so usable that many owners rack up high annual distances.
There aren't many normally-aspirated examples about, but if you do find one you can expect to pay a little less than for an equivalent turbocharged (SE) edition. Most cars for sale will be priced at £8000-£11,000; the latter figure will net a 50,000-mile example from a specialist. Really exceptional Elans can fetch more though.
Thinking of buying a future classic? Then take a look at these potential future classics...