New AC Cobra 378 Superblower 2021 review
Can the AC Cobra 378 Superblower happily marry 1960s styling with 21st century power?
Find your next car here
Offers from our trusted partners on this car and its predecessors...
Or are you looking to sell your car?
Advertisement
Verdict
It might be expensive, but the AC Cobra Superblower is a true one of a kind. It's also very, very quick thanks to a supercharged version of the regular 378's 6.2-litre V8 engine. On a sunny day and on the right road, there really is nothing else like quite it, not at any price.
When AC announced that it was going to install the legendary AC Cobra not with a new Ford V8 engine but, shock-horror, one from General Motors instead, the traditionalists went into apoplexy. But when we drove the car in 2018, we thought it was great.
Well made, surprisingly good to drive, delightful to listen to and very lovely indeed to look at, the 90 grand Cobra 378 was, we concluded, worth every penny it cost. But now there's another new Cobra from AC, this one wearing a 'Superblower' badge but boasting an even higher price tag because it has considerably more power and torque thanks to fitment of a supercharger.
There's even a limited run of 12 special Anniversary Edition cars to celebrate AC's 120th anniversary, one for every decade it's been in business.
The fitment of the supercharger takes power up to "between 580-600bhp" while torque rises to "over 750Nm." As you can see the test car also sports a pair of side-exit exhausts, which cost an additional £3,500 above the £129,500 asking price (Anniversary Edition is priced identically), hence the slight vagueness in the output claims.
As standard the Superblower has 580bhp and 750Nm but the optional exhaust system allows the GM engine to breather that little bit better.
Either way, performance has gone from very strong indeed to somewhere just the right side of completely nuts. Think 0-62mph in not a lot more than three seconds with 0-100mph in under seven seconds – and that's before you factor in the sound it makes, which isn't just ear-splittingly loud but also quite wonderful to listen to. It also happens to make the Superblower feel even faster than it actually is.
There have been other improvements beneath the skin, too. The traditional chassis design remains as before, but the fine tuning of its components has gone up several notches thanks to a company called Falcon, based in Norfolk. Falcon helps set up and sign the cars off once they arrive part-built from AC's facility in South Africa, and they are now better made as a result.
The paint quality of our test car was exquisite, the silver stripe you see having been incorporated into the gleaming white paintwork.
There's also a new steering rack – sourced from a VW Polo, believe it or not – that's higher in quality, while the interior feels that much better bolted together, even though visually the only addition to speak of is a pair of new Polo indicator stalks. These sit just fine within the Cobra's otherwise traditional cabin design.
On the road the Superblower feels surprisingly docile and refined if you choose to just rumble around in it gently. The ride is calm, composed, the steering meaty but accurate, the wind buffeting not too good, even at 40mph, despite the fitment of two small side screens. But then again, who cares?
Partnership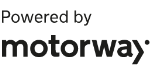 Need to sell your car?
Find your best offer from over 5,000+ dealers. It's that easy.
Space is snug, as it's tight inside the cabin even for two adults. But the driving position, though distinctly retro in feel, is fine. The six-speed gearbox also shifts extremely well, with a light enough clutch ensuring the Superblower is unusually easy just to climb into and drive. Very little skill or physical heroics are required to get in and go.
Unless you decide to put your foot down, that is, in which case you need to be ready to deal with what you're about to unleash, and you need to know what you are doing – because when the full fury of the Superblower is deployed, well, you'll need to be hanging on nice and tight. The acceleration is not for the faint hearted.
Yet despite its immense power, allied to a featherlight kerbweight of little more than 1,100kg, the Superblower actually has incredible traction. Only in first gear will it light up its big Avon rear tyres on a dry road – and even then, only when you give it a big dose of throttle.
In second it just squats and accelerates, the same in third. It's very quick indeed, and also very dramatic. As a combination it's hard not to fall for, even if it is all somewhat out of kilter with the rest of the world in 2021.
Perhaps most impressive of all is that the chassis, steering and brakes are all nicely aligned with the thunderous performance dished out by the new supercharged engine.
As such the Suprblower feels cohesive on the move, and surprisingly well rounded, not at all like an old sports car into which a ludicrously powerful engine has been installed. Despite its total absence of active safety features, it feels remarkably usable and civilised.
For these reasons and more, the Superblower is unique. The world just seems a better place for it right now. And for those concerned about its ecological credentials, there's a new electrically powered version in the pipeline as well, so watch this space.
| | |
| --- | --- |
| Model:  | AC Cobra 378 Superblower |
| Price: | £129,500 |
| Engine: | 6.2-litre V8, supercharged, petrol |
| Power/torque: | 580bhp/750Nm |
| Transmission: | 6-speed manual |
| 0-60mph: | Under 4sec (est) |
| Top speed:  | Over 145mph (est) |
| Economy/CO2: | N/A |
| On sale: | Now |