Electric MG: classic MGB given EV conversion
The future of classic motoring could be electric thanks to conversions like RBW's MGB EV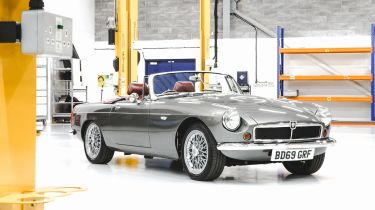 News about electrified classic cars has gone from a trickle to a flood recently as brands with strong heritage, such as Aston Martin and VW, as well as smaller engineering and restoration companies, jostle to come up with the right formula for preserving the iconic cars of the past for use in the zero-carbon future.
The latest entrant is British company RBW, founded by security electronics businessman Peter Swain (the letters refer to his three children's names). A long-time car enthusiast, Swain has owned a string of supercars over the years, but MG's classic roadsters hold a special place in his heart: his first car at 17 was an MG Midget.
He branched out into running a traditional classic-car sales and restoration business several years ago, but it was a request from his wife for a modern, electrified take on the MGB that planted the seed for what would become the RBW EV Roadster. The long-gestating project has now been officially launched, having been frustratingly delayed since April by the fallout from Covid-19.
"I've owned 17 or 18 MGs down through the years," Swain says. "They're fun, beautiful and British. I had one in the workshop, so we took out the back diff, engine and gearbox. We got some building foam and masking tape to see what kind of volume we could get under the bonnet for batteries. We thought we'd like the drivetrain at the rear for weight distribution, so we made a wooden mock-up of a frame that would hold the motor and bolts into the vehicle without any structural changes needed."
Having thrashed out the frame idea, Swain approached Continental Engineering Services' UK base in Lichfield to see if it could feasibly be put into production. That's the same Continental that may have supplied your car's tyres; what you may not know is that the huge German firm also designs numerous interior, electronic and drivetrain components for major car manufacturers.
Continental liked the idea; the next step was building a series of prototypes to prove the concept. This required Swain to secure £2million of investment to get the project under way; in the process, it was decided that using fresh MGB shells from British Motor Heritage was the right path to take for building the new, electrified cars. Now, three years later, a patent has been secured for the motor frame, a pre-production car has been registered, and RBW is planning to manufacture a run of 30 cars in 2021: hard-top or soft-top, and in pretty much any exterior colour and interior finish you want. The price? Starting at £108,000.
Swain is adamant RBW is not here to be just another electric-car conversion company, so the frame can also be licensed by other specialists looking to carry out their own conversions: applications like the Mini, Jaguar E-Type, Austin Healey 3000 and Triumph TR6 are all mentioned.
"We've developed this system that will fit into other cars," Swain says. "It has been homologated and tested, and gives a new future to classic motoring. We're providing an environment for classic cars for the future."
Partnership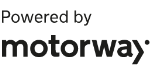 Need to sell your car?
Find your best offer from over 5,000+ dealers. It's that easy.
The EV Roadster's motor is derived from the one Continental supplies to brands including Chevrolet, Kia and Renault for some of their electrified models, while the battery cells come from Sunderland company Hyperdrive, and are made to the same design as those ones produced for the Nissan Leaf. The suspension and brakes, meanwhile, are from the recently replaced Mk7 Volkswagen Golf.
However, the EV Roadster is not some hastily assembled Frankenstein's Monster – everything has been done to high production standards. RBW is recognised as an automotive manufacturer by European regulations, and its EV Roadsters will be registered as brand-new cars.
Swain admits he doesn't yet know whether the Roadster will appeal more to existing classic-car enthusiasts or those who might previously have been put off the idea due to reliability and maintenance hassles. But he's optimistic about the latter group. "Younger people don't necessarily want to tinker with cars any more but they love a classic, so I think we've got a whole new client base out there," he says. "It's aimed at people living in cities who love the look of a classic MG, but just don't want the hassle."
While that steep price means we're unlikely to see the streets of London or the lanes of the Cotswolds flooded with EV Roadsters any time soon, for those who can afford it, the RBW exudes an appealing blend of retro and modern that could become increasingly prevalent in years to come.
Check out more electric classic car conversions here...