Alfa Romeo Tonale PHEV: long-term test review
Second report: A trip to Devon shows off our hybrid SUV's hidden talents
Find your Alfa Romeo Tonale
Offers from our trusted partners on this car and its predecessors...
Or are you looking to sell your car?
Advertisement
Verdict 
It was love at first sight when our Alfa arrived, and we're still smitten. We're big fans of the way it looks, and not only does it fit nicely into our regular day-to-day lives, it's also revealing some previously undiscovered talents when we put it in more unfamiliar surroundings. 
Mileage: 6,534
Economy: 38.6mpg
My husband and I split our time between the south coast and London, so most of our driving tends to be around the local area, in London traffic, or up and down the motorway. But when my other half suggested that a short break would do us both good, we opted for a couple of nights in Newton Abbot, Devon, which is a journey of just over 100 miles away from our Dorset home, mostly on A-roads.
For the best economy, we drive mainly in Natural (hybrid) mode and overall the car is comfortable and responsive. However, we have had issues with the gearbox, which occasionally doesn't change up when it should, so the engine roars as the revs rise. 
I tend to just wait for the auto gearbox to do its stuff, but my husband forces the change by using the aluminium paddle shifters – although he finds they get in the way at other times. I simply don't like them, full stop. I've heard them called beautiful, but although there are lots of lovely styling touches in the Tonale, as far as I'm concerned, the shifters aren't one of them.
One thing I do appreciate is that cars these days are packed with useful safety features, not least to meet the Euro NCAP test standards. And while they can feel so intrusive in some models that you end up wanting to switch them off to silence the constant bings and bongs, on the whole this isn't the case in the (five-star rated) Tonale. For example, the blindspot-warning light on the wing mirrors is a useful reminder and is accompanied by an alarm if it thinks you are going to move too soon. 
However, one section of roadworks did cause a problem on our journey down to Devon. The narrower, temporary lanes were marked out with green studs, meaning we had to straddle the regular white lines, which upset the Alfa's lane-assistance system; it was still seeing the normal road markings and trying to pull us over – into the cones. The recent bad weather has also affected the front-collision cameras, with an alert to let us know they are temporarily unavailable intermittently flashing up on the central touchscreen.
While we were in Devon we went to visit a farm where my husband had worked as a teenager. It was an interesting drive in the Dartmoor National Park, including some lanes that were only just wide enough for the car. With high hedges on either side and sheep wandering around, it was so tight at times that the view from the 360-degree camera popped up on the screen as an alert.  
Mind you, the system is excellent. The picture on the 10.25-inch screen is really clear and the all-round view gives confidence when manoeuvring; it was a great help getting the car out of a tight spot when we were leaving our AirBnB. 
Partnership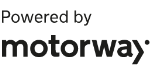 Need to sell your car?
Find your best offer from over 5,000+ dealers. It's that easy.
Once we're on the road, if we need directions, we normally use Google Maps on our smartphones via Apple CarPlay, which works both wirelessly or connected via a cable in the Alfa. However, in Devon we had to switch to the car's own sat-nav, because we kept losing the phone signal and completely missed a turning at one point due to the patchy connection. 
It was a reminder of just how stressful it can be to navigate using a map, and caused some tension in the vehicle. Happily, the Alfa's TomTom system proved much more reliable, and had the added benefit of showing the directions on the display within the instrument cluster.
Alfa Romeo Tonale PHEV: first report
It's love at first sight as we take delivery of our smart new SUV
Mileage: 4,599
Economy: 38.5mpg
There is just something about Alfa Romeo; the name and romance seem to go together. Despite the marque's reputation for unreliability, the looks win out. 
My husband and I have always had a soft spot for the brand and back in 1999, when we were first dating, I specifically asked to borrow the just-launched Alfa 156 for an evening – one way to make an impression! I remember the model didn't disappoint either, bringing a smile to both our faces. 
So when I heard the next fleet car I would be getting was an Alfa Romeo, we were both genuinely excited. It certainly softened the blow of having to hand back our previous Stellantis product, because the DS 4 was so comfortable it had become a firm favourite.
Our new Alfa is the firm's baby SUV, the Tonale, in range-topping Veloce trim with a PHEV powertrain. The line-up starts from £48,495, but the on-the-road price for our model is £52,945 – by the far the most expensive vehicle I've had the keys to.  
The special Montreal Green paint costs £1,500, plus our car is fitted with a Leather and Harman Kardon Pack and the Winter Pack. For £2,600, these bring a 14-speaker premium sound system, leather upholstery, and heated and ventilated seats, while the Mode 3 charging cable adds another £350. 
The quoted range on electric power is 40 miles and the car arrived fully charged with a reading of 35, which is promising. There is also an e-save button below the gearstick, which you press to save your electric power for when you want it. It's already proven  useful on drives from the coast to London, saving the EV power for the 20mph zones and inevitable heavy traffic. We've also found that the regenerative braking does top up the predicted range – something that didn't happen in the DS we ran previously.
The exterior styling of the car certainly doesn't let down the Alfa name; it really is a smart-looking SUV. I was a fan from the word go, but studying the car closely while the photographer took the pictures for this report, I found myself really admiring it, as did various passers-by. It has a few little details that only enhance the look, and the front and rear lights are wonderful. 
The interior is fairly minimalist, with a good-quality 10.25-inch touchscreen nicely positioned on top of the dashboard, while the physical climate controls underneath are a definite bonus. There is some black plastic, but everything you touch has a nice feel; the smart three-spoke steering wheel is leather-trimmed, as is the gear shifter, while the paddles (standard with Veloce trim) are metal. These, along with a small strip along the dashboard, and the silver air vents, break up the black.
The leather seats look great and are comfortable, plus electronic adjustment makes setting your driving position that much easier. There is also good adjustment on the steering wheel, which is very useful for us, given that my husband and I have very different driving positions.
It's early days, but so far we are loving life with our Italian motor and looking forward to getting to know it better. We have already been asked about it a couple of times, and one lady in particular really wanted to know what we thought of it. She was an Alfa fan, having previously owned a Stelvio which, in her words, hadn't put a foot wrong, and has been looking at the Tonale for her next car.  
We obviously couldn't make any comment on the car's reliability just yet, but we passed on our initial impressions of the PHEV drivetrain, and told her it was definitely a good option, particularly if you have a way to charge at home. So perhaps we have pushed her towards a purchase – and hopefully we'll also go on to have as much of a trouble-free time as she did with her Alfa.
| | |
| --- | --- |
| Model: | Alfa Romeo Tonale Veloce 1.3 280 PHEV |
| On fleet since: | July 2023 |
| Price: | £52,945 |
| Powertrain: | 1.3-litre petrol/1x e-motor, 276bhp |
| CO2/tax: | 29g/km/£0 (first year) |
| Options: | Options: Montreal Green paint (£1,500), Winter Pack plus Leather and Harman Kardon Pack (£2,600), Mode 3 charging cable (£350) |
| Insurance*: | Group: 38 Quote: £755 |
| Mileage: | 6,534 |
| MPG: | 38.6mpg |
| Any problems? | None so far |
*Insurance quote from AA (0800 107 0680) for a 42-year-old in Banbury, Oxon, with three points.