Jaguar F-Pace PHEV: long-term test review
Final report: hybrid Jag signs off with a visit from its sporty SVR relative
Find your Jaguar F-Pace
Offers from our trusted partners on this car and its predecessors...
Or are you looking to sell your car?
Advertisement
Verdict
The F-Pace has been a terrific car on the fleet. We freely admit that its poor economy just shows that if you're going to run a PHEV properly, you really need a home wallbox.
Mileage: 20,145
Economy: 28.4mpg
John Prescott has never really lived down his nickname of 'Two Jags' – so I hope I'll be forgiven for giving our F-Pace a send-off by placing it alongside its rather more potent SVR stablemate.
In my defence, the two cars were only together for a day; the SVR was booked in to take on the new BMW M3 Touring in a test, and the showdown gave me a brief chance to weigh up the 5.0-litre V8 monster against the plug-in hybrid version that I've been running during its final couple of months on our fleet.
The F-Pace has impressed me greatly in that limited timeframe. I have to admit that I've never quite understood the brand, or people's obsession with it – but whether it's the car's qualities or my relentless advance into middle age, I've become a convert.
The SVR version of the F-Pace has bags more power, of course – not to mention a rock-star V8 soundtrack, and some flashy interior touches. But the P400e variant won me over in about the first 10 minutes of driving. It's large on the outside, and there's no doubt that it has a considerable footprint, but the chassis is so well resolved that it feels like a smaller car when you're hustling it along a back road. Occasionally you can feel the F-Pace's heft under braking, but even then, the progression is a smooth affair.
The best thing overall is the engine; it's a four-cylinder motor, but it's so refined that it almost feels like a V6. There don't appear to be any big flat spots in its power delivery, so the way the system manages electrical assistance and feeds it in to assist the 2.0-litre petrol unit is very clever indeed. 
The cabin feels a bit traditional, with swathes of leather, but the latest navigation and infotainment system has done a good job of dragging it into this century. It all works well: Jag's set-up responds snappily to inputs, and I found it a doddle to hook up my Android smartphone. Jaguar has kept conventional controls for the heating, too, which is a boon when I climb aboard with frozen fingers after a photoshoot. I also like the dual-function dials that you push or pull to control the heated seats or the airflow. 
However, I must make a confession: I've not managed to charge the F-Pace at all during my time with it. The Gibson house doesn't have a charging point yet, so I've done the same as many PHEV company car choosers and just run it as a regular vehicle. This did the economy figure no favours at all, so I just have to accept that if I were running this car as a BiK-buster, I'd invest a few hundred quid in a wallbox in order to get fuel efficiency along with the tax breaks. 
Partnership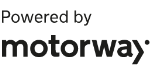 Need to sell your car?
Find your best offer from over 5,000+ dealers. It's that easy.
The F-Pace P400e is such a strong car in so many other areas that it would deserve the chance to show off a bit of electric vehicle motoring around town, too.
Jaguar F-Pace PHEV: second report
We're enjoying our time with an SUV that puts the focus firmly on a sporting drive
Mileage: 14,520
Economy: 35.2mpg
Race on Sunday, sell on Monday. It's something Jaguar founder William Lyons understood only too well. Cars like the C-Type, D-Type and lightweight E-Types dominated countless race series in the 1950s and 60s, and sales of his sports saloons followed in their droves.
Yet 70 years later, global car markets have changed. What was a fairly easy jump from race car to sports car to sports saloon is significantly harder now the market is increasingly dominated by SUVs. It's a style of car that I like, but SUVs that are genuinely enjoyable to drive in the sporting sense are still few and far between.
The Jaguar F-Pace is one exception. On the rare occasions that I've not had to cart kids or luggage, it's been hard to resist the urge to take the P400e for a drive… just because. The summer allowed an extra few hours of daylight to make the most of the car, but its four-wheel-drive grip was a boon in the rain that interrupted our photoshoot.
The chassis has genuine sparkle; it's well balanced, and despite the vast 21-inch alloys, the ride is very good. Visibility is excellent, and in the country it's been handy to see over hedgerows, even if the width of the car often means sharp intakes of breath when an oncoming vehicle takes a bit too much road. Push on, and the traction is excellent; not even the near-400bhp and 640Nm have bothered the Continental tyres yet.
Most of the time, I've left the Jag in Eco mode in an attempt to eke out every mile per gallon. Even so, it's currently resulting in a figure of 35.2mpg, impacted in no small part by a lot of longer journeys and fewer charges recently. The Eco mode clips the car's performance for maximum efficiency, so on the rare occasions I do slip it into its Dynamic setting, it's cause for celebration. The instrumentation turns red and the synthesised sound of the SVR's V8 is played through the speakers – a bit contrived perhaps, but it does put a smile on your face. 
Not as much as the performance, though: a five-second 0-60mph time is a lot of fun in a car that is very easy to bumble about in for the rest of the time. It's 0.1 seconds faster than the P400 MHEV, which has a bigger engine. 
Not that the PHEV powertrain is without its disadvantages, mind. Boot space drops from 650 litres to 552, which meant on a recent camping trip I had to employ all my puzzle-solving skills to ensure we were able to carry all the kit. We managed it – just – but every inch of space was jam-packed. A roof box might be the answer next time.
It's a shame, because otherwise the F-Pace proved the perfect companion. The myriad parking cameras were useful for avoiding kids, footballs and guy ropes; and, although our site was on a smallholding, no free-running chickens were harmed during our stay. Plus that panoramic roof was brilliant for stargazing in the jet-black Suffolk skies.
One feature that is starting to rankle is the sole USB-A socket. It's great that Jaguar is also using more modern USB-C connectors, but given that so many of my gadgets have the old system, it'd be handy to offer more of both. Their positioning isn't great, either. They're sited in the central storage cubby between the front seats, so the lead for my Nextbase dash cam trails through the cabin. 
As ever, I've been gauging other people's reactions to the Portofino Blue F-Pace. Jaguar still has kudos that few other brands can come close to. Of course, the attractive looks help: the F-Pace might lack the sleek lines of one of the firm's sports saloons, but tell me another SUV that looks as good. I'll wait.
Jaguar F-Pace PHEV: first report
We take delivery of Jag's refreshed premium SUV in PHEV guise
Mileage: 11,625
Economy: 50.4mpg
Sports Utility Vehicles generally deliver far less of the former than the latter. But there are exceptions to the rule, and the Jaguar F-Pace has offered much of what the firm knows about sports saloons and coupés, distilled into a far more practical package. 
Times change, though, so for the 2022 facelift the fundamentals remain, but the F-Pace has been boosted in areas where it was being left behind: tech and electrification.
That's why I find myself talking to Ahmed Rahman, sales executive at Beadles Jaguar in Southend, Essex, as he shows me around our new F-Pace: a plug-in P400e in R-Dynamic SE spec and Portofino Blue.
Ahmed gives me a tour of the immaculate showroom; you could pretty much eat your food from the floor, and it's every inch the premium experience. He says: "Jaguar and Land Rover is all about personalisation, the personal touch." It's something that becomes clear as he leads me into one of two handover rooms.
In the middle of the room sits a black sheet-clad F-Pace; in the corner there are balloons, some tasty cakes, juice and a bottle of bubbly. "It's what we like to do for all our customers," Ahmed says. 
For many, collecting their Jaguar is all about the big reveal. Ahmed says his phone is chock full of videos of eager customers pulling back the black sheet over their new cars. And having done precisely that, it feels every bit as dramatic as you might hope.
Ahmed shows me the F-Pace's interior; it's hard not to be impressed by the design, fit and finish. It feels every inch the premium product, as you might expect it should given its £63,615 list price. The black leather sports seats are supremely comfortable and the cabin is packed with high-quality materials.
But it's the Pivi Pro infotainment that's the star. It centres around a 11.4-inch curved touchscreen, sporting crisp, elegant graphics and a user interface that's easily the match for anything else on the market. Ahmed demonstrates the 'Hey Jaguar' voice commands, although I'm keen to see if they'll replace my iPhone's Siri. All the usual features are bundled in Pivi Pro, including a range of camera angles that feel very much like the kind of kit you'd find on Land Rover models, and are really helpful when manoeuvring and parking a big SUV.
The F-Pace falls into that category, but responsive steering, decent visibility and well judged suspension make it feel more agile than you'd expect. Those dynamic abilities are complemented perfectly by the plug-in powertrain. It's fundamentally the same system that features on our long-term Land Rover Defender, but shorn of that car's weight, the Jag feels more alive, punchy and sporty. In Dynamic mode it'll hunker down for a five-second 0-62mph dash, which is more than fast enough. While it can't hold a torch to the hot SVR model in a straight line, the P400e can pipe a V8 roar through the speakers. 
A full charge takes a couple of hours from a home wallbox or as little as 30 minutes from a DC charger – the F-Pace is one of a few PHEVs to have this capability. Jaguar claims a 33-mile range is possible, but in reality it's closer to 28. So far, most of my short journeys have been on EV power, while I stick it in hybrid mode for longer trips. Here, I tend to max out at around 55mpg – impressive, but in stark contrast to around 30mpg when the battery is flat.
| | |
| --- | --- |
| Model: | Jaguar F-Pace P400e R-Dynamic SE |
| On fleet since: | August 2022 |
| Price new: | £63,615 |
| Engine: | 2.0-litre 4cyl turbo petrol PHEV, 398bhp |
| CO2/tax: | 51g/km/£155 |
| Options: | Portofino Blue metallic paint (£740), 21-inch 10-spoke dark grey wheels (£900), privacy glass (£415), cabin air ionisation (£100), air quality sensor (£60), Meridian sound system (£420), wireless charger (£300), lockable, cooled glovebox (£60), sliding panoramic roof (£1,600) |
| Insurance: | Group: 43 Quote: £1,120 |
| Mileage: | 20,145 |
| Economy: | 28.4mpg |
| Any problems? | Engine fault (new timing chain and VVT solenoid) |
*Insurance quote from AA (0800 107 0680) for a 42-year-old in Banbury, Oxon, with three points.