Jaguar F-Pace vs Volvo XC60
The Jaguar F-Pace has undergone a mid-life refresh - so is it now miles clear of the Volvo XC60?
There are certain segments of the executive car market that are completely sewn up by the big three German brands. However, look to the premium SUV class, and the alternatives to Audi, BMW and Mercedes are more compelling than anywhere else. 
The Jaguar F-Pace has traditionally led the competition's charge here, delivering a brilliant driving experience and class-leading practicality. We're testing the British model here for the first time since it underwent a rather extensive mid-life facelift, introducing revised powertrains and improved tech – both in terms of in-car technology and safety assist features. Those concerned with safety have usually turned to our next challenger. The Volvo XC60 is a previous Auto Express award-winner in this category, and still promises a wide range of plus points, which make it among the most appealing cars in its class. 
So while these two models might make a refreshing change from the German offerings, they're each capable enough in their own right. We pit the pair against each other to find out which is the easiest to live with, the most practical, and the best to drive.  
Jaguar F-Pace
| | |
| --- | --- |
| Model: | Jaguar F-Pace S D165 AWD MHEV |
| Price:  | £41,880 |
| Engine:  | 2.0-litre 4cyl mild-hybrid diesel, 161bhp  |
| 0-62mph:  | 9.9 seconds |
| Test economy:  | 39.2mpg/8.6mpl  |
| CO2:  | 165g/km   |
| Annual road tax:  | £545 |
Jaguar has always pitched the F-Pace SUV as one of the most driver-focused options in the class, offering buyers a handsome, yet sporty alternative to the likes of the Audi Q5, BMW X3 and Volvo XC60. We're testing the F-Pace in S trim, one step above entry level, with the D165 diesel engine. Priced from £41,880, our car has the Black Exterior Pack (£650) and a Meridian Sound System (£840).
Design & engineering
Jaguar first revealed the F-Pace at the Frankfurt Motor Show in 2015, and it's been the manufacturer's best-selling car since it went on sale in 2016. Based on the firm's Premium Lightweight Architecture – a layout adapted in varying forms for the Jaguar XE and  XF, Range Rover Velar and the latest Land Rover Defender – it uses a double-wishbone suspension layout at the front and a rear multi-link arrangement. 
The F-Pace has been refreshed for 2021, and although its styling has hardly changed, it has gained significant updates under the skin. New electrified powertrains, both mild and plug-in hybrid, were introduced, and the interior received an overhaul complete with an all-new infotainment system. 
In losing the old F-Pace's rotary gear selector, which would rise out of the centre console when the car was switched on, the design maybe doesn't quite have the same level of theatre as before. However, in terms of both design and quality, the cabin is now very close to the class best. Visibility is good – helped by a 360-degree parking camera – and although the driving position is high, the cabin envelops the driver, giving a sportier feel than the XC60.
The D165 engine tested here delivers 161bhp and 380Nm of torque. It's a mild hybrid, which means that a small generator harvests energy that would otherwise be lost when slowing down; it then uses this power to give an electric boost, which reduces load (and fuel usage) on the engine. However, mild  hybrids can't run on electric power alone.
Partnership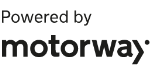 Need to sell your car?
Find your best offer from over 5,000+ dealers. It's that easy.
Driving
We've always considered the F-Pace to be among the best cars in its class when it comes to driving dynamics, and here that point is proven again, because it really shows the Volvo up. It starts with beautifully weighted and precise steering; the response is well suited to the British SUV's height and weight. 
Not that there's much body movement. Even when driving enthusiastically, the F-Pace always keeps things in check; turn-in is keen, grip is strong and it feels well balanced from front to rear. It's combined with a ride comfort that, although slightly firmer than the Volvo's, feels more sophisticated, so it rounds smaller bumps off more capably, and wallows much less over larger undulations in the road. 
The D165 engine is the entry point to the range. It's slower than the Volvo – performance is nothing more than adequate – but it's more refined. 
We do have complaints over the gearbox, though. Left to its own devices, the eight-speed transmission shifts smoothly, but it's very lethargic when moving away from a standstill, and is slow to respond when manually controlled with the lovely metal shift paddles behind the wheel. It takes the shine off what is otherwise a genuinely fun-to-drive package.
Practicality
The F-Pace's strong suit is its vast boot. A 616-litre load bay is up with some of the most practical estate cars on sale, and a significant 133 litres more than the XC60 can hold.
It's fitted with plenty of useful touches, too. There's a 12-volt socket for plugging in accessories, plus netting and four bag hooks along the sides. While Jaguar and Volvo supply a puncture repair kit as standard, both cars are available with a space-saver wheel: £165 for the F-Pace, £150 for the Volvo. 
Drop the 40:20:40-split rear seats, and the Jaguar's capacity expands to 1,740 litres, again better than the Volvo's 1,410-litre maximum. There is a compromise here, however; wide centre rear seat aside, the Jaguar can't quite match the Volvo for space in the back.
The margins are minimal, though, and the F-Pace is still very roomy. Interior storage is good, with a wide centre bin and a large glovebox, while a smartphone tray, which is angled forward, keeps a device in place while driving.
Ownership
When it comes to owner feedback, both Jaguar and Volvo recorded mid-table finishes in our Driver Power 2020 satisfaction survey. A 12th-place result for Jaguar's cars means that it slots just behind Volvo, which finished 10th out of 30 manufacturers. 
Although it can't quite match the Volvo XC60's brilliant Euro NCAP safety scores, the F-Pace was still deemed more than safe enough to earn a maximum five-star rating. A score of 80 per cent in the vulnerable road users category was the one area where it managed to beat the Volvo. All F-Pace models get lane-keep assist, traffic-sign recognition and autonomous emergency braking as standard.
Running costs
There's so little to separate these two models when it comes to fuel bills that it's hardly worthy of note. 
The F-Pace managed 39.2mpg during our time with it, beating the Volvo by just 0.4mpg. That means individual driving style will hold a much bigger influence over the efficiency you might record than either of these cars' differences will.
All models in Jaguar's SUV family have very strong predicted residual values, and this specific S trim and D165 pairing is the slowest-depreciating model in the entire F-Pace range. It'll hold onto 58.6 per cent of its original price after three years, which is 10.7 per cent more than the Volvo. In other words, the XC60 will lose a whopping £6,266 more of its value in the same period. 
Testers' notes
"Go for models fitted with the Meridian sound system, and the F-Pace features noise-cancelling tech that mutes some road rumble from the cabin. It makes long-distance cruising even more refined."
Volvo XC60
| | |
| --- | --- |
| Model: | Volvo XC60 B4 AWD MHEV R-Design |
| Price:  | £45,295 |
| Engine:  | 2.0-litre 4cyl mild-hybrid diesel, 194bhp  |
| 0-62mph:  | 8.3 seconds |
| Test economy:  | 38.8mpg/8.5mpl  |
| CO2:  | 167g/km   |
| Annual road tax:  | £545 |
The Volvo XC60 has long ranked as one of our favourite mid-size SUVs. Indeed, we named the Mk2 version our Premium SUV of the Year in the 2017 Auto Express New Car Awards, and continue to rate it highly. The B4 mild-hybrid R-Design model we tested costs £45,295. Among the £7,475-worth of options fitted were the Driver Assist pack (£1,500), a Harman Kardon hi-fi (part of the £850 Tech pack) and wireless smartphone charging (£225).
Design & engineering
Since scooping our award four years ago, Volvo hasn't stood still. Since then, the XC60 range has been improved with hybrid powertrains; both plug-in models are capable of up to 32 miles on electric power alone, and mild-hybrid tech is fitted to both four-cylinder petrol and diesel options. Except for the front-wheel-drive B5 petrol, all XC60 models get four-wheel drive as standard.
The XC60 rides on Volvo's Scalable Product Architecture (SPA) platform, which also goes some way to explaining why the majority of Volvo's range shares much of their interior architecture. It's no bad thing, because it means the XC60's understated, minimalist dashboard layout feels not only well put together, but also distinct from others in the class. 
Both the driver's seat and the steering wheel offer a huge range of adjustment. It feels like you sit higher up in the Volvo than in the Jaguar, which gives the impression of a more commanding view of the road.
The B4 badge means it uses a 2.0-litre turbodiesel engine with mild-hybrid tech, which produces 194bhp and 420Nm; that's 33bhp and 40Nm more than the Jag. Like the F-Pace it offers a small electrification boost when pulling away to boost efficiency.
Driving
Regardless of whether you drive the XC40, XC90, or XC60, Volvo's SUV range offers consistency. All have a familiar light, precise steering set-up, making town driving surprisingly stress-free in what are fundamentally large vehicles. A soft ride is also a given, making the XC60 a great motorway cruiser. 
The flip side is that, away from the motorway, it tends to suffer from a slight bounciness to its ride, so it's not quite as calm or composed as the F-Pace – although the difference is not huge. From the driver's point of view, this floaty feeling means that it just isn't as fun as the F-Pace, and despite both cars being fitted with 19-inch wheels, the Volvo has a greater tendency to fidget over smaller bumps, too.
The diesel engine gives strong performance – a 0-62mph time of 8.3 seconds is a significant 1.6 seconds faster than the Jaguar – but it's no surprise given the power advantage, yet it sounds a little more clattery. As mentioned, the XC60 and the F-Pace both use mild-hybrid systems, which helps improve refinement here because both cars stop and restart their engines quickly and smoothly.
Practicality
If we have one small gripe with the Volvo, it's that the small rear doors don't open quite as wide as the Jaguar's – something that's worth bearing in mind if you'll regularly need to secure a young one into a child seat.
Once inside, the XC60 is very spacious. Both leg and headroom just edge the Jaguar (by 21mm and 11mm according to the official measurements), and footroom beneath the front seats is particularly generous. The outer rear seats are quite sculpted, which makes them comfortable, but also ends up compromising the size of the centre seat.
Cabin storage is great, in particular the huge door bins which are more generous than the Jaguar's. Wireless smartphone charging is a £225 option on the Volvo, and the pad can be hidden from view beneath a sliding cover on the centre console.
If you need to carry very tall or bulky items in the back, then the Volvo's retractable parcel shelf is a little more flexible and easier to store away than the Jaguar's solid folding item. However, the Swedish SUV can't match the F-Pace for boot space, and it offers little in the way of underfloor storage. Still, there is a handy 12-volt socket in the back, and the rear seats fold down completely flat.
Ownership
Safety has long been a Volvo priority, with the brand going to extraordinary lengths – including its own state-of-the-art crash-test facility – to ensure that the vehicles it produces are among the safest on the road. 
It's not surprising, then, to learn that the XC60 scored a maximum five-star Euro NCAP rating when it was assessed in 2017. Its adult occupant protection score of 98 per cent was the highest of any car tested that year (including the F-Pace).
Volvo might just have edged Jaguar in our Driver Power 2020 survey for ownership satisfaction, but its franchised dealers don't quite offer the level of service that Jaguar owners said that its network provides. Jag chalked up a ninth-place finish to Volvo's 15th out of 25 manufacturers here.
Running costs
Our time with the Volvo resulted in an average fuel consumption of 38.8mpg, 5.3mpg off the official figure. Over 20,000 miles, expect to therefore pay £3,039 in diesel, which is a negligible £31 more than over the same distance in the Jaguar. That the Volvo comes so close when it is more powerful is impressive, though. It also boasts a larger fuel tank, so based on our test economy, the XC60 will travel 606 miles between fill-ups, which is 89 miles further than the F-Pace.
Both cars fall into the highest 37-per-cent Benefit- in-Kind company car tax bracket. By virtue of its slightly higher emissions and list price, the Volvo works out as more costly to run than the Jaguar. A higher-rate taxpayer can expect to pay £6,615 per year in BiK contributions for the XC60, compared with £6,108 for an equivalent F-Pace driver
Testers' notes
"Volvo's Pilot Assist is one of the best semi-autonomous assistance systems. It's so easy to engage; there's one big button for adaptive cruise control and a second for the steering aid."
Verdict
First place: Jaguar F-Pace
While there's very little in it, the Jaguar takes a deserved win. The F-Pace is more fun to drive than the XC60, but is equally comfortable, plus the infotainment system is one of the best on the market. Superior residual values to the Volvo combine with otherwise similar running costs to seal the verdict in favour of the F-Pace. Jaguar's contender is now closer than ever to the class best. 
Second place: Volvo XC60
The XC60 is still a very likeable, relaxing SUV to live with, but it can't quite topple the F-Pace. The mild-hybrid diesel engine is stronger than Jaguar's equivalent and the cabin is spacious in the back, but the XC60 isn't as good as the F-Pace to drive. Google integration will improve the in-car technology considerably, but it might not be enough to overturn this result. 
Also consider...
Model: Audi Q5 Sport 40 TDI quattro S tronic
Price: £43,765
Engine: 2.0-litre 4cyl diesel, 201bhp
Just like the Jaguar, the Audi Q5 has undergone a facelift very recently, with styling tweaks, improved in-car tech and mild-hybrid powertrains. It's a very relaxing, practical SUV; in entry-level Sport trim, it's surprisingly good value for money, too. 
Model: BMW X3 xDrive20d SE
Price: £43,070 
Engine: 2.0-litre 4cyl diesel, 187bhp
The BMW X3 is a great all-round SUV. Its roomy cabin is flawlessly built, and its infotainment is the only set-up on par with Jag's new tech. It's not quite as sporty to drive as the F-Pace, but it's comfy and stable, while its engine and gearbox are better.
Figures
| | | |
| --- | --- | --- |
|   | Jaguar F-Pace S D165 AWD MHEV | Volvo XC60 B4 AWD R-Design |
| On the road price/total as tested | £41,880/£44,745 | £45,295/£52,770 |
| Residual value (after 3yrs/36,000) | £24,525/58.6% | £21,674/47.9% |
| Depreciation | £17,355 | £23,621 |
| Annual tax liability std/higher rate | £3,054/£6,108 | £3,307/£6,615 |
| Annual fuel cost (12k/20k miles) | £1,805/£3,008 | £1,824/£3,039 |
| Insurance group/quote/VED | 33/£637/£545 | 33/£585/£545 |
| Cost of 1st/2nd/3rd service | N/A | £599 (3 years) |
| Length/wheelbase | 4,747/2,874mm | 4,688/2,865mm |
| Height/width | 1,664/2,071mm | 1,658/1,999mm |
| Engine | 4-cyl in-line/1,997cc | 4-cyl in-line/1,969cc |
| Peak power/revs  | 161/4,250 bhp/rpm | 194/4,000 bhp/rpm |
| Peak torque/revs  | 380/1,500 Nm/rpm | 420/1,750 Nm/rpm |
| Transmission  | 8-speed auto/4wd | 8-speed auto/4wd |
| Fuel tank capacity/spare wheel | 60 litres/£165/£675 (full size) | 71 litres/£150 |
| Boot capacity (seats up/down) | 616/1,740 litres | 483/1,410 litres |
| Kerbweight/payload/towing weight | 1,876/664/2,400kg | 1,899/552/2,400kg |
| Turning circle | 11.9 metres | 11.4 metres |
| Basic warranty (miles)/recovery | 3yrs (unlimited)/3yrs | 3yrs (60,000)/3yrs |
| Driver Power manufacturer/dealer pos. | 12th/9th | 10th/15th |
| NCAP: Adult/child/ped./assist/stars | 93/85/80/72/5 (2017) | 98/87/76/95/5 (2017) |
| 0-62mph/top speed | 9.9 secs/121mph | 8.3 secs/112mph |
| Auto Express econ. (mpg/mpl)/range | 39.2/8.6/517 miles | 38.8/8.5/606 miles |
| WLTP combined  | 44.8mpg | 44.1mpg |
| WLTP combined  | 9.9mpl | 9.7mpl |
| Actual/claimed CO2/tax bracket | 193/165g/km/37% | 195/167g/km/37% |
| Airbags/Isofix/parking sensors/cam. | Six/Yes/F&R/Yes | Seven/Yes/F&R/Yes |
| Auto box/lane keep/blindspot/AEB | Yes/Yes/£1,610*/Yes | Yes/Yes/£1,500*/Yes |
| Clim./cruise ctrl/leather/heated seats | Yes/Yes/Yes/Yes | Yes/Yes/Part/Yes |
| Met paint/LEDs/keyless/pwr tailgate | £740/Yes/£555/Yes | £675/Yes/Yes/Yes |
| Nav/digi dash/DAB/connected services | Yes/£510/Yes/Yes | Yes/Yes/Yes/Yes |
| Wireless charge/CarPlay/Android Auto | £300/Yes/Yes | £225/Yes/Yes |