New Ferrari Portofino 2018 review
We drive the Ferrari Portofino in the UK to see if it can fix the old California's faults
Find your Ferrari Portofino
Offers from our trusted partners on this car and its predecessors...
Or are you looking to sell your car?
Advertisement
While it's easy to feel there's a hoodoo around any entry-level Ferrari, the Portofino is a pretty convincing gateway to the brand. Its harder edges do clash somewhat with its GT status, however, and its its price outstrips almost everything else it competes with. Regardless, it exhibits many of the traits would-be Ferrari owners surely long for, and there's no denying that even as the 'baby' Ferrari, it's a proper performance car.
Despite being the cheapest car Ferrari makes – a snip at £166,000 – the new Portofino arrives with a considerable weight on its shoulders.
Likely to be the choice of many first-time Ferrari owners, this is a model tasked with creating a lifelong bond between the marque and its customers. To do that as effectively as possible, it has to perform a fine, if slightly precarious, balancing act. 
People buying this car will unquestionably demand the drama and performance befitting of the brand. But it has to be in a user-friendly package; this needs to be a Ferrari that's easy to live with, so its buyers can extract as much from it as possible, as often as possible. Not only must it thrill, it needs to be something buyers can use every day.
The Portofino replaces the California T. It features an electronically folding metal roof that can open or close in a fairly snappy 14 seconds, while the decent 292-litre boot is big enough for a weekend away.
More reviews
In-depth reviews
Road tests
Inside, you'll notice the two rear seats are only really appropriate for small children and short trips. The cabin is a slight mismatch of luxurious craftsmanship and lower-quality switchgear; the fuzzy sat-nav screen and some of the buttons don't always feel befitting of a near-£200,000 supercar.
Far more importantly though, the Portofino is 80kg lighter than the car it replaces, using a brand new chassis with completely revised suspension and a new electronic differential. It also makes use of a new 3.9-litre twin-turbocharged V8 engine under the bonnet.
Power ramps up to a heady 591bhp – this is the entry-level Ferrari, remember – and drive is sent to the rear wheels through a seven-speed dual-clutch gearbox. As ever, there's a multitude of driver modes and suspension settings to mull over.
Once you get going, you'll very quickly begin to work out where Ferrari has tried to make this an approachable and user-friendly supercar – but also where the engineers at Maranello saw a little room for trade-offs.
The seven-speed DCT gearbox is the starting point, and it sits firmly in the uncompromised fold. Straight from the off it's quite clear that the Portofino's transmission has been designed with performance in mind, remaining a little fussy to master and a tad uncomfortable at low speeds.
Plant your foot on the accelerator and switch the box to manual mode, and it's immediately clear that the baby of the range is equipped with a very serious powertrain. In the dry, the rear axle transmits all that power to the tarmac with complete competence.
Partnership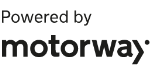 Need to sell your car?
Find your best offer from over 5,000+ dealers. It's that easy.
The immense 760Nm of torque arrives right in the mid-range and hardly tails off until the 7,500rpm red line. A strong yank on one of the huge paddles mounted behind the steering wheel delivers an almost seamless and satisfyingly aggressive switch of cogs. 
Importantly though, the engine is full of character – to the point that it could make other V8 powered rivals feel just a little cut and dry. Flick the Portofino into Sport on the steering wheel-mounted 'Manettino' switch, and the Portofino boasts a complete vocal range transforming from a purposeful bark at low engine speeds, into a full on wail as the revs rise. Alternatively, leave the valves closed and the switch in Comfort, and it's quiet enough to cruise with, too.
Its ability in the bends won't leave you disappointed either. With the electronically controlled dampers prepped in Sport mode, the Portofino remains almost entirely flat, allowing you to quickly build up the confidence to play with the car. 
As a grand tourer, the Portofino needs to ride well, too. While leaving the dampers in their feistier settings can unsettle things quite fantastically on rough roads, in Comfort (or Ferrari's Bumpy Road setting) it's surprisingly pliant. Keep it in that setting, and this is a Ferrari you could feasibly use every day. 
Elsewhere, the steering moves from a hydraulic setup to a new electromechanical system, but the weighting is almost spot on – being ever so slightly biased towards the lighter side of things. The level of feedback is very nearly in the sweet spot too; for an electric system it's impressive, but push the Portofino's front axle near its limit and it doesn't quite transmit the loud-and-clear messages that cars this fast, expensive and deeply engineered are all about. Nonetheless, it's a very decent imitation. 
Price wise, the Portofino sits a rung above the Mercedes AMG GT C Roadster, but is only around £10,000 more than a Porsche 911 Turbo S Cabriolet, and around £6,000 more than an Aston Martin DB11 Volante. While the Portofino doesn't boast the ultimate performance of the Porsche nor the aura of the Aston – if the badge is what you hanker for, it's a stretch you'll be able to stomach.
Just be careful with the options list – our car was equipped with around £60,000 of extras.