Ferrari Portofino review
10 years on from the California, the new Ferrari Portofino makes a compelling argument for itself as a 'usable' exotic
Find your Ferrari Portofino
Offers from our trusted partners on this car and its predecessors...
Or are you looking to sell your car?
Advertisement
When Ferrari introduced the California a decade ago, it wasn't met with universal acclaim. Marque purists were a little snooty about its mission statement – a glamorous front-engined 'two plus two' boulevard cruiser designed to make Ferrari ownership more appealing to customers who might have been put off by the hairy-chested image of its more extreme sporting models.
Consistent sales in the intervening years suggest Ferrari product planners had targeted a receptive audience, and the firm has been improving the breed ever since. The latest incarnation of the concept is the new Portofino model shown at the 2017 Frankfurt Motor Show.
The original California's normally-aspirated 4.3-litre V8 was replaced with a twin-turbocharged 3.9-litre when the California T arrived in 2014, and a development of that same engine in the new Portofino makes more power and torque – although it's not quite as potent as the version powering the Ferrari GTC4 Lusso T.
The new model also looks quite different to its predecessors with tauter, more aggressive lines and a headlamp style that's similar to that of the Ferrari 488 GTB.
The classic front-engine, rear-wheel drive configuration is carried over of course, as is the small rear seating arrangement – albeit slightly enlarged – and the retractable hard-top roof. The new model features a heavily revised chassis too, with new suspension setup and an advanced electronic differential to help make the most of all that torque.
Inside the cabin customers are offered an up-to-date touchscreen system as an option, as well as comfortable sports seats and Ferrari's overtly F1-inspired paddle-shifters and the steering-wheel manettino switch that handles drive settings.
As usual, Ferrari offers Portofino buyers a whole world of expensive ways to personalise their purchase with virtually limitless paint and trim options. As an entry point into the world of Ferrari, the Portofino is an alluring choice.
The sleek and stylish Ferrari Portofino exudes glamour but like all Ferraris the 2018 replacement for the California T is built to go and not just for show. Breathtaking acceleration from its twin-turbo V8 and a near 200mph top speed coupled to limpet-like grip mean there's plenty of fun to be had for enthusiastic drivers. A super supple ride, and the added practicality of a retractable hard top roof plus a larger boot make the Portofino even more usable as a boulevard cruiser or grand tourer, too. It's not cheap, especially once you start ticking option boxes, but then neither are any of the Ferrari's rivals.
Engines, performance and drive
Whether top-down loafing or on a charge, the Portofino delivers thrills a-plenty
It's designed to be the most usable of Ferraris, and while the Portofino isn't likely to be a daily driver for many owners, it does provide pleasingly accessible performance.
We are particularly impressed with the ride quality which, thanks to electronic damping control and a drive setting tailored for bumpy roads, provides a level of suppleness that soaks up pretty much every tarmac challenge.
Pick up the pace and the Portofino corners flat with barely discernable body roll and the steering is precise and light to use, too. The minor black mark here is that enthusiast drivers may wish for a little more 'feel' from the new electric power-steering setup that's fitted in place of Ferrari's previous hydraulic system.
Partnership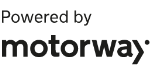 Need to sell your car?
Find your best offer from over 5,000+ dealers. It's that easy.
The Portofino's capability under braking is emphatic, thanks to carbon ceramic discs fitted as standard. As with the steering setup, pedal feel seems designed more for the everyday driver than sporting types, who may wish for a little more responsiveness from gentle pedal pressures. Jump on the anchors though, and the car sheds speed with impressive ease.
The gearbox is Ferrari's F1 inspired dual-clutch automated set-up, and when using the paddles to shift manually it provides electrifyingly quick responses. Select auto changes though, and the gearbox takes on a much more relaxed attitude, although it's not quite as seamlessly easy-going to drive as the best autos. 
Engines, 0-60 acceleration and top speed
The 3.9-litre V8 in the Portofino boasts a mighty 591bhp and 760Nm of torque, and coupled to the dual clutch gearbox it makes for blistering performance. Ferrari's own figures suggest 0-62mph in 3.5 seconds, while zero to 124mph (200kph) takes 10.8s. Top speed is quoted as 199mph.
As you would expect, the performance is delivered with a deliciously barking exhaust note, especially in sport mode. If you're driving more moderately and keep the revs in the lower half of the 7,500rpm potential rev range, the noise is sensibly a little more muted.
MPG, CO2 and Running Costs
A Ferrari makes surprisingly cost-effective transport, for those who can afford to buy one
Anyone lucky enough to be on the list for a new Ferrari Portofino is unlikely to be too troubled by the cost of putting fuel in a car, but the truth is the turbocharged V8 is potentially capable of over 25mpg if driven carefully.
Throw caution to the wind and those twin turbos will help the car guzzle super-unleaded at an alarming rate, but we suspect most Portofino owners will only dip into the performance on an occasional basis. With a fuel tank of 80 litres, that level of efficiency means owners will be spared too many annoying visits to petrol stations on the grand tour – a theoretical range of 465 miles is possible.
The 245g/km CO2 emissions level isn't something to crow about, in spite of the stop/start tech that's fitted, and you'll be clobbered for £450 in road tax up to year six. Company car drivers would be hit with a 37 per cent benefit-in-kind rate too.
• Ferrari Portofino first drive
While routine servicing is taken care of for seven years when you buy any new Ferrari, costs of replacing consumable items – and any unscheduled repairs not covered by warranty – will be very high.
Insurance groups
Insuring any Ferrari is going to be an expensive business. They're all in the highest Group 50 for quotes, although many owners will save money by having multiple car policies across their fleet.
Depreciation
While your Portofino won't race up in value like a 1960s Ferrari GT, there's no doubt the marque's exclusivity and desirability will go a long way to protecting your investment. No Ferrari suffers from heavy depreciation, but owners need to be super careful when choosing colours and options, and should be sure to maintain service histories. They must also pay out to keep cars in tip-top condition to reap the benefits of the highest resale prices.
Interior, design and technology
Not just lighter, faster, and prettier than its predecessor – the Portofino is better all round
While it's clearly an evolution of the old California T in concept and format, the Ferrari Portofino is blessed with a new platform that helps reduce weight, a revised suspension set-up to improve handling, and a better-engineered retractable roof system that has allowed for a much more svelte rear end design.
The new look is better all round, we think, and it was created internally at Ferrari's Centro Stile design centre rather than using talent from Ferrari's traditional design partner Pininfarina. It's much tauter and more dramatic than the California, and key features of the design include those 488 GTB style lamps, flowing vents and body creases, and a very swoopy roofline that Ferrari says is supposed to remind us of the classic Daytona model. At the press of a button, the rear deck rises up to swallow the folding roof, in a manner that's both theatrical and efficient – it takes 14 seconds, and you can do it on the move. There's also a very efficient wind deflector behind the seats, which helps keep things unruffled in the front.
The interior of the Portofino has also come a long way from the California and now features a stylish dash with prominent central dial and TFT screen panels either side. Retro-styled swivel vents adorn the dash, and while the cabin doesn't have the same sense of hewn-from-solid integrity you'll find in a Mercedes or VW, it does feel undeniably luxurious and expensive. 
Sat-nav, stereo and infotainment
As well as the new look instrument binnacle with its eye-catching centre dial feature, the Portofino's infotainment has moved on a lot from the California. You now get a big 10.3-inch central touchscreen which is a carryover from the GTC4 Lusso, as well as the optional extra touchscreen for the front seat passenger giving your companion control of music and navigation features.
Practicality, comfort and boot space
This most practical of Ferraris will cosset you in luxury and style
There's only one variant of the Ferrari Portofino, but it delivers two body styles thanks to the versatility of its folding hard top roof. It's easier to get in and out of than sportier Ferrari models. Unlike the California you don't need to come to a complete stop to operate the roof either, which is a big advantage for owners who wish to avoid too many unplanned social interactions with unfortunates who can't afford a Portofino of their own. Nothing dampens the thrill of ownership as much as being ridiculed because you're trapped in a slow moving jam with nowhere to pull over to raise the roof in a thunderstorm.
Size
The Portofino has relatively compact dimensions for a supercar with near 200mph performance, which makes it pretty easy to place in traffic and to park. It's still a big car at 4,586mm long and 1,938mm wide, but the Aston Martin DB11 Volante is bigger still at 4,750mm and 1,950mm. 
Leg room, head room & passenger space
The cockpit, as well as being luxuriously trimmed, is roomy and comfortable for front seat occupants. The rear seat is apparently a little more spacious than the California, but is only really suitable for occasional use by children and/or shopping bags. There are ISOFIX baby seat mounts back there too, but this is no MPV. 
• Best convertible cars on sale
Boot
The Portofino's boot is significantly improved compared to the California's, in spite of its more tightly drawn rear-quarters. It means you now get a relatively impressive 292 litres of luggage space in a compartment that will accept a pair of standard overhead luggage bags – or three with the roof up. In other words, there's no need for bespoke Ferrari luggage. The DB11 Volante can muster only 206 litres or 160 litres if you're motoring with the roof down.
Reliability and Safety
Strongly engineered for safety, and even reliability should be reasonable
You might expect a Ferrari to be flighty and furiously difficult (or expensive) to maintain, but the company has made great strides in recent years as it has pushed the ownership experience further up its list of priorities.
The California – in spite of a few teething issues, and over the space of ten years – has won a strong reputation for reliability in Ferrari owner circles. With much of its technology carried over, the Portofino should benefit from all that experience. 
Crash safety isn't rated independently by the Euro NCAP testing regime, but the extreme rigidity required for Ferrari-level handling means the basic structures have to be strong. With a full complement of airbags the car should look after you, but don't expect the prevalence of electronic driving aids you'd find in a high-end Mercedes SL. 
Warranty
All Ferrari's new cars now come with a full four-year warranty that can be extended with various warranty products later in the cars life – right up to a maximum of 15 years.
Servicing
Buy a Ferrari of any description and you get inclusive servicing for the first seven years of your car's existence. Consumable wear items like tyres, brakes and clutches are excluded, but it's still a comforting thought.