Ferrari GTC4 Lusso review
Ferrari GTC4 Lusso broadens the ability of the old FF. It's a better GT and an improved sports car
Find your Ferrari GTC4Lusso
Offers from our trusted partners on this car and its predecessors...
Or are you looking to sell your car?
Advertisement
The Ferrari GTC4 Lusso is a direct replacement for the famous Italian brand's FF model. The formula has remained the same, so the GTC4 still boasts four seats and a decent sized boot, as well as a long body and imposing shooting brake shape. However, under the bonnet there is now a choice of two engines: a storming V12 or a turbocharged V8. The 12-cylinder car gets four-wheel drive, but the V8 version is rear-driven – inheriting the F12 tdf's four-wheel-steering system for greater agility through the corners.
Despite offering a choice of engines, the GTC4 Lusso comes in just one bodystyle, and the visual differences between the eight and 12-cylinder cars are tough to spot. The only discernable changes to the V8 are a set of unique alloy wheels and bespoke exhaust pipes. The interior is identical, with the same four-seat set-up and hatchback boot.
But that's no bad thing. In the transition from FF to GTC4 Lusso, Ferrari redesigned the cabin to create four distinct zones, while a large 10.25-inch central touchscreen gives a more high-tech feel inside. This can recognise pinch and swipe gestures just like your smartphone, and with connectivity features such as Apple CarPlay as standard, these changes have addressed one of the FF's weakest points.
The GTC4 Lusso is something of a halo car for Ferrari – while its 812 Superfast (previously F12) is actually more expensive, both the V8 GTC4 Lusso T and V12 GTC4 Lusso offer similar performance on the road but with much more usability.
The Ferrari GTC4 Lusso is mesmerizingly good to drive, but also brilliantly usable with it. Originally only available with a screaming V12, in early 2017, the Italian maker added a turbocharged V8 Lusso T option with the same (relatively) practical body but lower emissions and improved fuel economy. Both offer bags of character, and all the performance you'd expect of a car with the famous prancing horse on their nose.
Both versions might cost nearly a quarter of a million pounds, but rival brands can't compete with what the GTC4 offers – this is a Ferrari you really can use every day. Compared to your usual four-seat family car, it'll be expensive to run, too, but with upgraded interior technology compared to its FF predecessor, the new GTC4 Lusso is not only more comfortable and a more able sports car, but it's also brought Ferrari right back to the cutting edge in terms of connectivity.
Engines, performance and drive
Huge performance gives the GTC4 breath-taking pace and a glorious soundtrack
Ferrari has turned to turbocharging with its latest models, as both the California T and 488 GTB now get turbocharged V8s to ensure they can deliver the performance you'd expect from a Ferrari, but without belching out too much polluting CO2.
And in 2017, Ferrari applied the same trick to its four-seat FF-successor – aptly christening the car GTC4 Lusso T. It still offers the screaming V12 in the more expensive GTC4 Lusso, but the new turbo variant isn't to be sniffed at. In fact, it's a truly incredible piece of engineering. The 3.9-litre twin-turbo V8 will accelerate from 0-62mph in 3.5 seconds and hit 199mph flat out, yet feels almost as intoxicating as the flagship car.
Partnership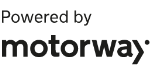 Need to sell your car?
Find your best offer from over 5,000+ dealers. It's that easy.
The V12 version uses the brand's tried and tested 6.3-litre unit, albeit with a series of upgrades over the engine found in the old FF. It delivers even more performance: power is up to 681bhp, while torque rises to 697Nm.
With launch control and that four-wheel drive traction off the line, the V12 is three-tenths of a second faster to 62mph than the old FF, but only one-tenth quicker than the Lusso T. It'll romp on to a top speed of 208mph, however, giving you plentiful bragging rights in the pub.
However, it's the way it does it that's so appealing. A sizeable 80 per cent of that torque figure is available from as low as 1,750rpm, so although the GTC4 doesn't shove you in the back like the turbo engine low down in the rev range, there's still plenty of pulling power if you don't want to extend the motor too far.
Once the revs start to build however, the V12 GTC4 really takes off. Use all 8,250rpm and the howl from the exhaust is glorious – this has to be one of the best sounding production engines ever made. It's matched by the chassis, too. The GTC4 Lusso now features four-wheel steering, so despite the lengthy wheelbase there's agility to shame some smaller sports cars.
At lower speeds – and unless you're on the limit – the rear wheels steer in the opposite direction to the fronts so turn-in is super sharp. The steering reacts quickly to your inputs like all Ferraris, and although the Italian manufacturer has slowed the response around the straight-ahead, it's still faster than you'd find in most sports cars.
The Ferrari GTC4 can feel a little nervous at first, but once you get used to how fast it responds to your inputs, it becomes very natural, with beautiful weighting and good feel through the wheel.
Different settings on Ferrari's trademark Manettino dial on the steering wheel subtly alter the character of the car, from Snow and Ice mode, to Wet, Comfort and Sport ramping things up progressively.
There's another important button on the wheel for when you're in this final, sportiest setting, too. It's called Bumpy road mode and softens the GTC4's dampers, meaning the car absorbs bumps better and skips over bad tarmac – on 20-inch wheels that's no mean feat.
The gearbox is fantastic as an auto, shifting up early and smoothly, while it's also brilliant if you take manual control using the paddles. Upshifts are quick and crisp, while downshifts give a lovely blip so you can hear that musical engine note once again.
There's torque vectoring on the front axle, an E-Diff at the rear, clever fourth-gen Slide Slip Control that's tuned into the dampers, adjusting them in the middle of a corner to improve body control and help find extra grip, and that clever four-wheel drive system.
But for the V8 model, Ferrari decided to make the Lusso T rear-wheel drive. It allowed engineers to find a more favourable 46:54 front/rear weight distribution, giving you the sense of being pushed rather than pulled out of corners. The GTC4 Lusso T certainly feels agile (thanks in part to the rear-wheel-steer setup) – with zero turbo lag and instant throttle response.
The level of complexity assisting you is incredible, but the real trick here is that it feels totally natural and easy to get used to. Stopping power from the carbon ceramic brakes is immense, too.
Engines
GTC 4 Lusso buyers get a choice of two engines. The 'entry-level' Lusso T gets a 3.9-litre twin-turbo V8 with 603bhp, while the flagship car uses a naturally aspirated 6.3-litre V12 boasting 681bhp. Both are incredibly well resolved, and even the turbo car offers instant throttle response.
Any fears the turbo unit might have lost the V12's sense of occasion are quickly allayed. The V8 barks into life with a single prod of the big red starter button. The V12 has an even greater vocal range, with a deep rumble that builds from low revs – rising to a gruff growl in the mid-range and a sonorous wail at the top end.
But with all that torque on offer it's so tractable you don't have to stretch the engine to make fast progress. Leaving it in auto and using just half the accelerator pedal's travel is still more than enough to cruise along at a very brisk pace.
MPG, CO2 and Running Costs
Aero improvements may have brought efficiency gains, but they're miniscule - this is still a gas guzzler
With the GTC4 Lusso's lower roofline and clever boot-mounted rear spoiler, aerodynamic efficiency is up over the old FF. But the gains are incredibly small, so both models will still drink fuel at an alarming rate. Then again, if you can afford the purchase price, you're probably not worried about filling it up.
The turbocharged Lusso T was introduced in 2017 to offer buyers a more economical alternative to the screaming V12. Its lower emissions will be particularly important in certain global markets, but the V8 is expected to sell well in the UK, too.
For comparison, the V8 should return 24.8mpg against the V12's 18.8mpg. CO2 emissions are less relevant given recent taxation changes, but for reference, the V12's 350g/km is significantly worse than the eight-cylinder car's 265g/km In reality, however, if you drive either as intended, fuel economy will plummet.
Both cars get a large 91-litre fuel tank, meaning you shouldn't have to stop too frequently between fill-ups. Both cars will be expensive to insure, but at least Ferrari's standard seven-year maintenance package means you won't have to pay a penny on routine servicing for the first seven years of the car's life.
Insurance groups
Insurance ratings for the GTC4 Lusso haven't yet been published, but expect it to fall into the highest category of group 50. With the car costing more than £200,000, we'd expect insurance premiums to be significant, no matter how old you are or where you live.
Depreciation
If you're buying a new Ferrari, depreciation will be also be fairly steep. Again, the GTC4 Lusso is so new predicted depreciation figures aren't available, but according to our experts, the FF would lose just over 65 per cent of its value after three years from new, which equates to a loss of nearly £100,000. Expect similar for both the V8 and V12 versions of the GTC4 Lusso.
Interior, design and technology
More tech and a refreshed cabin help improve the GTC4 Lusso's appeal
One of the FF's weaker points was its cabin, but for the transformation into GTC4 Lusso, Ferrari has addressed this issue. Both the V8 and V12 models get an identical cabin: the chief upgrade over the old car is a central 10.25-inch widescreen that recognises your inputs like a smartphone screen.
With dual view it means you can also split the screen to show sat-nav and audio info, for example, while Apple CarPlay lets you seamlessly integrate your mobile with the car if you've got an iPhone.
There's a new option for the GTC4 in the form of an eight-inch colour display for the passenger, which lets them see performance data or follow the sat-nav. It's a conscious decision by Ferrari to involve occupants in the experience more. It's a bit of a gimmick, however, and we question how many passengers will make use of it.
Most of the GTC4's main driving controls are mounted on the steering wheel, as per all modern Ferraris, but the Lusso features a revised design for the indicators and windscreen wipers, helping make it more usable again compared to its predecessor. 
Material quality is good, with leather lining nearly every surface and features like titanium air vents proving a real highlight. However, in just a few minor areas the finish can feel a little cheap for a car costing this much.
Practicality, comfort and boot space
It's no SUV, but the boot is big enough and the cabin is more than capable of carrying four in real comfort
The GTC4 Lusso's defining feature is its shooting brake shape – this gives the car its characteristic layout and hatchback practicality. It's still a very big car, however, dwarfing every other Ferrari on sale with its long bonnet.
Both the GTC4 Lusso and Lusso T share the same shell and exactly the same dimensions. Its long wheelbase means there's loads of room inside, while behind the rear seats you'll find a decent boot. This really is a Ferrari you can use every day.
Size
At almost five metres long, the GTC4 Lusso is a very long and imposing car to drive. Most of that length is in the bonnet, and staring over the steering wheel gives you a sense of how big this car is. The Lusso is 1,980mm wide but only 1,383mm high – making it wider yet lower than a Porsche Panemera.
Leg room, head room & passenger space
The cabin still has four clearly defined areas for each individual passenger. In the rear there's 16mm more legroom compared to the FF, which improves comfort on long journeys. It genuinely is a usable four seater, and adults in the back won't be tight for space.
Visibility is even relatively good, while access to the back is helped by the long coupe doors and seats that fold and slide forwards.
Boot
Given its relatively square, shooting brake shape, the GTC4 Lusso is a genuinely practical car. There's a 450-litre boot on offer, with space rising to 800 litres if you fold the rear seats down, which are split 40:20:40 to include a central ski hatch.
Reliability and Safety
Huge stopping performance helps when you need it, while clever electronic systems keep a watchful eye
The GTC4 hasn't and won't undergo a Euro NCAP crash test. However, with that four-wheel drive traction and monstrous carbon ceramic brakes to lean on, the Ferrari has the ability to get you out of a sticky situation.
Plus there's clever ESC systems to keep the car stable during sudden manoeuvres, while plenty of airbags inside offer strong crash protection.
Warranty
Every new Ferrari gets a four-year, unlimited mileage guarantee – beating mainstream manufacturers like Volkswagen and Vauxhall. You can extend this at an extra cost, but you needed pay more for breakdown cover: every Ferrari built since 1947 gets this as standard. 
Servicing
All Ferraris come with a seven-year service plan as standard. You'll need to take your car in once a year or every 12,500 miles, whichever comes soonest. While cost is unlikely to be of concern to potential owners, this could save you thousands of pounds.