BMW M3 Touring vs Jaguar F-Pace SVR: 2023 twin test review
The BMW M3 Touring offers a new take on the fast family wagon. But is a Jaguar F-Pace SVR actually a better bet?
It's the one that performance car fans have been waiting for decades for: after 37 years and six generations, a BMW M3 Touring has finally joined the production line-up. It has all of the performance of the staggering G80-edition saloon, but is wrapped up in an estate-car body. 
The new M3 Touring promises to be the defining fast family car of a generation. But does it deliver the goods? The newcomer doesn't need to go toe to toe just with some seriously quick wagons, but there are a few hot SUVs that can hold their own at this level, too. 
One of our favourites is the Jaguar F-Pace SVR. The standard F-Pace already has the handling ability to keep up with an executive estate, but the SVR takes the family SUV and bolsters its appeal by adding a thumping supercharged V8 engine. 
These two have the potential to be the best high-performance all-rounders that money can buy. So we've put them through the in-depth Auto Express real-world road test to find out which is the best.
| | | |
| --- | --- | --- |
|   | BMW M3 Touring xDrive | Jaguar F-Pace SVR |
| Price: | £86,365 | £84,940 |
| Engine: | 3.0-litre 6cyl twin-turbo petrol, 503bhp | 5.0-litre V8 supercharged petrol, 542bhp |
| 0-62mph: | 3.6 seconds | 4.0 seconds |
| Test economy: | 26.0mpg/7.5mpl | 18.3mpg/4.0mpl |
| CO2: | 234g/km | 275g/km |
| Annual VED: | £520 | £520 |
BMW M3 Touring
Prices for the M3 Touring start from £86,365, which is £5,315 more expensive than the equivalent saloon. The optional extras fitted to this car include the £11,250 Ultimate Pack, the £7,995 Pro Pack (which features carbon-ceramic brakes) and £2,985 for Frozen Pure Grey metallic paint. These extras lift the total to £105,910.
Tech highlights 
To create its first-ever M3 estate, BMW's M division took the M3 saloon as a template, and mixed newly developed chassis upgrades with existing modifications from elsewhere, to make up for the estate body's reduced stiffness. 
The Touring borrows the M4 Convertible's rear brace, which connects the back axle and the transmission tunnel, and complements the existing M3's engine bracing and reinforced suspension mounts. BMW has also introduced new spring and adaptive damper rates to compensate for the Touring's unique centre of mass. Variable-ratio steering, with different levels of assistance to choose from, is standard. 
Brake response can be altered via the drive menus on the touchscreen, and carbon-ceramic brakes can be added if more stopping power is needed. They're part of the £8,395 M Pro pack, which also raises the M3's top speed from 155mph to 180mph.
That performance comes from the M3's 3.0-litre twin-turbo straight six. The stats match the saloon's; that means 503bhp at 6,250rpm, and 650Nm of torque from 2,750-5,500rpm. Power is sent to all four wheels, although 4WD Sport mode is more rear-biased, and rear-wheel drive is possible once the stability control system is deactivated. In this final mode, a 10-stage traction control system lets the driver tailor a very specific amount of slip from the back axle to maximise on-track performance.
Safety: The standard 3 Series was awarded five stars when it was assessed by Euro NCAP in 2019. Aside from the safety assist category, the BMW beat the highly rated Tesla Model 3 across the board.
On the road
The transition from saloon to estate car has barely changed the M3's character. It's still incredibly rapid, reassuring and fun – if a little on the firm side.
Partnership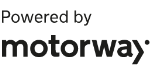 Need to sell your car?
Find your best offer from over 5,000+ dealers. It's that easy.
Around town:  Even within the first few yards, it's clear that the M3 feels purposeful, straining at the leash for a chance to show off the underlying performance. The ride is certainly firm – Sport and Sport Plus modes are too much for most UK roads – but it's more sophisticated than the previous M3.
A & B-roads: Once you find those more open roads, the M3 comes alive. The firm low-speed ride begins to breathe more, giving you the confidence to exploit a fabulous chassis. Turn-in, balance and poise are all fantastic, while even in the standard four-wheel-drive mode, the push from the rear makes the M3 feel more like a rear-wheel-drive car. 
Grip is enormous, and the BMW remains predictable even right at the tyres' limit, which allows you to explore not only its agility, but also the performance. At seemingly any revs in any gear, straight-line speed is nothing short of stunning. The turbocharged straight-six delivers savage thrust all the way through to the red line, at which point each of the upshifts snap home with aggression (we found the second sharpest of the three options the best mix of speed and smoothness). 
Bringing everything into check are those ceramic brakes, which deliver phenomenal power and confidence. Then you remember that you're not driving a super-coupe, but a five-door estate car.
Our only real criticism is for the steering. It's definitely responsive, but a little more precision and a lot more feedback would improve things.
Motorway: Leave every customisable facet of the drive in their Comfort settings and the BMW settles into a fairly relaxing cruise. Road noise is a little intrusive, and at certain revs the exhaust note can be a little boomy, but it's still a fairly capable (and surprisingly frugal) long-distance machine.
Ownership
The M3's cabin has a very contemporary look, particularly now that it features the brand's latest iDrive 8 infotainment tech, which places a pair of screens measuring 12.3 and 14.9 inches beside each other on a gently curving display. This has moved more functions away from the dashboard to the screen, reducing the number of physical buttons. 
While this undoubtedly makes the design look clean, it does slightly compromise usability, although BMW has made a better fist of touchscreen controls than most. 
Cabin quality stands up well to an asking price that can top six figures with a few select options; and with the optional carbon fibre-backed front seats, it's possible to sit nice and low in the cabin. The steering wheel also has plenty of adjustment, so it's easy for people with a wide range of body types to find the ideal driving position.
Usability is boosted further back, thanks to the M3 keeping the regular 3 Series Touring's split-tailgate design. This allows the glass rear window to be opened separately from the full hatch –perfect when you need to access the boot in a tight spot.
BMW offers a three-year, unlimited-mileage warranty with the M3. A single year of breakdown cover is also included. 
Seats: Comfort is extremely important in any performance car. Not only do you need strong side bolstering for the hips and shoulders to hold you in place during hard cornering, but you also still need the comfort and support that makes the seat bearable on longer journeys. 
Our M3 Touring came with the optional M Carbon Bucket seats. They save 9.6kg compared with the standard sports seats, plus they hold the driver in place superbly. They even add an extra level of bolstering between the thighs, but most of our testers found it very irritating – especially for those who choose to left-foot brake.
Practicality
The estate body means that the M3 Touring is much more versatile than the saloon version. Overall storage runs the F-Pace very close, too.
Rear Space: One benefit of those skinny carbon-fibre seats up front is that it frees up a tiny bit of kneeroom compared with the standard 3 Series. However, the shiny, expensive carbon backs aren't a great idea if you have kids who might kick them, or when you load large items that might scuff them. Overall space is fine, with enough head and knee space for adults.
Boot: The M3's boot loses nothing in volume compared with the rest of the 3 Series Touring range, which means you get a spacious 500-litre capacity with a wide, square and low loading area. Floor rails make it easier to slide large items in. Fold the 40:20:40-split rear seats flat and the volume grows to 1,510 litres.
What to buy?
Which engine and trim we'd choose
Engines: There's just the one engine spec to take – UK buyers only get the full-fat 503bhp M3 Competition version.
Trim: Much like the engine, what you see is what you get with the M3 Touring. The standard model is well equipped, but there are a range of options to customise things to the buyer's own taste.
Options: Among those personalisation options are 14 exterior paint colours, five wheel options, and seven leather upholstery shades, as well as the option of an extended leather pack that trims the doors and dashboard in hide, too.
Our choice: The only extra that we'd consider adding are the carbon-ceramic brakes.
Jaguar F-Pace SVR
At £84,940, the F-Pace undercuts the M3 Touring by £1,425, and despite our car having £7,945-worth of extras to bring the total to £92,885, it's £13,025 cheaper than the BMW here. Among the Jaguar's options are an opening panoramic sunroof (£1,600), carbon-fibre interior trim (£1,175) and extra USB sockets for rear passengers (£160).
Tech highlights 
When it was launched, Jaguar said the F-Pace SVR had "sports car performance, SUV design". Given that the F-Pace was already one of the sharpest-handling SUVs in its class, the starting point was fairly strong, but lots of attention was lavished on the body, chassis and powertrain to make a hot SUV. 
The front bumper has larger air dams to improve cooling, while side skirts and a subtle lip spoiler on the back of the existing rear wing, achieve reduced lift and drag while boosting high-speed stability, Jag says. A choice of 21 and 22-inch wheels (with wider rear tyres) house a set of 395mm front disc brakes. 
A quick glance reveals that the Jag's SUV body towers over the M3 Touring's. At 1,670mm tall, its roofline is 224mm higher than the BMW's, but in other areas it's closely matched. Indeed, it's only 33mm wider, and at 4,762mm, it's 32mm shorter.
That size difference means that the suspension needed work. There are uprated dampers all round, with spring rates increased by 30 per cent up front and 10 per cent at the back compared with the standard F-Pace. There's bespoke calibration for the electric power steering, torque vectoring and stability control systems, while the four-wheel-drive system gets an electronic active differential at the back to boost traction.
But the heart of the F-Pace SVR is the supercharged V8 petrol engine. At 542bhp, the 5.0-litre unit outpunches the BMW's by 39bhp, and its 700Nm torque peak is 50Nm higher, too.
Safety: The F-Pace line-up was awarded a five-star NCAP rating, but it was assessed two years earlier than the 3 Series, in 2017. Blind-spot assist, lane-keep assist and traffic-sign recognition are all standard, and parking sensors are fitted all round.
On the road
If the BMW feels like a purpose-built performance car that just happens to have space for the dog, the F-Pace feels like a practical SUV that's been heavily reworked to deliver sledgehammer performance.
Around town: The Jaguar's high-riding body gives a better view around town. The turning circle is smaller than the M3's, so it's slightly easier to manoeuvre into tight parking spaces. The automatic gearbox can be a little lazy to engage when pulling away, but is smooth on the move.
A & B-roads: The Jag has a more relaxed attitude that's largely down to its ride comfort. Regardless of which of the two settings you pick for the adaptive dampers, the F-Pace feels soothing and supple. 
But aim the SVR at a set of corners and it delivers keen handling and a neutral balance that belies its height and weight. The large tyres cling on gamely through corners, although you can't play with the car's balance on the throttle and the brakes in the same way as you can with the BMW. 
The Jaguar's steering is more informative than the BMW's. Its gearing is a little slower, but the way it weights up through the turns seems more natural. However, the Jaguar's brake pedal feels very firm; heavy stops require a very deliberate press to generate any sort of response. 
While the BMW's agility makes it quicker through a series of turns, there's little in it in a straight line. The SVR covers 0-62mph in exactly four seconds – just 0.4 seconds shy of the BMW – but the M3's twin-turbo set-up delivers more punch low down. A sharper throttle response means that the BMW is keener to leap forward.
Motorway: The Jag is a relaxing place to be, where the engine settles into a subdued rumble and road noise is less intrusive than in the BMW.
Ownership
Jaguar has done a really smart job of mixing a fairly classical British interior style with contemporary touches for the F-Pace range. The layout is neat and uncluttered, but the huge touchscreen display and part-touch/part-physical climate switches below keep a modern style. 
The wheel is lovely to hold; beside the BMW's overly thick and squishy rim, the SVR's feels more sporty, while the aluminium shift paddles also have the BMW's beaten for premium tactility.
To adjust the driving modes, there's a subtle rotating wheel which pops out of the dash when you press it, and everything from the column stalks to the starter button has a feeling of quality.
Look at the options list, and there are certain features that we wonder why Jaguar felt the need to omit from the standard kit roster. Take the back seats; if you want remote levers in the boot – handy when reaching right into a tall SUV can be tricky – you need to pay £60 extra. That's such a nominal amount in the context of an £85,000-plus car.
Like the BMW, the Jaguar gets a three-year, unlimited-mileage warranty, but the F-Pace gets three years of breakdown cover as standard, too. Also included is a 12-month tracker-service subscription, which is peace of mind when cars such as these could be a target for thieves.
Seats: The F-Pace SVR has 14-way heated and cooled electric front seats. They're wonderful and offer almost all of the support that the BMW's can provide, but without the extreme side bolstering that make the M3's tricky to climb into. You can hop out of the Jaguar's after a long motorway trip and feel at least as relaxed as when you started. 
Those in the back aren't left out. The outer rear seats have a fixed headrest that mimics the front chairs'. As standard, the seats are trimmed in a grippy 'suedecloth' material with leather lining, while full-leather upholstery is a £1,100 option.
Practicality
While many SUV detractors might argue that estates are more practical, this isn't the case here. The Jaguar is the more spacious car, especially in the boot.
Rear Space: Those SUV dimensions give the Jaguar a slight edge for rear-seat space, but not by much. Headroom is compromised slightly by the housing for the huge panoramic glass roof, but it still has more space than its rival. Kneeroom is closer, but the Jaguar has an edge.
Boot: It's in the boot where the Jaguar's size pays dividends, because there's a huge 613-litre space with all of the seats in place. That's 113 litres more than in the BMW, but it's the shape which makes the biggest difference, because the Jaguar's high roof means large items can be stacked more easily. The boot sill is higher than the German car's, though, which makes heavy items a little harder to load.  
What to buy?
Which engine and trim we'd choose
Engines: As with the M3, this is a single-engine car. It's V8 only, but we can't imagine we'd want anything else.
Trim: SVR spec is how the F-Pace comes, and standard kit is generous, with LED headlights, Wireless CarPlay and Android Auto, plus a heated steering wheel.
Options: There are plenty of ways to make the SVR your own. With six paint colours, there aren't as many choices as in the BMW (nor are they as varied), plus there are four different interior finishes, three wheel designs and tech upgrades, such as the £830 head-up display.
Our choice: We'd keep things simple and just stick with the standard F-Pace SVR here.
Results
Which car comes out on top? 
Winner: BMW M3 Touring
It's been a long time coming, but the M3 Touring has really been worth the wait. It sacrifices next to nothing when compared with the M3 saloon in terms of performance, handling or capability, yet adds a really useful dose of practicality. 
That it's even fairly efficient given how much performance is on offer, and compact enough to not feel intimidating to drive, seals the win. Only its borderline ride comfort stops it from getting full marks, but otherwise this is the new benchmark for the fast-yet-practical formula.
| | |
| --- | --- |
| Pros | Cons |
| Stunning performance | Firm ride |
| Brilliant chassis | Steering needs more feel |
| Everyday usability | Carbon-fibre seats not practical for an estate |
Runner up: Jaguar F-Pace SVR
As an everyday vehicle, the Jaguar's extra practicality and especially its comfort make it even easier to live with than the BMW. Yet while it does the sensible stuff very well, it's still got an engaging chassis – just one that's bettered by the M3. 
Its engine can't quite match the BMW's for outright performance, but it's a clear winner when it comes to character. That also comes at the expense of an eye-watering thirst for unleaded. There's not much in it, but the Jag must settle for second. 
| | |
| --- | --- |
| Pros | Cons |
| Wonderful V8 engine | Huge thirst |
| Great blend of comfort and fun | Not as sharp as BMW |
| Practical cabin | Some options should be included in the price |
Rivals and other options
BMW M3 Touring wins our twin test, but what else is out there?
The great debate
What the Auto Express test team would do…
Sean Carson, associate editor: "If you want the extremes of performance and practicality in a wagon, then the Audi RS 6 Avant is even more extravagant than anything else here. Its six-figure price tag guarantees exclusivity, and it accelerates just as fast as the M3 Touring, while being able to carry even more stuff."
John McIlroy, deputy editor: "If the M3 Touring is a little too firm for you, then fear not, there is always the Alpina B3 Touring. It's softer, but it doesn't want for grunt; 488bhp is only slightly down on the M3, but its 730Nm of torque is 80Nm more. Understated style and guaranteed rarity make it a beguiling alternative."
Dean Gibson, senior test editor: "It's a shame that Volvo no longer makes performance estate cars. The old 850 T5-R and later 850R were pioneers of the concept that are now cult classics, and the V60 Polestar from 2014 was an amazing piece of kit with its 345bhp turbo straight six and Ohlins suspension."
Alex Ingram, chief reviewer: "Staying within the BMW line-up, the X3 M and X4 M both use the same powertrain as the M3 Touring, and are faster and more efficient than the F-Pace SVR. However, there's a premium of at least £5k to pay over the Jaguar, and the Brit still has more boot space than either."
Yousuf Ashraf, video content producer: "Can't work out if you want an SUV or an estate? The Porsche Taycan 4S Cross Turismo fits the bill. Its EV powertrain doesn't have the Jag's soundtrack, but it's just as rapid. Strong residuals and small 'fuel' bills make it a sensible financial choice, too."
What would you do? Let us know in the comments section below…
Specs and prices
| | | |
| --- | --- | --- |
|   | BMW M3 Competition Touring xDrive | Jaguar F-Pace SVR |
| On the road price/total as tested | £86,365 / £105,910 | £84,490 / £92,885 |
| Residual value (after 3yrs/36,000) | £44,193 (51.2%) | £45,027 (53.0%) |
| Depreciation | £42,172 | £39,913 |
| Annual tax liability std/higher rate | £10,734.07 / £21,468.10 | £8,667.62 / £17, 335.20 |
| Annual fuel cost (10k/20k miles) | £2,605 (£5,210) | £3,701 (£7,403) |
| Ins. group/quote/VED | 50 / £1,771 / £520 | 50 / £1,593 / £520 |
| Service costs (3 years) | £1,620 | £1,482 |
| Length/wheelbase | 4,794 / 2,857mm | 4,762 / 2,874mm |
| Height/width | 1,446 / 1,903mm | 1,670 / 1,936mm |
| Engine | 6cyl / 2,993cc | V8 / 4,999cc |
| Peak power/revs | 503bhp / 6,250rpm | 542bhp / 6,250rpm |
| Peak torque/revs | 650Nm / 2,750-5,500rpm | 700Nm / 3,500-5,000rpm |
| Transmission | 8-speed auto / 4wd | 8-speed auto / 4wd |
| Fuel tank capacity/spare wheel | 59 litres / repair kit | 83 litres / yes |
| Boot capacity (seats up/down) | 500 / 1,510 litres | 613 / 1,440 litres |
| Kerbweight/payload/towing weight | 1,940kg | 2,133kg |
| Turning circle | 12.6 metres | 12.0 metres |
| Basic warranty/recovery | 3 years (unlimited) / 1 year | 3 years (unlimited) / 3 years |
| Driver Power manufacturer position | 16th | 6th |
| Euro NCAP: Adult/child/ped./assist/stars | 97/87/87/76/5 (2019) | 93/85/80/72/5 (2017) |
| 0-62mph/top speed | 3.6 secs / 155mph | 4.0 secs / 178mph |
| Auto Express economy/range | 26.0 / 337 | 18.3 / 334 |
| WLTP combined | 27.2mpg | 23.1mpg |
| WLTP combined | 6.0mpl | 5.1mpl |
| Actual/claimed CO2 | 251 / 234g/km | 357 / 275g/km |
| Airbags/Isofix/parking sensors/camera | Yes/yes/yes/yes | Yes/yes/yes/yes |
| Auto box/lane keep/blindspot/AEB | Yes/yes/yes/yes | Yes/yes/yes/yes |
| Climate ctrl/cruise/leather/heated seats | Yes/yes/yes/yes | Yes/yes/£1,100/yes |
| Met paint/LED lights/keyless entry & go/pwr tailgate | £0/yes/£1,040/yes | £0/yes/yes/yes |
| Sat-nav/digital dash/DAB/connected services | Yes/yes/yes/yes | Yes/yes/yes/yes |
| Wireless charging/Apple CarPlay/Android Auto | Yes/yes/yes | £150/yes/yes |
Now read our list of the best fast family cars...