Alpina B3 Biturbo review
We get behind the wheel of the bespoke Alpina B3 Biturbo, a 404bhp twin-turbo 3 Series based on current 335i
Find your Alpina B3
Offers from our trusted partners on this car and its predecessors...
Or are you looking to sell your car?
Advertisement
Performance cars with everyday usability don't come any better than this. The sensational twin-turbo engine provides enough noise and acceleration to scare Porsches at the lights, but dial down the chassis settings, take things easy and it's as effortlessly smooth and refined as a standard 3 Series. And while every city boy will have an M3 or and M4 come early 2014, only a handful of people will ever own an Alpina.
If you're fed up of waiting for the new BMW M3 to arrive early next year, there is another way. Alpina, creator of bespoke BMWs for over fifty years, has launched the B3 Biturbo - a 404bhp twin-turbo 3 Series based on the current 335i.
As with all Alpinas, this is far more than an ECU remap and a glued-on bodykit - it's an overhaul from the inside out. For starters, the 335i's 3.0-litre engine uses a single twin-scroll turbo, but Alpina prefers the throttle response with two smaller turbos, so has rebuilt the engine accordingly. The result is 404bhp and a thumping 600Nm (the same torque output as the 6.2-litre V8-powered Mercedes C63 AMG) - while the 0-62mph time of 4.3 seconds is 0.5 seconds quicker than the outgoing V8 BMW M3.
What's astonishing about this engine is its dual personalities. Brush the throttle and it's as quiet, flexible and smooth as any other modern BMW six-cylinder, but keep it pinned and it transforms into a snarling beast. The engine's natural bassy resonance as the revs climb is amplified by a new stainless steel Akrapovic exhaust, and the thrust above 2,500rpm is as much as you could reasonably need in a road car.
And that's precisely what the B3 feels like - a road car. While BMW's 'M' cars feel like racers dumbed down for public roads, the B3 keeps comfort and usability at its core, despite the ballistic performance on tap.
You can dip in and out of the Alpina's hooligan side, via the Comfort, Sport and Sport+ modes, which tweak the adaptive dampers (standard fit unlike the 335i), steering weight, gearshift patterns on the eight-speed auto and leniency of the ESP. Comfort mode feels plush, supple and perfect for the commute or floating along the motorway - despite stiffer, Alpina-specific springs and anti-roll bars.
The price for this refinement is rather loose body control in quick corners, but selecting Sport or Sport+ quickly rectifies that - for an acceptable sacrifice in comfort. In fact, the way the B3 rides despite wearing gorgeous 20-inch multi-spoke alloys is what sets it apart from an M3.
Really throw it around, or venture onto a track, and the B3 will never match the M3's scalpal-like responses, but it's still sharper and livelier than an Audi RS5. The steering is direct and weights up as G-forces build, while our only criticism of the unflappable eight-speed gearbox is the strange nipples on the back of the wheel (instead of paddles) for changing gears manually.
Alpinas are designed to fly under the radar, hence the somber colour scheme, subtle bodykit and small boot lip spoiler. Look closer and the wheel badges, lettering on the front grille and interior touches like an individual plaque and embroided seats give just enough clues that this is something special, but don't shout about its performance.
Partnership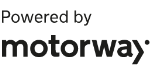 Need to sell your car?
Find your best offer from over 5,000+ dealers. It's that easy.
At just short of £55,000, it's not cheap, but given the amount of equipment and power it's justified. The B3 is by no means a poor cousin to the M3, it's a distinct alternative designed to cater for how normal people drive 90 per cent of the time, rather than chasing that final tenth.