Used Fiat 500 review
Read our full used car buyer's guide on the Fiat 500, covering the model before and after its 2016 facelift (2008-present)
The Fiat 500 bagged the European Car of the Year award when it returned from its long absence in 2008, with its retro looks making it one of the most highly desirable small cars around. More than a decade on the 500 hasn't evolved a great deal, although that hasn't diminished its popularity on the used market.
The 500 has almost single-handedly kept Fiat going in the UK over the last few years, such is its success. But while it's worked wonders for the Italian company's image, is there real substance under the metal?
Models covered
The Fiat 500 returned to production in 2008, before receiving a raft of upgrades in 2016. Here we focus on the pre-facelifted model.
Fiat 500 (2008-present) – pre-facelifted version makes a chic second-hand bargain, while post-facelift cars bring added customisation and updated tech
Fiat 500
History
When it was relaunched in 2008, the Fiat 500 was offered with either a 1.2- or 1.4-litre petrol engine, or a 1.3-litre turbodiesel. This was followed 12 months later by a 1.2 Stop&Start, cutting CO2 emissions to 113g/km. Not long after, the 1.4-litre turbocharged Abarth was introduced with 135bhp, with the open-topped 500C joining soon after. Early in 2010, the diesel was updated to produce 95bhp (a rise of 20bhp), with better fuel economy with the inclusion of Fiat's Start&Stop system. By the summer, the two-cylinder 875cc TwinAir arrived with 85bhp.
Fast forward two years and a raft of new colours were introduced, as well as a two-tone leather trim option and new alloy wheels. In May 2014, a 105bhp TwinAir option was added to the line-up.
In 2016, a 'new' Fiat 500 was introduced, although in reality this was a facelift more than a proper mechanical upheaval. Although the firm boasted a total of 1,800 changes over the old car, these boiled down to a new a new five-inch infotainment screen, tweaked engines and a more expansive list of customisation options.
Today's 500 isn't quite so evolution-proof. There's a mild-hybrid version offering over 50mpg, while the next-generation car is electric only.
Fiat 500 reviews
Which one should I buy?
The only bodystyle choice you have to make is between a three-door hatchback or two-door cabriolet, and there's a host of engine options available in either.
The 1.2-litre unit is fine off the motorway, but the 1.4 is much perkier, while the diesel is worth a look if you're a high-mileage driver. It isn't as much fun to drive, though. The TwinAir is reasonably quick, but will be thirsty if you use the performance.
There are three key trim levels: Pop, Sport and Lounge. Pop features electric windows, remote central locking and powered front windows, while Sport and Lounge both also come with Bluetooth, air-con, a multi-function steering wheel and alloy wheels. The 500 Lounge features a glass roof and split-folding rear seats, while the Sport comes with privacy glass.
Today's 500 line-up also includes Star and Rockstar trims: the former adds 16-inch alloy wheels and Apple CarPlay and Android Auto compatibility, while the latter comes with exclusive styling and other cosmetic upgrades. The latest mild-hybrid tech added to the 500 should prolong the car's life for a little longer alongside the next-generation, all-electric car, although it changes little about the car beyond fuel economy and CO2 figures.
Alternatives to the Fiat 500
The MINI is the obvious alternative. There are many versions, and loads of examples out there. You can also choose hatchback or cabriolet bodystyles; both offer more space than the Fiat, but not much more. The Audi A1 is another premium supermini, with brilliant engines, more practicality and excellent build quality, but it isn't as much fun as the 500.
Citroen's take on the premium supermini, the DS3, is great fun, more practical than the 500 and very distinctively styled – plus it represents strong value.
Partnership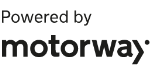 Need to sell your car?
Find your best offer from over 5,000+ dealers. It's that easy.
If practicality isn't a key requirement, don't overlook the Vauxhall Corsa-based Adam. It looks smart, is cheap to run and, thanks to lots of personalisation options, tends to be well equipped.
What to look for:
Interior trim
The interior trim can be a bit on the fragile side, with bits breaking or falling off. The seat-tipping mechanism can also give trouble, so check it works as it should. 
Oil changes
It's essential that top-notch oil is used in the diesel engines, and that it's changed regularly, or under-bonnet trouble is almost guaranteed.
Paint
Some owners have reported problems with the paint becoming marked from stone chips or bird droppings. Red and black are especially vulnerable.
Alloys
The 500 is popular among urban dwellers, which is why many already bear battle scars. Check the alloy wheels for kerbing damage, and get the tracking checked.
Prices
You can take a look at the latest prices for used Fiat 500 models on our sister site Buyacar or use our free valuation tool below to find out what a specific car is worth.  
Driver Power owner satisfaction
From a high of 55th place in 2010 to a low of 142nd in 2013, it's been a Driver Power rollercoaster for the 500. In 2015, it managed 87th place overall, its score boosted by a 26th slot for running costs. Next came ease of driving (77th) and tech (78th), but 162nd for performance and practicality isn't so good. In 2020's Driver Power survey the Fiat 500 came 45th overall, although it was beaten by more modern rivals.
Verdict
Even early 500s still cut a dash, and look very similar to the version you can buy new in Fiat showrooms today. More than 100,000 models have been sold in the UK so far, so there are plenty of used examples to choose from. While reliability can be an issue from time to time, running costs tend to be low and the fun factor can be sky high. To many buyers, this matters a lot more than how much rear-seat space there is.