Used Porsche 718 Cayman review
A full used buyer's guide on the Porsche 718 Cayman Mk3 that has been on sale since 2016
Verdict
A four-cylinder Porsche Cayman may seem like heresy, but this car is everything you would expect from one of the world's most exacting makers. The soundtrack might not be quite as exciting as the six-cylinder noise of the earlier cars, but the trade-off is even more engaging handling, significantly better economy and no loss in performance. The optional Sport Chrono package and sports exhaust are worth having, and you should pin down the exact spec of any potential purchase, because some Caymans are more generously equipped than others.
When Porsche introduced the Boxster in 1996, some reckoned it was so good that it made the more costly 911 redundant. And in 2005, the second-generation Boxster spawned a fixed-head sibling called the Cayman, which raised the bar even further.
The second-generation Cayman of 2012 had it all – beautiful looks, superb handling, a fabulous cabin and decent practicality for a sports car. Then the third-generation model arrived in 2016 with just four cylinders instead of six. Many assumed the car was no longer desirable, but the new one was better than the old in almost every way.
Models covered
Porsche 718 Cayman Mk3 (2016-date) - This is simply one of the UK's best sports cars, even with four cylinders.
History
The 718 Cayman reached the UK in August 2016, priced from £39,878 and fitted with a 296bhp turbocharged four-cylinder engine. Also available was the Cayman S, which started at £48,834 and featured a 345bhp 2.5-litre four-cylinder engine. Both came with a six-speed manual transmission as standard, while the seven-speed PDK dual-clutch automatic was optional.
The 718 Cayman GTS that arrived in December 2017 brought a 360bhp 2.5-litre engine, sports suspension, a limited-slip differential and sportier exterior details plus sports seats. Next came the 296bhp 718 Cayman T in spring 2019, which had 20-inch wheels and lowered (by 20mm) suspension.
The latest edition is the six-cylinder GT4 of summer 2019, with a 414bhp non-turbo 4.0-litre engine and a maximum speed of 187mph. Prices for this started at £75,348.
Porsche 718 Cayman reviews
Which one should I buy?
There are no bad choices here; all of the Cayman's engines provide plenty of muscle with flexibility, while the manual and PDK automatic transmissions are superb, too.
Every car comes with bi-xenon automatic headlights, part-leather seats, electrically adjustable heated door mirrors, an eight-speaker hi-fi and air-con – but dual-zone climate control was only an option.
Other extras that arguably should have been fitted as standard include front and rear parking sensors and cruise control; adaptive cruise control was also available.
Further options worth having include LED headlights, a DAB radio, rear window wiper, electrically folding door mirrors, leather trim, heated seats and a rear camera. The Cayman has 18-inch alloys, the S gets 19-inch items, and 20-inch rims are optional on both.
Alternatives to the Porsche 718 Cayman
The Alpine A110 is a class-leading car dynamically, and is fast and exclusive, but it comes only with a dual-clutch automatic transmission and there aren't many used examples. The Lotus Evora is also excellent dynamically, but it's even more unusual; while the Alpine features a turbocharged 1.8-litre four-cylinder engine, the Evora is fitted with a 3.5-litre V6 and generally comes with a manual gearbox.
Partnership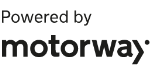 Need to sell your car?
Find your best offer from over 5,000+ dealers. It's that easy.
The Porsche Boxster is also worth a look because it shares all of the Cayman's characteristics, plus you can enjoy some top-down driving. The BMW Z4 offers the practicality and year-round usability of a coupé-cabriolet, while the Audi TT comes with four-wheel drive and excellent usability – although neither of these Germans can match the brilliant dynamics of the Porsche.
What to look for
Fuel tank
The 718 Cayman was fitted with a 54-litre fuel tank as standard. A 64-litre tank was optional, but standard on the Cayman S.
Warranty
Only the earliest 718 Caymans are out of manufacturer warranty, although extended cover is available and worth investing in.
Stereo
The Bose hi-fi upgrade is worth having, but serious audiophiles will want the Burmester 10-speaker set-up for optimal sound quality.
Build quality
Creaks, squeaks and rattles can all prove to be a problem on the Cayman; one owner has produced a list of fixes at tinyurl.com/sja5gjt.
Interior
It's all good news in here, with excellent ergonomics, superb build and impressive infotainment. The driving position is as sporty as you'd expect, even if there are just two seats. The standard seats are excellent, but upgrades include heating and ventilation, power adjustment, and different leather finishes. There are two boots (one front, one rear), which can carry 405 litres between them.
Running costs
Caymans need servicing every two years or 20,000 miles, with services running between minor, major and intermediate. Minor and major cost £625 and £975 at dealers, but using independents can trim costs.
The brake fluid needs replacing every two years, for another £95-120. An intermediate service is due every six years and costs £775 since it entails replacing the auxiliary drive belt, but there's no cambelt to renew.
Recalls
The 718 Cayman has been affected by four recalls, but the second and third involved just one car. The second campaign was for an incorrectly located crossmember on one Cayman; the third was for a missing speaker cover. The first recall, in March 2019, was for faulty airbag sensors, while the latest, in August 2019, was due to the fitment of problematic airbag control units.
Driver Power owner satisfaction
Porsche is a niche marque, so its cars don't appear in our Driver Power surveys, and the firm doesn't feature in our annual Brands survey. But you can see that the Cayman gets the thumbs up from owners; every review on Carbuyer.co.uk has given the full five stars for the car's practicality, performance, handling and value, with everyone agreeing that four cylinders is plenty.