Used BMW Z4 (Mk2, 2009-2016) review
A full used buyer's guide on the BMW Z4 covering the Z4 Mk2 (2009-2016)
Verdict
This wasn't BMW's first coupé-cabriolet, but the company has since shifted back towards soft tops for its convertibles. Nevertheless, BMW did a pretty good job with the Z4. Admittedly the coupé-cabrio configuration brought compromises in terms of the driving experience, as well as reduced roof-down carrying capacity, but on the plus side, year-round usability and security were improved. There are plenty of Z4s for sale, from economy-focused entry-level models to tarmac-tearing hot-rods that are sure to become collectors' items. As car makers rush to electrification, cars such as the Z4 are a dying breed. So it's worth seeking out a good one, even if it's only for the occasional weekend drive.
Of the mass-market premium brands, BMW has been close to the front of the pack of car makers producing drivers' cars. Despite this, its focus has been more on 'sporting' cars rather than sports cars. If you've wanted a brilliant family estate or SUV that's also fun to drive, BMW has delivered, but if you fancied a two-seater roadster with an emphasis on dynamics over practicality, not so much.
Then in 1996, the company launched the Z3, which offered a blend of style, usability, affordability and fun. The Z4 that replaced it built on this, with the Z4 Mk2 bringing everything nicely up to date. Now the Z4 Mk2 is a modern classic.
History
The second-generation Z4, code named E89 by BMW, hit UK showrooms in August 2009. Initially there were 204bhp 2.5-litre sDrive23i, 258bhp 3.0-litre sDrive30i, or 306bhp 3.0-litre sDrive35i options (all with six cylinders), but by March 2010 there was also the ultra-quick 340bhp sDrive35is too.
By spring 2012, the sDrive23i and sDrive30i had been superseded by the 184bhp sDrive20i and 245bhp sDrive28i respectively, both powered by a turbocharged 2.0-litre four-cylinder engine.
A facelifted Z4 reached showrooms in March 2013, with new headlamps, extra standard equipment, fresh colour options and a new entry-level model, the sDrive18i, with a detuned 154bhp turbocharged four-cylinder 2.0-litre engine.
The second-generation Z4 went out of production in August 2016, but from a year before that BMW added standard sat- nav.
Which one should I buy?
If running costs are important, your best bet is to buy a four-cylinder Z4, but the six-cylinder cars have a far more exciting soundtrack, with performance to match.
While the range-topping models are seriously fast, they're also costly to run. Indeed, the sDrive30i is all you need.
Both manual and DCT dual-clutch transmissions are excellent, so which you go for is down to personal preference. There were two trim levels: standard and M Sport. The standard equipment with the former varied according to the engine, but all Z4s came with dual-zone climate control, electric windows, xenon headlights and 17-inch alloy wheels. Entry-level cars had cloth trim, but posher ones had leather. M Sport added 18-inch alloys, a black headlining, a bodykit and sports seats, along with stiffer suspension.
Alternatives to the BMW Z4
If you're set on buying a coupé-cabriolet, the Mercedes SLK/SLC is a great alternative, with its impressive build quality and smooth engines, and it's also better to drive than you might expect. If an engaging driving experience is key, the Porsche Boxster and its sibling the Cayman coupé should be on your shopping list; both are fabulous to drive and superbly built.
Partnership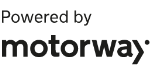 Need to sell your car?
Find your best offer from over 5,000+ dealers. It's that easy.
The Audi TT is also constructed to a high standard and good to drive, and uniquely here, it came with four-wheel drive. As with the Mercedes, the Audi also had the option of a diesel engine. The Nissan 370Z is quick and fun to drive, but it can't match the BMW's build quality or refinement. The Mazda MX-5 is light and more entertaining to drive as a result, but less sophisticated than the BMW.
What to look for
Hydraulics
The roof is generally reliable, but hydraulic fluid leaks can lead to stained interior trim and the roof getting stuck up or down.
Tyres
The Z4 came with run-flat tyres as standard, which spoils the ride comfort. Some owners have resorted to fitting standard tyres instead.
Cracked wheels
The 10-spoke 19-inch alloy wheels are prone to cracking on potholes, leading to air escaping from the tyres.
Injectors
Take an extended test drive and check for faulty injectors betrayed by the engine cutting out or running unevenly. Engine remaps are common.
Common faults
All Mk2 Z4s are getting on a bit, so you'll have to put up with a few creaks and rattles. High-mileage examples may face pricey problems with fuel injectors, while other issues include rear light clusters filling with water and needing to be replaced, and side windows that don't always drop when the hood operates.
Interior
Compared with BMW's current models, the Z4 has a rather old-school dash with proper buttons and no digital instrumentation, and it's all the easier to use as a result.
As you'd expect, there are plenty of high-quality materials, the seats are supportive, and because there's room for only two, even relatively tall adults can get comfortable.
Boot space isn't great, though, as you might expect; it runs to just 310 litres with the roof up, or only 180 litres with it stowed. For context, a Kia Picanto can hold 255 litres.
Prices
We found around 400 Z4s for sale. Early 2.0-litre examples are the most common engine, followed by sDrive23is, which make up a quarter of used Z4s. There's a 55:45 per cent split in favour of manual transmissions.
Visit to our sister site Buyacar to get a great deal on a used BMW Z4, or to check prices on a specific model head over to our valuation tool.
Running costs
The Z4 comes with Condition-Based Servicing, which is a variable-servicing programme that tells the driver when maintenance is required, based on oil levels, wear rates of components and how hard the vehicle is driven.
With normal driving, an oil service is due every 16,000 miles or so. Because parts are replaced when necessary rather than according to a set schedule, there are no fixed prices for the services, but you'll pay £185-£198 (depending on engine) for an oil and filter change.
Replacing the air filter and spark plugs raises this cost to £325-£356, while fresh brake fluid is required after three years and then every other year, at £68-£75. All Z4 engines are chain-driven, so there are no cambelts to replace.
Recalls
The Z4 Mk2 has been recalled seven times over the course of its life. In July 2012, some Z4s were recalled due to faulty power steering. A few Z4s were recalled in April 2013 because an electrical fault could lead to the engine cutting out; the same problem led to a second campaign in April 2017. Loose bolts could lead to clutch failure of some Z4s built between February and June 2013, while brake-servo glitches of Z4s made between June 2012 and August 2013 resulted in a recall in January 2014.
Engine problems leading to limp-home mode forced an action in July 2017, for some Z4s made up to October 2011, while the most recent recall came in April 2017 because of driveshaft failures on some Z4s produced between December 2010 and April 2011.
Driver Power owner satisfaction
The Z4 didn't sell in big enough numbers to appear in any of our Driver Power surveys when the model was in production. Looking at current brand survey results for BMW would be misleading, but the 47 owner reviews on CarBuyer.co.uk provide a good indication of Z4 ownership. With an average score of 4.4 out of five, owners clearly love the Z4s' dynamics, well-made cabin, reliability and refinement.
Looking to sell your current car quickly and for a good price? We've partnered with Motorway to bring you the best offer from its network of UK dealers...