New BMW Z4 sDrive20i M Sport 2019 review
The BMW Z4 sDrive20i is the entry point into the new Z4 range, but does its cheaper price tag mean losing out on any of the fun?
Find your BMW Z4
Offers from our trusted partners on this car and its predecessors...
Or are you looking to sell your car?
Advertisement
The cheapest and least potent version of the new Z4 is also the most satisfying model to drive. Lighter than the more expensive M40i by a full 130kg, it steers and handles more sweetly than its big brother, plus it's cleaner and comes with plenty of equipment. Still not quite in the Porsche 718 Boxster league for pure dynamic precision, the entry-level Z4 nevertheless has a lot going for it, and is a much more convincing sports car than its predecessor.
At a time when so many new cars are turning hybrid or EV – and more often than not either a crossover or SUV – the slightly old school but still brand-new BMW Z4 comes as a refreshing interlude.
Available with three different petrol engines and in three different specifications, the new front-engined, rear-wheel drive Z4 is aimed squarely at the driving enthusiast. And the engineers have an intriguing way of describing the difference between the old model and the new.
The previous Z4 was a machine to drive on a Sunday afternoon, they say, ideally when the sun was shining but not necessarily when there was no one else around. The old Z4 wasn't, BMW now concedes, a full-blown sports car.
But this new model, well that's another matter – because the new Z4, the company claims, is a car to get up early for on a Sunday morning, long before anyone else is awake.
Why the extra focus on driver appeal this time around? One reason, and one reason alone: the unceasing success of the Porsche Boxster. BMW has seen sales of the Z4 drop by almost 30 per cent since its birth in 2002, many of which have gone to the Boxster, which has long been considered the most sporting two-seat roadster in this class.
As such, weight is down by around 50kg across the range. That's partly because the new canvas roof – which raises in just 10 seconds – is lighter, but also because the underpinnings are lighter and more focused, too. The boot is over 70 litres bigger, too – and it makes no difference if the hood is raised or lowered because the space on offer stays the same.
But it's the extra dynamic precision of the new Z4 that distinguishes it most clearly above its predecessor. That becomes pretty obvious from the moment you turn the key – especially the entry-level sDrive20i Sport.
The 2.0-litre turbocharged petrol engine might not have the same muscle of the M40i M Performance model we've already driven – it has just 194bhp and 320Nm of torque, giving it a 0-62mph time of 6.6 seconds and a top speed of 149mph. But this doesn't prevent it from being a surprisingly satisfying and sharp sports car to drive, with decent-enough throttle response and excellent outright acceleration. The steering is sweeter than in the more powerful six-cylinder model and, we believe, the chassis is crisper, too. It also emits just 138g/km versus 165g/km for the M40i.
Partnership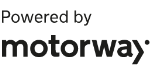 Need to sell your car?
Find your best offer from over 5,000+ dealers. It's that easy.
While the 20i is nowhere near as bombastic in a straight line, in the corners and under braking – pretty much everywhere other than on the drag strip, then – it can't help but be the sharper, cleaner of the two.
Elsewhere, the Z4 has grown up and got a lot more sophisticated, especially inside. All models come with a 10.25-inch touchscreen and fully digitised instruments with BMW's latest connectivity software. This updates automatically and learns driver habits to tailor its responses to suit. After a few days, your new Z4 will know what sort of music you like, which routes you like to take via the sat-nav, and even what ambient temperatures you prefer to drive at. There's also active parking, a full range of active and passive safety systems similar to those found in the 5 Series and, unique to this class, a head-up display.
The UK range starts at £36,990 for the sDrive20i Sport, rising to £40,690 for the more powerful (but still four-cylinder) 255bhp 30i Sport, topping out at £49,050 for the M40i M Performance model. The 20i and 30i come with 18-inch wheels and tyres, though 19s are available as options across the board.
The cheapest new Z4 is well-equipped, pretty good looking and a fair bit more practical than its predecessor. More important than that, however, is it's now genuinely engaging to drive – even with a lowly 2.0-litre engine in its nose. It's no wonder this very model is expected to be the biggest seller, then, accounting for at least 60 per cent of new Z4 sales.