New Porsche Cayman GT4 PDK 2021 review
Can the addition of a PDK gearbox improve the Porsche Cayman GT4 recipe?
Find your Porsche Cayman
Offers from our trusted partners on this car and its predecessors...
Or are you looking to sell your car?
Advertisement
Verdict
It costs another two grand, true, but the dual-clutch PDK version of the already excellent Cayman GT4 really does take things to another level. It's not just faster, cleaner and more economical than the manual, but also easier and even more thrilling to drive. The best of both worlds then? Oh yes, and with a decent hit of cream on top.
When we first drove the Porsche 718 Cayman GT4 back in the summer of 2019 (remember then?) we were quite impressed by it. So much so that we concluded our test with the following sentence: "Right now the GT4 is in a class of one, and it's hard to see that changing any time soon."
Scroll forwards and a year and a half and quite a lot has changed in this world, but our opinion of the GT4 hasn't altered much, except for one key thing: it's now become available with Porsche's dual-clutch PDK automatic gearbox, so what was already a great sports car has become one that is, if anything, even better still.
You might think that fitting an automatic gearbox to a sports car as focused as the GT4 would, if anything, dilute rather than intensify its appeal, but you would also be wrong. Purists may disagree, but in reality the GT4 isn't just faster and more economical with a PDK, it's also even more magical to drive, and the manual is already pretty special.
On the downside, the PDK gearbox adds 30kg to the kerb weight and costs an additional £2,000, taking the all-up price of a dual-clutch GT4 to a still competitive £77,780 – almost exactly the same price as the latest BMW M4 Competition.
For this you get a GT4 that's half a second quicker from 0- 62mph compared with the manual (3.9 seconds v 4.4 seconds) but also one that's a fraction cleaner (it emits 7g/km less CO2) and more economical (offers 0.7mpg better combined efficiency) into the bargain.
There are two reasons why this is the case. One, you get an extra 10Nm of torque from the 4.0-litre flat six engine, up from 420Nm to 430Nm because the gearbox tolerances are that little bit higher, although power remains unchanged at 414bhp. Two, you also get an extra gear ratio.
And it's the latter that makes the biggest difference, because while the GT4's top speed stays the same at 188mph, having an extra cog between first and top means the ratios themselves are now closer together in places, and a touch shorter in the lower gears as well.
The manual GT4 always did feel a touch long geared in the lower ratios, with second being good for over 80mph. But the PDK sorts that in a heartbeat, and that's before you even mention the speed and quality of its gearshifts, which are extraordinary, up or down.
You notice this on the move almost immediately, the PDK GT4 feeling even more explosive on initial acceleration, especially in second and third gears. Torque has never been the 718 GT4's strongest suit, the engine instead delivering its best and certainly its most vocal work on the other side of 5,000rpm, the last 1,500rpm between 6,500 and 8,000rpm representing the absolute sweet spot.
Partnership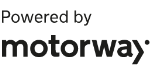 Need to sell your car?
Find your best offer from over 5,000+ dealers. It's that easy.
Yet in the PDK acceleration feels strong, everywhere. You get exactly the same spine-tingling scream and pull at the top end but beneath this point there's more thrust, more of the time, with less gaps that need filling in the torque flow.
Left to its own devices in D, the gearbox works smoothly and efficiently, in effect operating just like a conventional automatic. But nudge the gear lever left to select manual and press the 'PDK Sport' button down in the centre console, and the GT4 becomes even more immersive.
You can then use the lever itself to change ratios, pushing forwards for downshifts, pulling backwards for upshifts. Or better still you can use the paddles, which have a delicious snap to their response beneath your fingertips, blipping the revs up perfectly on downshifts and meshing the ratios so smoothly, even on full bore upshifts.
You can tell that an upshift has taken place purely because the needle within the rev counter plunges by a couple of thousand revs each time, but there's almost no sense of a cut in the flow of energy between the crankshaft and the rear tyres. It is an incredible sensation to experience, and on a track, it means you can upshift mid-corner in a PDK GT4 without the remotest possibility of upsetting the chassis' natural sense of balance.
In turn, this means you can simply focus more on the things that matter most when driving quickly; such as when to brake, when to turn in, how soon you can get on the throttle, how wide you can open the accelerator and so on.
And even when you're not going for it, the GT4 PDK is just an easier, more relaxing car to drive than its manual brother.
Unless you absolutely insist on driving a manual, it is the better version of an already brilliant sports car. In some circumstances – on a track for instance – by quite some margin.
| | |
| --- | --- |
| Model:  | Porsche Cayman GT4 PDK 2021 |
| Price: | £77,780 |
| Engine: | 4.0-litre, flat six, petrol |
| Power/torque: | 414bhp/430Nm |
| Transmission: | 7-speed dual-clutch auto |
| 0-62mph: | 3.9sec |
| Top speed:  | 188mph |
| Economy/CO2: | 26.4mpg/242g/km |
| On sale: | now |