Porsche 718 Cayman GTS 4.0: long-term test review
Final report: parting is such sorrow for our man as he says farewell to the Porsche 718 Cayman GTS
Find your Porsche Cayman
Offers from our trusted partners on this car and its predecessors...
Or are you looking to sell your car?
Advertisement
Verdict
Our extended time with the Porsche 718 Cayman GTS has led us to conclude that it's the best two-seat mid-engined sports car you can buy for less than £100,000. And possibly the best-value sports car, full stop. 
Mileage: 13,718
Economy: 27.1mpg
So what does it feel like when the man from Porsche calls and says he's outside your flat, waiting with a pick-up truck to collect arguably the best long-term test car you've been fortunate enough to run in the past 30-odd years? 
Quite sad is the answer on one level, because the Cayman 4.0 GTS really is one of the sweetest sports cars money can buy. In fact, having done just over 3,000 miles in it, I'm convinced it's the best sports car you can buy for less than 100 grand right now. And the only reason I'm certain I know this is because when he arrived, the man from Porsche took the GTS away and left me with a GT4 for a few days, just so I could compare the two as daily drivers.
The GT4 is the more exciting car, no question. It's also a fair bit more dramatic to look at and even just to climb into, what with its competition-style buckets seats and, in this case, its brilliant new PDK gearbox.
But having spent a good deal of time in both Caymans, the GTS is the one I'd have back if I were going to use it every day for the rest of time. The GT4 is a fantastic car but, for me, it's just a little bit too full-on for daily use. Its ride is a lot stiffer, on the motorway it's a lot louder, yet in a straight line it's not that much quicker than the near-identically engined GTS.
My GTS was fairly well loaded with options, taking its price from £65,390 to £74,343. But apart from the Kermit paint scheme, it's how you'd want a GTS to be specified. It had the excellent £1,397 LED headlights, cruise control at £228 and what Porsche describes as the GTS interior package (bits of carbon fibre here and there).
So yes, the GTS has left a big hole in my life, into which it fitted just about perfectly. I don't need four seats because I have that available in another runabout, but even so, the twin boots of the GTS made it unusually practical for a mid-engined two-seater. It was also just fine to use on long motorway journeys, with good enough ride and road refinement to make it perfectly easy to drive for several hundred miles at a time.
It also regularly returned between 30-33mpg if I put the drive mode in Normal (rather than Sport or Sport+) and set the cruise to an everyday kind of speed. On the other hand, it was just a great car to tear about in whenever a more interesting road appeared in the windscreen or, better still, a track, to which I took it on a few occasions.
The 4.0-litre flat-six engine was always the star of the show in such circumstances, because it's just a peach of a motor in every way, with lovely throttle response at anything above 4,000rpm and the most delicious bark over the last 2,000rpm, before the limiter intrudes just a whisker shy of 8,000rpm. But the steering, chassis, brilliant six-speed manual gearbox and fine brakes also played incredibly strong roles in the overall appeal of the GTS for me.
Partnership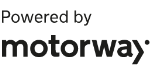 Need to sell your car?
Find your best offer from over 5,000+ dealers. It's that easy.
As did the interior, which was a well equipped but simple place, the steering wheel being free from buttons except the one that enabled me to easily swap between the drive modes. I loved the cabin almost as much as I did driving the GTS, to be honest.
I only had a few issues during my time with the car . The parking sensors were way too sensitive, beeping even when a strong breath of wind was detected. I also found the oil consumption alarming to begin with, although I felt more comfortable with this once the man from Porsche told me a litre of 0w40 Mobil 1 every couple of thousand miles is "well within tolerance if you've been driving it hard".
So yes, I'm absolutely gutted to see it go. But it's helped me reach a decision at the same time. They ain't going to make cars like this forever, we all know that now, and "owning" this one for a while has made me more certain than ever that I need to get myself one as a keeper, while I still can. But not in Python Green. Maybe Gentian Blue Metallic with matt black wheels, or Carrara White Metallic with black wheels. Or…
Porsche 718 Cayman GTS 4.0: first report
The bright green Porsche 718 Cayman GTS 4.0 sports car has quickly won our hearts and minds
Mileage: 11,214
Economy: 26.8mpg
Let's be straight about this, buying and running a car like the Porsche 718 Cayman 4.0 GTS isn't ever going to be cheap. It is a lovely car to look at and drive every day, but financially and practically it is a pure indulgence; a luxury that only the very hard-working or the fortunate few can afford.
As standard it costs £65,390, but then add a few options, such as the Python Green paint (£1,658) and a pair of intelligent – but also excellent – LED headlights (£1,397), and you're soon looking at well over 70 grand.
As tested, "our" Cayman GTS costs £74,343, which can be viewed in two distinctly different ways. Either it's an awful lot of money for a car that has only two seats, and is about as useful a chocolate teapot when it comes to the school run or, indeed, just doing the shopping in (although it does also have two boots). Or it could be considered a bargain given that the GTS is one of the best sports cars you can buy this side of £100,000, and one that still sends a shiver of excitement up my spine pretty much every time I climb in and drive it.
But if you want one, no question, you are going to have to dig deep. The best deal currently offered by Leasing.com requires an initial down payment of £7,412, then 48 monthly payments of £824. For this you can only do 5,000 miles a year, at the end of which you'll have spent just over 46 grand, and still the car won't belong to you.
Or, of course, you could stump the full 65 grand up front and be done with it. In which case you'll need to find anything from £800 a year to comprehensively insure it (five times that if you're the wrong age and live in the wrong part of town), while the fuel consumption isn't exactly slight either, at 27mpg if you drive it lightly.
Is the driving experience the Cayman GTS provides rich enough to justify its expense? And if you are going to spend this kind of money on a car as indulgent as this, is there anything better out there that deserves your attention more?
Answering part one to that question isn't simple and involves ethical issues that are never going to be straightforward to explain. Some days I do feel a sense of guilt driving around in a bright green two-seat sports car that is as ostentatious as this. Answering the second part, however, is easy and the answer is no. In my opinion there isn't anything else out there at this kind of money that can compete with what the Cayman GTS has to offer as a package.
I already knew it was going to be brilliant to drive, having spent time with this very car before. But what I never quite understood during those relatively short-term experiences is how damn special it feels just to sit in and generally to live with every day. So much so that I absolutely can't get enough of this car at the moment, even though I've already done 2,500 miles in it.
Yes, there are some aspects about the GTS that irritate me, as there  surely are with all cars. The front parking sensors are far too sensitive in that they go off even when pedestrians walk past the nose, making a beep that I haven't worked out how to turn off. It also uses a fair bit more oil than I was expecting; the low warning light has come on twice in less than 3,000 miles. So far I've fed it two litres of Mobil 1 at £20 a can.
The Python Green paint is a double-edged sword, too. I really like it but my better half categorically does not. And whenever I fill the car with fuel or just park it anywhere really, someone will usually pass comment about the colour – and the car in general – and not always in a positive way.
It doesn't fuss me, though, because I know that when I climb back inside, fire it up and start driving again, most of the odd stuff about the GTS soon goes away. The self-conscious unease I feel whenever I drive it through the city in which I live (namely, car-hating Brighton & Hove) quickly fades when I head out towards less-crowded roads, ones with little traffic on them and, preferably, some decent straights and corners in which to let rip. Because that's where the GTS excels, where it sounds and feels, and just is, a very special car indeed to drive. No matter what the car-haters might think about it, or, indeed, how much it costs.
| | |
| --- | --- |
| Model: | Porsche 718 Cayman GTS 4.0 |
| On fleet since: | July 2021 |
| Price new: | £65,390 |
| Engine: | 4.0-litre flat-six, 395bhp |
| CO2/tax: | 230g/km/£490 |
| Options: | Python Green paint (£1,658), GTS interior package in Crayon (£1,242), LED headlights (£1,397), Park Assist (£623), Speed limit indicator (£236), cruise control (£228), GTS interior package (£2,096), two-zone climate control (£539), Isofix mount (£126), BOSE surround sound (£834)  |
| Insurance*: | Group: 47/Quote: £883 |
| Mileage: | 13,718 |
| Economy: | 27.1mpg |
| Any problems? | No |
*Insurance quote from AA (0800 107 0680) for a 42-year-old in Banbury, Oxon, with three points.