Best ski carriers 2020
What's the best way to get your skis to the slopes? We tested six different ski carrier to find out which one is best.
Heading to the slopes this year? Taking your own transport gives you extra freedom while you are indulging your passion for winter sports, but carrying skis and snowboards is a problem if your car is already full of passengers and luggage. The answer is a special carrier that can be mounted on the outside of your car to keep all your sports equipment safe and secure, not only on the journey down but also while you are driving around the resort.
The type of carrier you use will largely depend on your car and what you need to carry. Some have big magnets to stick to the roof, so won't be any good if you have a large sunroof or alloy-panelled car. Others sit on roof bars or tow ball mountings and can be used with both skis or snowboards. Which of our six will carve its way to victory?
How we tested them
All the carriers were mounted on a bare car roof (if they had magnetic bases), on a pair of Thule Aero roof bars, or secured to a towbar. The car was then driven with a pair of skis attached to check for wind-noise levels. Extra points were given if the assembly instructions were clear and the carriers were easy to use. Security features were also checked, while value for money was taken into consideration.
Verdict
The perfect carrier for you will depend on your kit and the car you drive. The Buzz Rack is great if you have a towbar, and the SKO works well if you don't want to invest in roof bars. But the Cruz was simple to assemble and use, performed well, and is such good value that we had to check the price twice. It's an easy victor.
Cruz locking ski rack
Buzz Rack tow ball ski and board carrier
SKO Ski Magnetic Roof Mounted Ski Rack
Reviews
Cruz Locking Ski Rack – Best buy
The Cruz seems to take all the best bits of the other carriers and put them into one package – at a price which is almost a fifth of the most expensive on test here. It has fittings for T-track or square roof bars included in the box, and was fitted in minutes using the clear instructions.
It's wide enough for up to four pairs of skis or two snowboards, and is high enough to accommodate larger bindings without snagging on your roof. It will lock them securely in place, too, and it was still easy to use when wearing ski gloves. Even without the price advantage, it would be an easy winner.
Buzz Rack tow ball ski and board carrier - Recommended
Towball-mounted carriers are far easier with a tall 4x4; you don't have to climb to reach the roof. The Buzz Rack takes a little time to build, but feels durable. Loading is easy, while two locks keep it secure. To access the boot, the carrier tilts back. A number plate holder is included, and the design means the car's lamps won't be obscured.
Partnership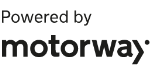 Need to sell your car?
Find your best offer from over 5,000+ dealers. It's that easy.
Buy now from The Roofbox Company
SKO Ski Magnetic Roof Mounted Ski Rack - Recommended
We were surprised by the SKO's solid mounting and it was quieter than rack-mounted carriers, despite noise from the safety wire. It's almost impossible to take off the SKO without the special tool, and the ski holder locks in place securely. It has issues – it won't work on some roofs and only takes two pairs of skis – but you don't need roof bars.
Yakima FatCat Evo 6
The Yakima is the widest carrier here, and can fit six pairs of skis or four snowboards. Expanding 'DoubleJoint' hinges allow thicker snowboards to be held securely at the hinge end while keeping the jaws parallel. If you're attaching it to aero bars we'd recommend the £15.95 mounting kit, because the standard fasteners are tricky to assemble and didn't feel as secure as rivals. This carrier looks pricey, unless you need the capacity.
Thule Snowpack Extender
The Snowpack Extender is beautifully engineered and the racks slide out over the side of the car to ease access, making it ideal for use on an SUV. Two things turned us off the Thule, though: first, assembly is laborious and technically tricky, especially as the instructions are poor. Second, the price is astronomical. If you use the carrier often enough to demand the quality, you might forget both over time.
Ellisse Magnetic Ski Rack
Our second magnetic rack is the most basic carrier here, with a price to match. Two pairs of skis can be carried, while the bases didn't budge in our tests. A tether strap fed through a door adds security, but it doesn't work very well. The rubber securing straps are tough to pull over anything but the thinnest skis but crucially, the instructions say the carrier can only be used at speeds of up to 50mph.