Best wheel brushes 2020: group test
You need a decent wheel brush to keep your car's alloys gleaming, but which one should you take a shine to?
If your alloys are going to their job and improve the look of your car, they need to be clean, and the best way to keep them sparkling is with a good cleaner and a brush designed for the task. A good brush has to be tough enough to clean effectively, but not to the point where it could damage the lacquer finish. But if your wheels have a particularly complex design, you might need to buy two brushes to reach every part.
Most feature a metal centre with bristles attached, and have to be used with care to prevent scratching the wheels. They vary in size, but longer brushes make it easier to clean the inside of the wheel.
How we tested them
We looked for brushes to clean thoroughly without damaging the wheel's surface. Our test alloys were 6.5J x 16s with both wide and narrow spokes, and we tried to clean the inner rim as well as the exterior of the wheel. Extra points were gained for this, plus the ability to clean the narrow spokes, and being able to get around the wheel bolts. As well as cleaning performance, we marked for good build quality, comfort, and extras such as a knuckle guard. Practicality was balanced with the best online prices.
Verdict
Halfords' new Large Brush is an irresistible product, costing just £4 yet giving great performance. And although the much larger Barrel Brush is more expensive, it also excels in most areas. Our previous winner, the Muc-Off Two Prong Brush, is still an effective product, but it can't withstand this onslaught and repeat its past victory.
Halfords Large Alloy Wheel Brush
Halfords Barrel Wheel Brush
Muc-Off Two Prong Brush
Reviews
Halfords Large Alloy Wheel Brush
Halfords has got to grips with the wheel cleaning business, and this version goes straight to the top. Its construction is conventional, with a single hooped centre surrounded by tough bristles, and it's strong enough to cope with hard work but still able to get into our wheel's narrow spokes. We also like the solid plastic handle, which has usefully grippy rubber inserts along its whole length. The 14cm brush is plenty long enough to get right into the inner rim and, although there's no knuckle guard, the 17cm handle means rapping a finger is unlikely.
Halfords Barrel Wheel Brush
Another Halfords offering, but very different to our winner. Including its wooden handle and protective knuckle guard, this one is 45cm long, and a healthy 25cm is the brush itself, both figures being the highest on test. As befits its name, it proves the best at cleaning the inner rim, easily getting right into the furthest edge, where a little twisting removes all the dirt. Surprisingly, it can also get into our narrow spokes, providing excellent cleaning all around, apart from the wheel bolts. But it is a touch pricey.
Muc-Off Two Prong Brush
Muc-Off's previous winner is still a serious contender for your cash, although its price has remained stable since the last test, so the Halfords Large has the edge. It's the only one here with two well bristled prongs, which could be used together – ideal for when extra pressure needs to be applied – or split to get into narrow spokes and awkward areas. We like its combination plastic handle with rubber inserts and a neat thumb grip. It works well but, being just 10.5cm long, the brush can't get right into the inner areas as well as some.
Partnership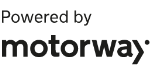 Need to sell your car?
Find your best offer from over 5,000+ dealers. It's that easy.
Halfords Alloy Wheel Brush
If you're buying solely on price, you can't help but spot this one, easily the cheapest we tried. And it isn't half bad, featuring a nicely sculpted handle made of plastic and rubber and, like the Muc-Off, twin prongs, although they don't split. This is good because it makes the 14cm brush strong and able to cope with lots of pressure. On the downside, it's very thick and can't get into narrow spokes at all. It gets into the inner rim quite well, but it has a slightly shorter handle than the large version, so you need to be careful not to trap fingers.
Meguiar's Supreme Wheel Brush – Medium
From the cheapest on test to the Meguiar's medium brush, which is more than eight times the price. It's the only one here not to feature bristles, and instead has an impressively long 17cm brush head (the second longest here) covered in a thick microfibre pile. This is fitted to a 12mm-diameter plastic centre and, with no metal at all, is unlikely ever to damage the wheel. We like the thick foam handle and, despite appearances, the brush itself is very effective, especially in the inner parts. However, it couldn't get into the narrow spokes on our test wheel.
Triplewax Alloy Wheel Brush
The bright yellow Triplewax is as conventional as they come. The plastic handle could really use some rubber sections to improve grip, although the four sculpted areas near the base aid control. Its brush length of 13cm isn't bad, but with a handle of the same length, getting right into the barrel is hard on the fingers, and even then it can't reach all the way to the inside edge. Its steel braided centre is particularly stiff, ideal for grubbing out bonded-on dirt, and it gets easily into the narrow spokes. But it's out-priced and out-performed elsewhere.
ValetPRO BRU22 Chemical Resistant Brush
Despite its obvious limitations, we really like this brush, which is very well weighted and easy to use. It also feels really solid, giving the impression it would resist not just the effects of chemicals, but also some years' hard work. It's the only one to get right in and around the wheel bolts, and it works well on the rest of the wheel, where you could use a stippling action. But it's not so hot when it has to be used on the side of the brush, on larger areas of the wheel, and working through the spokes to the inner rim. It's a useful addition to a normal bristle brush.
Muc-Off Soft Washing Brush
As the name suggests, the bristles on this brush are much softer than normal. This is good news for the wheel itself, but not so much for ingrained brake dust. The brush is ideal for a basic wheel wash and, with a bit of effort, can be pushed into most of the tricky areas and narrow spokes. At the base of the handle, the design helps protect slippery fingers but, thanks to the large head, it can't get through at any point to clean the barrel. Again, this one is best used as the opening act for a more traditional, stronger bristle brush.