Best DAB car radio adaptors
Enjoy digital radio in your car with the best DAB car radio adaptors
Digital radio has had a significant impact on in-car entertainment over the past decade. The tech is now fitted to almost every new car as standard, and is how more than 60 per cent of us listen to the radio. There is even talk of permanently switching off the FM transmitters in the near future, making many car radios obsolete. 
But some relatively young cars still didn't have DAB fitted at the factory, and changing the entire stereo for an aftermarket system is expensive and could lose functionality from a built-in infotainment system. 
The answer is a separate DAB adaptor that connects to your car's existing stereo system, bringing the full range of DAB functions without having to crack open your dashboard. Which of our seven units will get the best reception from our testers?
How we tested them
We tried all of the units in a DAB-less 2015 Nissan Leaf, which has both aux-in and USB sockets. The aerials were located in accordance with the instructions, and the car was driven on a set route to see how the units coped with patchy DAB signal strength in valleys, as well as between buildings and other obstructions. We connected using FM transmitters, plus wired connections if these were supplied. Then the units were scored for their ease of use, price, and quality of reception. 
Verdict
The best DAB adaptor for you will be largely dependent on what other features you require and how much you want to spend. The Kenwood, Pure and Pioneer were almost inseparable in terms of performance, and we'd be happy to have any of them in our car, so it comes down to price and features. At less than £70, the Kenwood KTC500 DAB offers the best value by far, and takes the Best Buy. 
Kenwood KTC500 DAB 
Pioneer SDA-1Pure Highway 400
Reviews
Kenwood KTC500 DAB
Price: £69.95
Connection: FM or aux cable
Bluetooth: Yes
Rating: 5/5
Contact: www.kenwood-electronics.co.uk
The Kenwood KTC looks suspiciously similar to one of our previous Best Buys, the Pure Highway 600, and we'd wager that they are the same device that has been rebranded. That means the Kenwood is easy to fit and works brilliantly, with no drop-outs on our test route. 
The main difference over the Pure Highway 400 also tested here (below) is the addition of a separate microphone and phone connection option, allowing high-quality Bluetooth calls. Yet despite having this extra, the Kenwood is almost half the cost of the Pure. That makes it a bit of a bargain.
Buy now from Kenwood electrics
Pioneer SDA-11 
Price: £109.99
Connection: FM or aux cable
Bluetooth: Yes
Rating: 4/5
Contact: www.pioneer-car.co.uk
The Pioneer looks and feels like a high-quality piece of tech, with a big, clear screen that displays station and track information and is permanently on when powered up, unlike the battery-operated screens on the Pure and Kenwood. The downside is the need for an extra cable to route, with wires needed for power, the aerial and aux out. 
The DAB signal only dropped briefly as we drove round our test route. Using the FM transmitter gave decent results, but connecting via the aux cable (supplied) improved the sound greatly. It's a shame the wire is only 50cm long, though, because it limited the number of potential mounting points. 
Partnership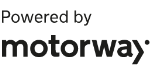 Need to sell your car?
Find your best offer from over 5,000+ dealers. It's that easy.
Pure Highway 400 
Price: £129
Connection: FM or aux cable
Bluetooth: Yes
Rating: 4/5
Contact: www.halfords.com
Along with the near-identical Kenwood (top), the Pure 400 is the easiest and neatest adaptor to fit, with just two wires to connect: power and aux out. The display and control unit is wireless and battery-operated, so it can be placed anywhere on the dash without needing cables. 
Reception was excellent on our test route, with no drop-outs. The Pure also has Bluetooth to connect your phone to play music (including streaming services such as Spotify), but will not allow you to make hands-free calls like the Kenwood. It would have been in with a chance of winning if it hadn't been so pricey. 
AutoDAB GO+
Price: £49
Connection: FM or aux cable
Bluetooth: No
Rating: 3.5/5
Contact: www.autodab.com
The GO+ is one of the easiest adaptors to install and use. Simply stick the aerial to your windscreen, plug the power lead into your 12V socket, and mount the smartphone-like colour display using a suction pad. Then tune your car's FM radio into the given frequency, and use the touchscreen to find DAB stations you like.
The DAB signal was relatively stable, with just a few drop-outs on weaker stations. The AutoDAB has an aux-out socket but no cable is supplied, so the unit has to rely on a poor-quality FM transmission. This proved irritating, with a constant crackle.
AutoDAB USB
Price: £194.99
Connection: USB port
Bluetooth: No
Rating: 3.5/5
Contact: www.autodab.com
If you're looking for a more discreet way to listen to DAB, then the AutoDAB USB is virtually invisible once installed. Rather than using a separate screen, a small box connects to your car via its USB port. This allows you to scan through stations and select them using the car's infotainment system, even via the steering wheel remote controls if fitted. 
It's slick, but clearly won't work with older cars, and it's very expensive. Our other gripe is that the aerial is designed for fitment to left-hand drive cars and was a pain to install, requiring professional removal of the A-pillar trim.
Co-Pilot CPDAB1- Universal DAB Adaptor
Price: £16.86
Connection: FM or aux cable
Bluetooth: No
Rating: 2.5/5
Contact: www.amazon.co.uk
There's no cheaper way to get digital in your car than the Co-Pilot. It plugs straight into your 12V socket, and its bendable swan neck helps you position the unit, meaning the only wire needed is from the aerial supplied. Like the AutoDAB GO+ (Page 59), it connects using an FM frequency on your existing radio, or you can link using an aux cable – although this isn't supplied in the package.
On our test route, using the FM method brought annoying interference on both the FM channel and the DAB. The unit struggled to find even the BBC's national stations, and couldn't hold them when we were in areas of low reception. 
Nextbase Adapt DAB250
Price: £22.95
Connection: FM or aux cable
Bluetooth: No 
Rating: 2.5/5
Contact: www.amazon.co.uk
We were surprised to hear that Nextbase has discontinued all of its DAB products, but there is plenty of stock left online, and it is being sold at remarkable prices. At £23, the DAB250 is comparable to substantially less sophisticated devices. 
On the plus side, the instructions are the clearest of any we experienced, and the unit is simple to fit. The display is clear and easy to use, too, but unfortunately the DAB reception wasn't great, with frequent drop-outs even on stronger stations. If you can't use the (supplied) aux-in cable with your car, the FM transmission is also far too weak, making it unusable.
Looking for a sat-nav as well. Then look at our best sat-navs page...