Best online route planners 2022
Which web-based journey planner makes the most sense?
With the summer holidays fast approaching, the number of British drivers hitting the road to travel to family, friends and beach resorts is only set to increase – and this means an inevitable rise in traffic and congestion.
One way to avoid being stuck in nose-to-tail hold-ups is to use a route planner ahead of time, so you can see where traffic hotspots might be, plot any lunchtime stop-offs, and even plan for any electric-vehicle charging needs.
Over the years, in the era of built-in sat-navs and smartphones, these pre-journey web planners have become less important. However, many providers have pivoted their model to allow you to plan in advance and then transfer to an integrated companion app. This is in addition to calculating journey times based not only on live traffic, but also on what the traffic is likely to be based on your chosen departure time.
For those travelling to remote parts where signal might be at a premium, the ability to print off hard copies of turn-by-turn instructions still has its uses, too.
We put eight route planners – all of them free to use – to the test, to see which one you should load up before your next road trip.
How we tested them
We put the eight route finders to the test with a journey from the Auto Express headquarters in central London, out through north-western suburbs, to the home of UK motoring: the British Motor Museum in Warwickshire. 
This allowed us to test city, A-road and motorway route planning, with each planner graded for accuracy, live traffic alerts and route options. 
Also taken into consideration during the test was the ability to print out turn-by-turn directions, how easy the planner was to link to an app and any other useful extra features offered.
Verdict
Previous test winner Google Maps comes out on top again because it really does do everything you need, and in an easy and intuitive way. Waze and Bing Maps join it on the podium, and are great alternatives if you prefer the user interface. 
Google Maps
Waze
Bing Maps
Reviews
Google Maps
Google Maps has long been our favourite route finder, doing everything simply, quickly and easily. This is the fifth time that we've awarded it top spot in this test, and for good reason. 
Searching is easy, and the planner has a wealth of options for fine-tuning your trip including live traffic, predicted traffic and app sharing. A bonus is the ability to switch between satellite imagery and a traditional map, as well as using Street View.
Of course, it's embedded with the full power of Google, so you can find landmarks and other useful locations on your route extremely easily. It's hard to see how it won't always be the best of the bunch.
Waze
Once the new kid on the block, Waze is now well established as a super route planner. Last time we ran this test, we were pleased to see the web-based journey planner had been updated to fall in line with the quality of the app, making use of the community-based traffic data. Journeys are accurate and timings based on live data. 
Partnership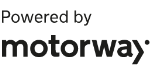 Need to sell your car?
Find your best offer from over 5,000+ dealers. It's that easy.
The website is fully integrated with the award-winning app, with intuitive buttons to let you transfer your journey to a smartphone. We were also impressed by the ability to schedule a journey with a desired arrival time, and Waze will prompt you when it's time to set off based on traffic at that moment.
Bing Maps
Microsoft's version of Google is not far off our winner. Place searching and nav are intuitive, and you can easily add rest stops. Traffic is colour coded, and there's a clear way to print. One frustration is that there's no obvious way to share your planning with an app – a shame in a connected world. 
Not seen elsewhere is live Highways England traffic-camera feeds, showing flow at that location – really useful in bad-traffic areas.
HERE WeGo
Here's a top company that provides software for car makers' own sat-navs, and its WeGo route finder is impressive. It looks more advanced than Bing or Google, but is actually a bit less intuitive. That said, all the core functionality is there, although whether it's accounting for live traffic isn't all that clear. It is easy to transfer a planned route to the HERE app or print directions.
TomTom MyDrive
This online route finder started life as a companion site for those who owned a TomTom sat-nav, but now it's transitioned to work just as well for those without. Functionality matches its rivals', too. 
A unique feature is the Thrill option, to give a more scenic route based on how hilly or winding you want it to be. We also like the motorcycle-friendly route option. If you own a TomTom, you can share your progress directly to your device, too, or just with your smartphone to turn it into a sat-nav. 
Via Michelin
A bright spot here is a function to calculate the cost of a journey and then generate an expense receipt. The planning functionality is solid, with accurate routes and the option to take current traffic into account. 
Yet while the options to tailor your journey are quite extensive, it's a shame most are hidden behind complex and cluttered filters. You can print directions easily, but again there's no option to share with an app.
AA Route Planner
The AA is better known for breakdown cover than route planning. Its online offering falls behind some of the tech-based firms', with a slightly outdated site and functionality. But the basics are all there and you can use the AA's library of live traffic alerts to tailor your journey to avoid jams. 
However, it's quite clunky to use and the adverts make it messy – especially when compared to the simplicity of our top-ranked sites. While you can print directions, there's no way to share with a paired app.
RAC Route Planner
As with the AA, the core function of getting from A to B is there, with accurate routes, yet the user interface is not as smooth as our winner's. Location look-up could be a lot better and there's no way to use predicted traffic for future departures. Again, printing directions is easy, but there's no app. Importantly, the RAC offers the option to calculate how much the trip will cost in fuel.
Now read our list of the best sat-nav apps...