New Silver Cross Motion All Size 360 child car seat review
The new Silver Cross Motion All Size 360 is the first R129 approved 360-degree rotating child car seat
Verdict
The Silver Cross Motion All Size 360 is the car seat we have all been waiting for. Finally, there's a seat that can be used with Isofix throughout each stage of a child's growth, whether that's rear-facing when they are small or forward-facing as they get older. It's not exactly cheap at approaching £400, but it really is the only child car seat you'll ever need.
Many car seats claim to be 'every stage'. This means they are suitable from birth right up until around 12 years of age (or 135cm), when a child is no longer required by UK law to use a car seat. However, in reality, many of these have limitations, including the fact that they can't fully rotate or are unable to be used with Isofix during each stage of a child's growth.
That all changes with the launch of the new Silver Cross Motion All Size 360, though. It's the first ever R129 approved 360-degree rotating all stages car seat. That means it can be secured via Isofix and a support leg when in a rear-facing position, as well as a forward-facing position – improving both its usability and safety.
Quite simply none of its competitors are able to match this. There are lots of Group 1 car seats that can rotate 180 degrees from a rear-facing position, but they need to be replaced as soon as your child gets too big (usually around 18 months old). And most other 'every stage' seats are secured via your car's seat belt when rear-facing, so are unable to rotate at all.
We found the 360-degree rotation works extremely well. The function is easy to use, although both hands are needed to press the button and turn the seat simultaneously. We tested it with both a 12-month old baby (rear-facing) and a 3-year old toddler (front-facing) and found it seamless to switch between the two. It's likely this seat will be used for just one child as he or she grows, but it's good to know it can quickly convert into a bigger or smaller seat within seconds if needed.
The Motion All Size 360 is a big seat and takes up a lot of room when in its rear-facing position. This can compromise front passenger legroom, or your driving position if you own anything smaller than a mid-size SUV, but in reality it's no different to any of the 180-degree seats we've tried in the past and it's a small price to pay for such flexibility.
It's not just the rotation that makes this seat truly every stage, though, as it comes with a removable newborn insert and the headrest can extend into eight different positions. There are also three different reclining positions and the five-point harness is easy to adjust should you need some extra slack to accommodate winter clothes, etc.
As you'd expect, there are plenty of safety features, including side impact protection, and it feels high quality with the natural bamboo fabrics giving it an elegant design and appearance.
Partnership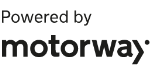 Need to sell your car?
Find your best offer from over 5,000+ dealers. It's that easy.
At almost £400, it's quite expensive and there are more affordable every-stage car seats on the market, but none offer the Motion All Size 360's level of practicality. If you calculate the cost of buying a seat at each stage of a child's growth, then it could arguably be described as a bargain.
Overall, it's a high quality product that solves a lot of problems. It's a fantastic all rounder that should be near the top of any expecting parents' wish list.
To add to its appeal, Silver Cross is also the only brand to offer a car seat recycling scheme. So once your child is fully grown, Silver Cross will recycle the seat free of charge, ensuring no part of it will go to landfill.
Click here for more information on the UK's child car seat laws....