Renault-Nissan and Dongfeng partner to build electric cars in Asia
Renault-Nissan has announced that it will be joining forces with the Dongfeng Motor Corporation to sell EVs in China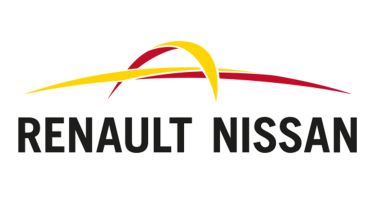 Earlier this year Renault-Nissan eclipsed Volkswagen and Toyota to claim the crown of 'world's largest car maker' but it's not through with its expansion yet.
Together, with the Dongfeng Motor Group (DMG), Renault Nissan has started 'eGT New Energy Automotive Co Ltd', which will supply EVs to the rapidly expanding Chinese market. For those of you that are unfamiliar with the work of DMG, it is one of the biggest automakers in China, taking on domestic rivals like Geely (which owns Volvo and Lotus) and Great Wall Motors.
Currently, the global battery electric vehicle (BEV) market is booming the world over, and if you are to believe the words of the China Association of Automobile Manufacturers, no individual market is larger than China's itself. 2016 sales figures show that 256,879 BEVs were sold in China during the course of the year, a figure which has ballooned by 121% compared to 2015. What's more, if the current rate of BEV sales continues for the rest of 2017, they will likely tickle the 350,000 mark for the year, suggesting a further increase of approximately 36%.
To ensure each entity involved gets an equal share of the pudding, eGT is split 25:25:50, between Renault, Nissan, and DMG. The partnership is currently centred around the agreement that DMG and Renault-Nissan will co-develop an A-segment SUV (based on a platform provided by the Renault-Nissan). Once more, the company is not hanging around as the new vehicle is set to begin production in 2019, only 16 months from now.
Perhaps shedding light on the future plans of the partnership, DMG Chairman Zhu Yanfeng said that in China, "...cars are becoming light, electric, intelligent, interconnected and shared." Suggesting the firm is anticipating a future where vehicles are shared rather than owned by an individual. Perhaps using a single 'intelligently connected' network users can access in order to get a set of wheels.
However the day-to-day running of the partnership will work, eGT HQ will be located approximately 750 miles south of Beijing in the City of Shiyan. DMG already have a factory in place there which has a production and sales capacity of 120,000 per annum, equal to roughly one third of the estimated BEV sales in China for 2017.
Even though the partnership has large potential for sales volume, this type of collaboration is not unique. Motoring giants Ford have recently signed a Memorandum of Understanding with Anhul Zotye Automobile Co, Ltd (a prominent manufacturer of emission free vehicles in China), with the long term plan of developing, manufacturing, and selling EVs in China. Similar deals have also been made between Daimler AG, BMW, and Volkswagen and other Chinese manufacturers.
Do you think there is a clear winner in the race to dominate the EV market? Let us know in the comments below...